By Hazel Bonner |25 February, 2019 |Sustainable Fashion
Back in the summer of 2016, The Artesan Gateway spoke with Shalize Nicholas, founder of Madia & Matilda, about the sustainable ethos of her company and her plans for the future. Now, in 2019, we're checking in to see how the company has grown and evolved!
When Madia & Matilda launched back in 2013, Shalize would create one-of-a-kind pieces from upcycled vintage fabrics. An increase in demand for her designs and customer frustration when the unique pieces had been snapped up, led her to create designs which could be made from end-of-line fabrics (textiles with small defects which would usually be destroyed) that were sourced from accredited, sustainable, factories. When it comes to competing in the sustainable fashion sector, giving purpose to fabrics which would have otherwise ended up in landfill, has been a major asset for Madia & Matilda.

Having started out with a pop-up shop, Madia & Matilda now have a dedicated retail space in Stroud, Gloucestershire, as well as a fast-growing online store which supplies their global customers. Trends for British made fashion, zero-waste, sustainable and vegan clothing has seen demand for their high quality, well designed garments, blossom.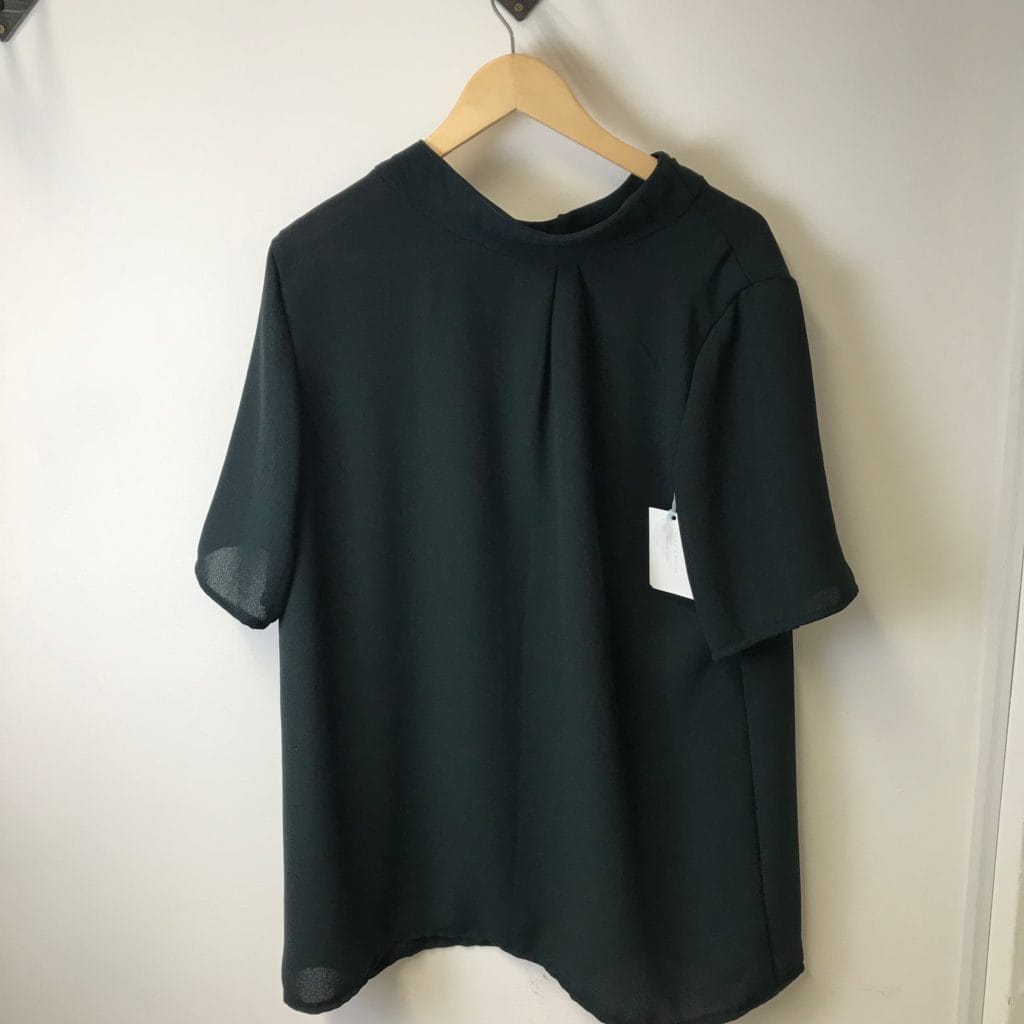 Despite the carbon-footprint involved in shipping items overseas – the brand is particularly popular in Germany and the US – Madia & Matilda are able to maintain pride in their contribution to sustainable production practices since all of the materials they use are sourced in the UK. All of the clothes are made in their UK based studio, too!

Branding

Initially Madia & Matilda were not marketed as a vegan brand, however since no animal products are used in production, and practices and materials are sustainable, Shalize noticed the benefit of identifying the brand as vegan to reflect the desires of their largely vegan customer base.

While designing her first collections for the store, Shalize had considered the possibility of growing Madia & Matilda to include a mother-and-child brand, creating vegan and sustainable childrenswear alongside the popular womenswear collections. While not ruling out a kids line in the future, she is currently focused on aligning the brand with ethical lifestyle products and accessories which support the British made, sustainable, vegan, and zero waste ethos.
Challenges and Growth

Growing a dedicated customer base in any industry is tricky, but when your business is sustainable fashion, and the ethos of the brand encourages investment in classic and high quality garments which will stand the test of time, naturally there are additional struggles! For the first three years, competing with the high street and fast-fashion stores was tricky and they had to run promotions and offers to persuade people to invest in sustainable garments. Things have been changing dramatically of late and in the last six months the conscious consumer has become acutely aware of the benefit of investing in higher priced items with the pay-off that the quality is superior and the long-term environmental impact significantly less.

This rapidly growing trend and interest in sustainable and ethical fashion, accessories and lifestyle products is driving an increasing amount of traffic to the Madia & Matilda website and social media channels. As with any business trying to grow organically, reputation is very important and Shalize takes great pride in the way that she uses social media to promote the clothes. Following a strict rule of only working with brands and representatives who genuinely like their products and believe in the sustainable brand model is key. She feels strongly that the collaboration must be sincere in order for customers to trust the brand.
To the Future
Branching out from the initial Madia & Matilda clothing brand, 2019 will see the launch of Shop Unique, a new e-store for British made artisanal lifestyle products and accessories. All of the featured artisans will be based in the UK and be dedicated sustainable businesses.

You can check out Madia & Matilda here and the new website Shop Unique which will be launched soon.