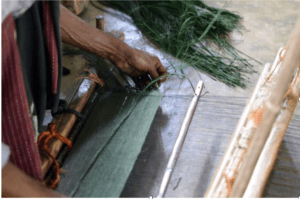 The Business
With its mission to be global fashion house known for ethics and artisan fashion accessories, Kantala targets the fashionably conscious and responsible consumers who not only value ethical and sustainable business processes but also appreciate colourful and functional designs and high quality finishing. Having conducted extensive market research on the overall fashion industry along with the opportunities within ethical fashion, co-founders Vikum Rajapakse and Nadishan Shantikumar reaslied that there was not only a conscious shift within consumers to be more responsible with their purchases along with the increase in ethical fashion brands launching.
Operationally, Kantala follows Fair Trade principles in their interactions with all their suppliers.Prices are agreed through discussion and mutual consent. With the traditional artisans Kantala has mutually agreed on a formula to calculate the price of a handwoven hana mat. As per this formula, Kantala currently pays a traditional artisan 15% more than the inflation adjusted "rural income receiver's mean income per month".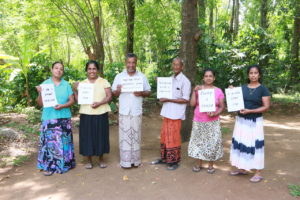 Vikum and Nadishan are proud to that they are able to settle the full amount of an invoice from a traditional artisans within 9.5 days. Recognizing that as a start-up, there are times when cash is tight, transparency in communications plays a big role in developing and maintaining those relations between the brand and the artisans.
Kantala has also introduced a documentation process for placing orders, which has helped the traditional artisans and other cottage industry based supplies and manufacturers better organise their activities.
Working with these principles has gained the trust of all the parties we work with along the supply chain. The relationships with the traditional artisans now goes beyond merely one of a commercial transaction. Each party takes great care to welcome, accommodate and host the other.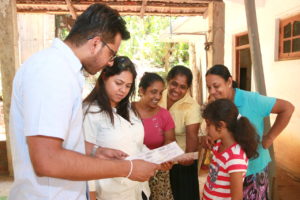 Products
After a preliminary feasibility study it was decided that fashion accessories was a market that would provide Kantala with future growth potential. With the fashion industry becoming more and more conscious about being environmentally and socially responsible, their research indicated of a gap in the market for ethical fashion accessories that look as good as its leather counterparts and also are of a similar standard in terms of workmanship and quality.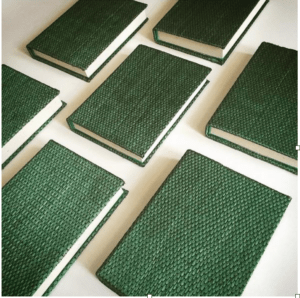 At the moment the product line includes tote bags, clutch bags and notebooks, with the most popular products being the wristlet clutch and the large shopper tote.
The wristlet clutch was one of Kantala's very first products and its functionality and aesthetic were a crowd please. The wristlets sold out in no time! Likewise the large shopper tote was also an instant success. Named the "Island Tote", the bag juxtaposes the sand, sea and sky which is Kantala's way representing the Sri Lankan happy island vibe. This was a key reason which attracted locals and tourists to the bag.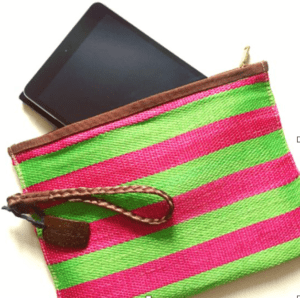 Working with as many small scale suppliers as possible, Kantala is proud to partner with a supplier to makes products out of discarded coconut shells. After having met the with women entrepreneur, Vikum and Nadishan agreed that using the upcycled coconut shells for the Kantala logos would be a idea. Now all products carry the brand logo on these polished and natural coconut shells.
Similarly, the elephant dung recycled paper for the notebooks are sourced from families living close to an elephant orphanage. These families earn a living by collecting the elephant dung and producing the recycled paper and this is another cottage industry Kantala is happy to support.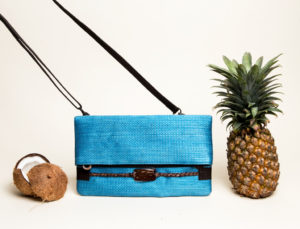 Kanatala products are all designed and developed in house. By gathering feedback from leaders in the field along with conducting research, Vikum and Nadishan have been able to develop their line of products in keeping with current trends. To date, they have made a conscious decision to produce less complicated products until they feel confident that the supply chain is ready and geared to make higher end products.
Though keen to include hana mats with intricate designs to their product line, Kantala recognizes the high skill level and effort required and is working closely with their chief artisan to develop sample designs for future collections.
Conscious consumers
Kanata's primary customer are women aged between 25-44 years old who are interested in ethical fashion, sustainability and have an appreciation for colourful designs. Kantala also targets consumers who reluctantly buy animal leather based fashion accessories purely out of the inability to find an alternative which meets their functional, durability and design requirements. Kantala sees its efforts as making a positive impact on the buying habits of consumers by giving them a viable alternative to animal leather based and environmentally sustainable fashion accessories.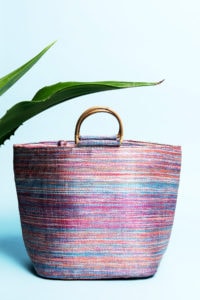 As a relatively small brand that is still in start-up mode, Kanatal relies heavily on social media to interact with its consumers and for marketing purposes. Having good social media content was crucial not only to interact with potential customers but also to gauge their interest for certain products.
Looking forward
Kantala has a lot of exciting developments planned for 2017. To date, sales have been restricted to Sri Lanka and this year there are plans to market their products overseas.
The launch of the e-commerce platform will also mark the launch of their high-end product range. These products will include an alternative leather material.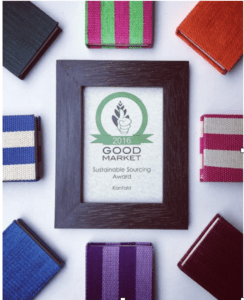 Kantala also plans to launch the formation of a weavers co-operative during Fashion Revolution Week in April. As the sector is currently disorganized and the community of weavers have no long term vision Kantala along with their chief artisan have decided that the first step in the right direction is to organize the traditional artisans under one umbrella organization, which will eventually be operated by themselves.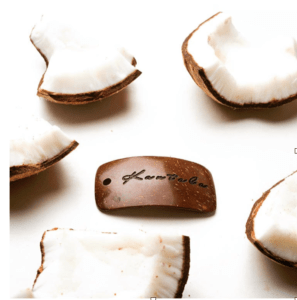 In addition to this, Kantala plans to submit their application to be a certified World Fair Trade Organization. Kantala is also in talks with the Sri Lanka Wildlife Conservation Society to setup a contribution to one of their existing projects and to plant hana as a biofence in areas where elephants enter villages and farmland, causing damage to property, crops and often claiming lives from both sides of the conflict.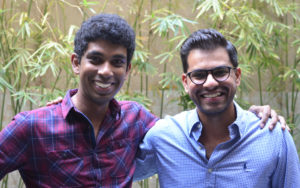 For more information about Kantala Brands and their IndieGoGo campaign, visit: https://www.indiegogo.com/projects/kantala-handbags-inspired-by-traditional-artisans-fashion-vegan#/backers