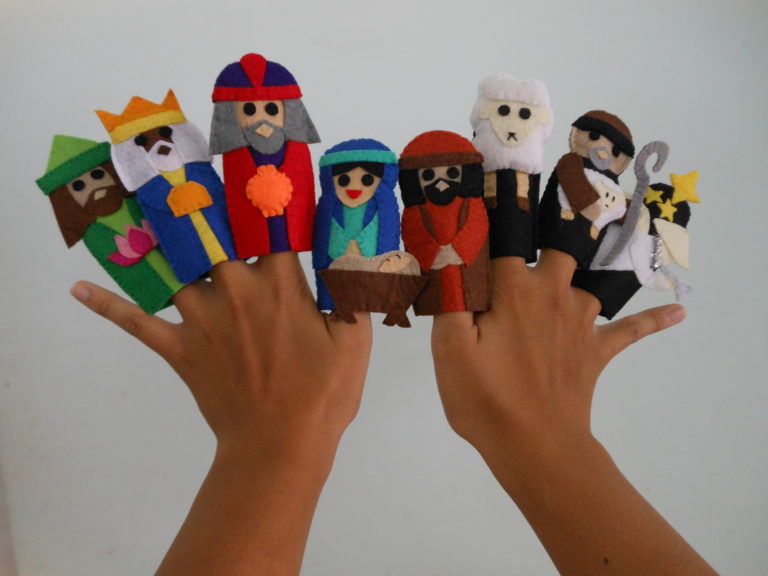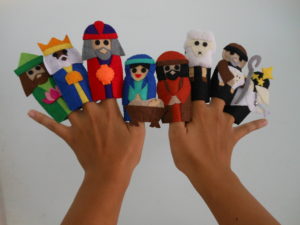 A conversation with Fiona Briers, founder @Bright Solutions Vietnam
Seeing a need in the community
My heart and passion to serve and empower the poor. People are often in poverty through generations, tragic or difficult circumstances and lack of education. So I want to do what I can with the skills and experiences I have to enrich the lives of others.
It was a call on my heart to come here. Vietnam is progressing rapidly, and giving many young people brighter futures through access to higher level education, English acquisition, international studies, better business prospects etc. However, the majority of the population cannot access these options due to incomplete years of schooling or lack thereof, limited skills and inability to train or retrain. In 2007, I came here as a tourist. After talking with one young tour guide it was evident there is a great thirst and desire to get better jobs, higher income in support their families and livelihoods but many are disadvantaged by lack of funds, experience and training. I felt clearly it was a country to which I could contribute.
In 2010 after a year of needs assessment and cultural exploration, meeting with, hearing and observing needs, Bright Solutions was established.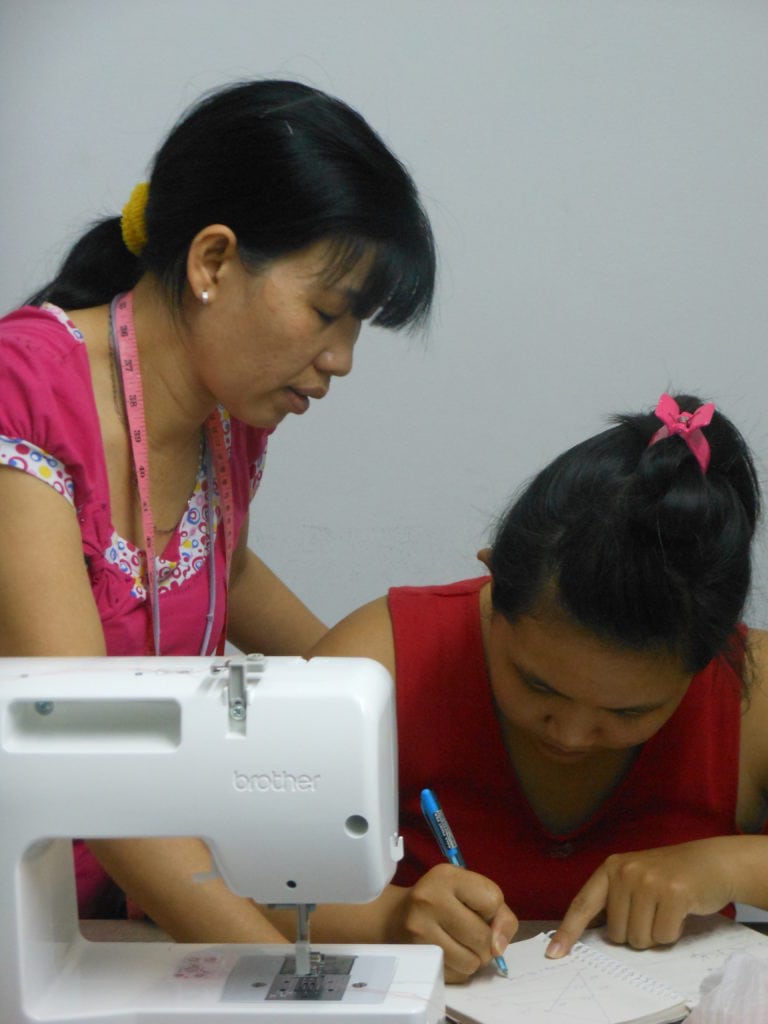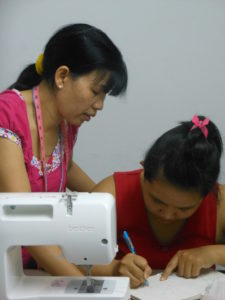 Providing a bright future
"Bright Solutions" was a name chosen to reflect our work in partnership with the disadvantaged and vulnerable. In sharing access to skills they may not have through minimal education or work experience, we seek to give them brighter, hope-filled choices for their futures. It's a partnership, not a hand out; hence we do not operate with the principles of "charity" but with "empowerment" – to move them psychologically and practically from dependency into independence. Women who start with Bright Solutions cannot "afford" to have dreams and hopes when they need to survive today. When this attitude changes, we can truly celebrate a transition into brighter futures!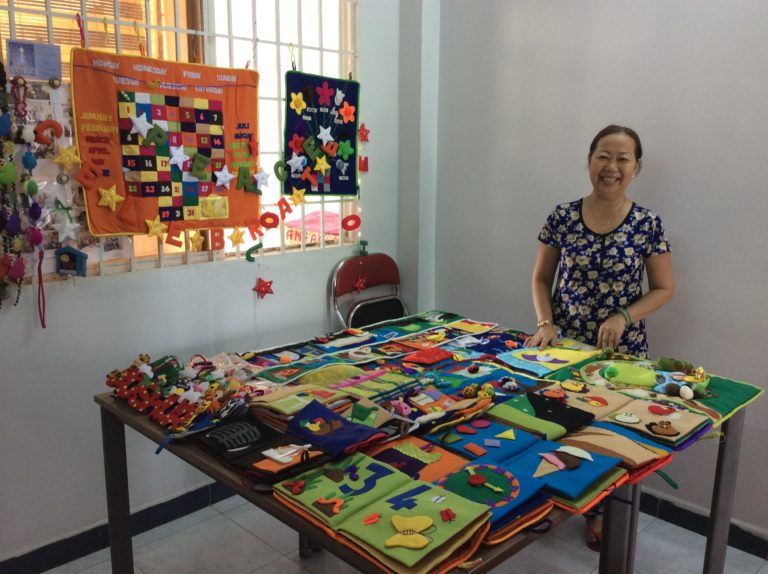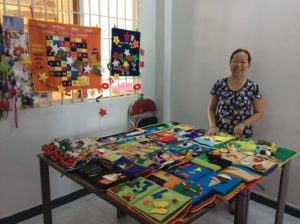 Products
People often ask me why Bright Solutions focuses on early learning resources like our interactive quiet books.
For me, the reason is multi-layered. One of the critical factors for me personally, is understanding that motivating children to read, starts with reading for pleasure. Being read to, discovering stories, stimulating imaginative play … have 'a powerful influence on children's learning', particularly in developing vocabulary, but also on spelling and maths skills. [taken from Sullivan 2014 in "Teacher Magazine 2016". And with a background as an educator, I am passionate about education being one of the vital keys to walk out of poverty.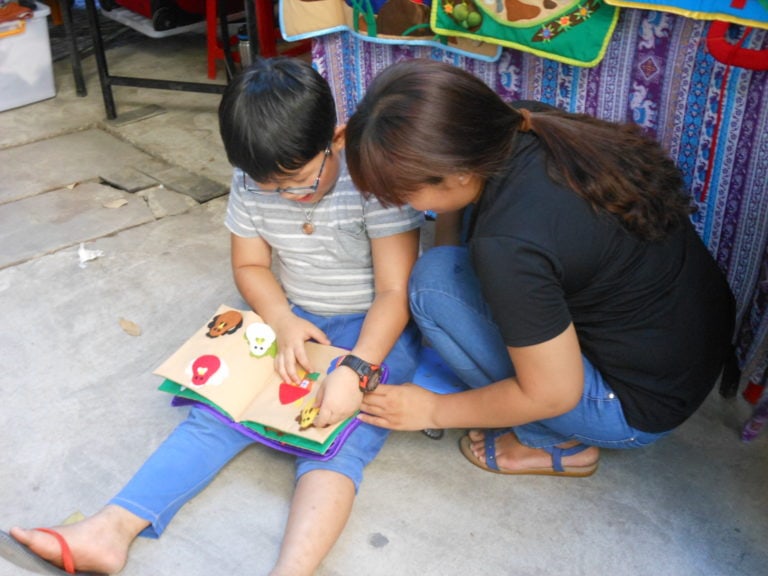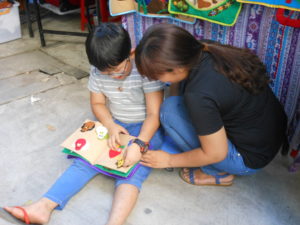 So, starting the love of reading and interacting with books from birth is where Bright Solutions range of books comes in. Discovery play, imagination, concept and vocabulary development are all the skills that follow.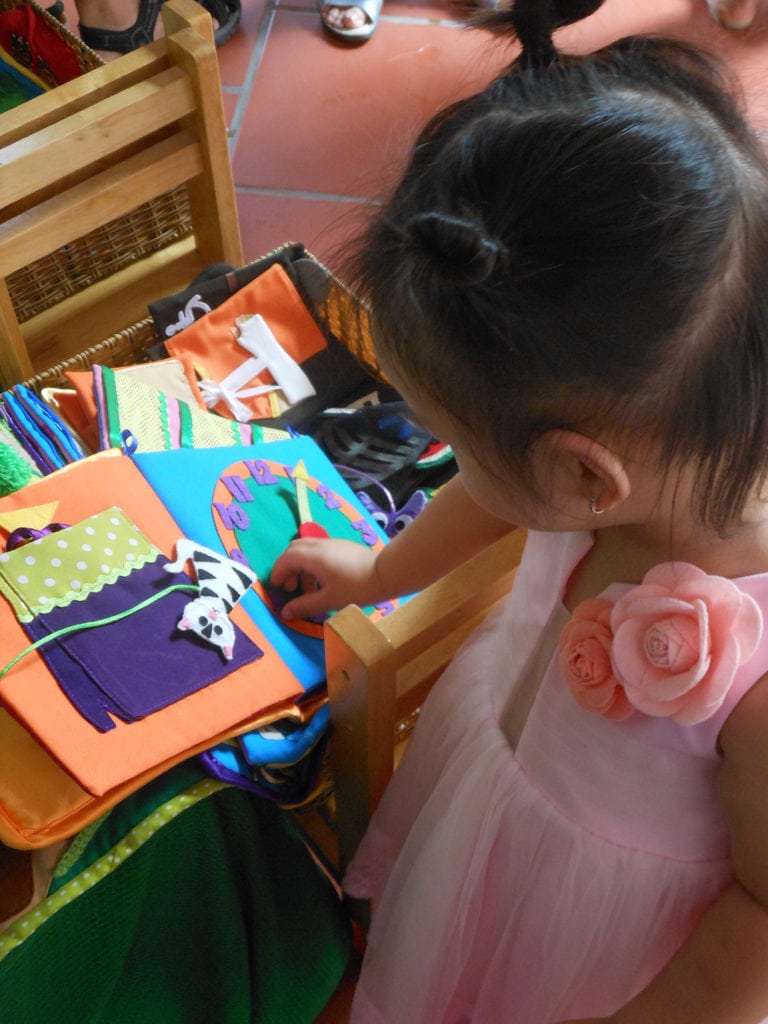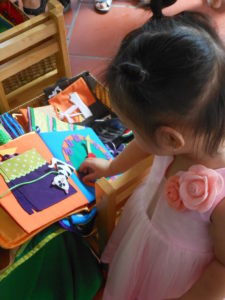 The second equally important reason, was recognizing that lying within the Vietnamese culture are excellent handcraft skills and abilities. When these skills are harnessed and valued, local women can produce premium quality goods and designs. Sewing skills and fine handcrafts are a common "thread" (excuse the pun!) in the nation, but can often be sacrificed for speed and volume of production in factories. Celebrating the artisanship of women through investment of time, effort and pride is integral to celebrating the women themselves.
Social impact
We are a small organization, and at any given time, we have around 12 women working with us. Since we began, over 45 women have passed through our doors and program (not always completing the initial 2 year cycle) but having had an experience with us.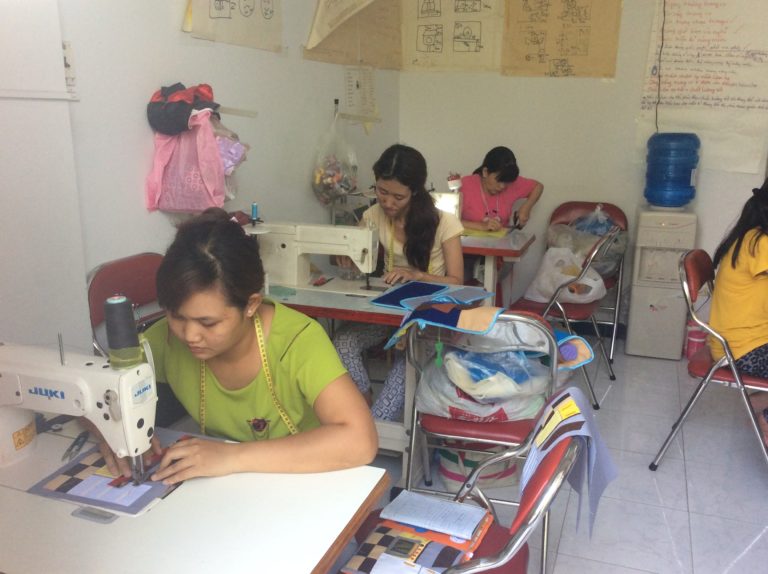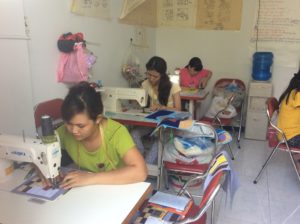 By challenging Bright Solutions women to aim higher, they are learning to rise to the task. It may take some coaxing as they start from very low levels of self-confidence, but the fruit of their efforts when they do challenge themselves, is mutually gratifying.
One young woman, reluctant over a long time to accept her mistakes, finished a small run of books, confessing she had tried hard to check and do them well. When she didn't need to repair any pieces, her relief, satisfaction and joy made an incredibly positive impact on the rest of her day – and not just for her but on her colleagues as well!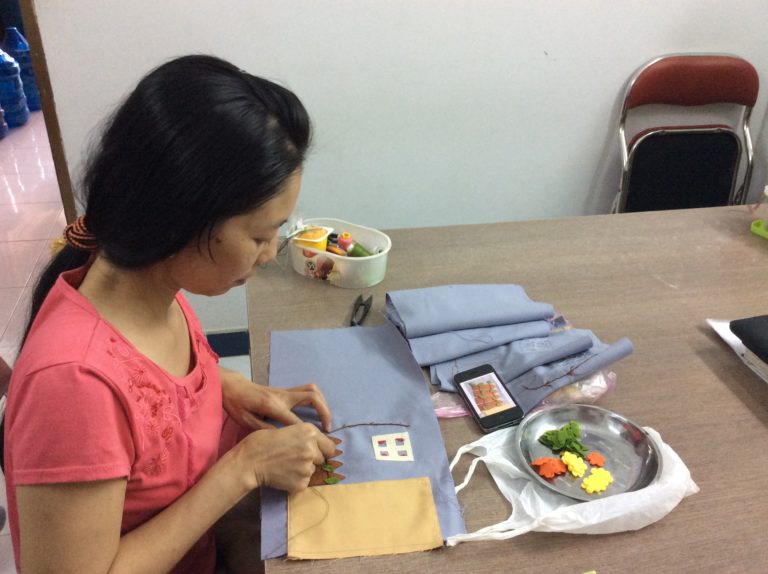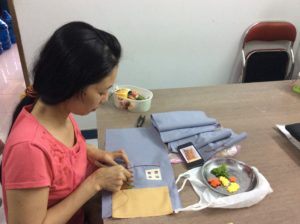 Another story comes from a woman who, after adding her input into her completed product, had such a sense of self-satisfaction from what she achieved. "In other companies, managers don't allow workers to try or discover by themselves." What a privilege to empower these women with not only new skill sets but a new sense of confidence and motivation to try!
Our small team at Bright Solutions is bearing fruit. Challenging poverty on a grand social scale is not yet what we can achieve, but for each woman who spends time with us, the poverty cycle is being diminished and for these individuals, it is making a difference.
Incorporating sustainable and fair trade values
At Bright Solutions:
We encourage and give opportunities for women to gain proficiency/confidence to continue studies/fit back into mainstream education or pick up employment/be employable. For some, re-integration into community/new friendship networks.
We provide Vocational and life skills training: we focus on new sense of dignity, value and self-worth, guide women towards self-motivation, success and pride in their achievements, as well as building capacity for self-sufficiency.
We provide stable employment, income and training simultaneously. Wages follow Vietnamese law requirements, are well above the minimum urban wage. Working conditions focus on comfortable and safe working environments, allow flexibility for women's family obligations. Bright Solutions employs adult women 18+ years. We adhere to the SDGs (UNDP sustainable development goals ) which includes: participation, just and fair practices, inclusiveness, empowerment, developmental and sustainable program development etc. We maintain integrity through open and clear accountability structures. Our Head Office in Australia regulates and assesses our business practices and project development at regular intervals.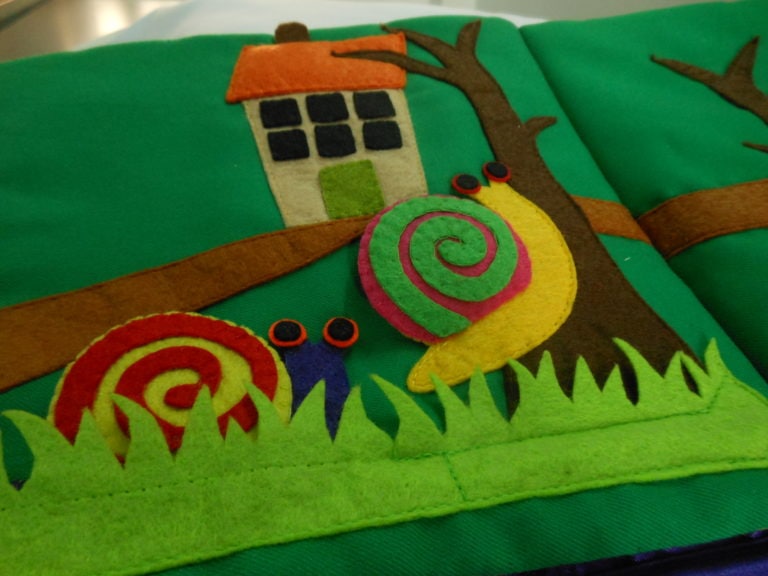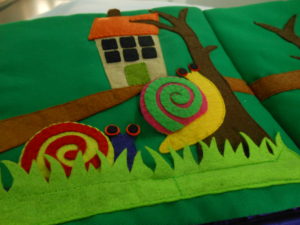 Success & challenges
Bright Solutions measures success in the testimonies of lives changed. We "know" our women are precious individuals, important for who they are. So for me success is when a young mother, forced to abandon education after Grade 2, is competent and equipped to manage a training program for teams in sewing skills. Her expertise is more than in technique alone; she excels in crafting aesthetically. Her intrinsic reward is creating a thing of beauty down to the finest detail. Our success is creating the opportunity for this poorly educated woman to find value and excellence for and within herself.
One of our biggest challenges is getting known for who we are and what we do. One business entrepreneur recently summed up Bright Solutions as "the best kept secret within Vietnam"! How to get past this status?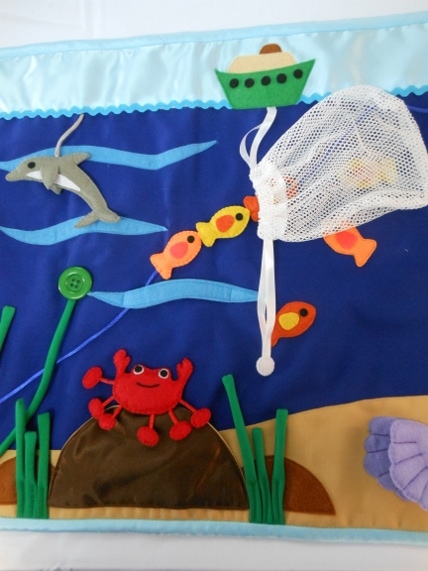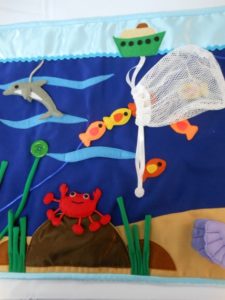 Over the past year or so, we have increased our social media presence as well as targeting early childhood learning centres both locally and internationally. We have gained exposure through expat Bazaars and fairs. This has been helpful but remains a constant challenge to move from interest and awareness into sustainable sales growth.
Engaging the 'conscious consumers'.
All feedback on our products relates to the excellence in quality, the color and engagement for the intended audience; children's intrigue and delight. People in the early childhood sector recognize the educational value of our range and are impressed with what they buy, often buying more than one sort. Some feedback relates to word of mouth recommendations to others. Bright Solutions provides consumers with Tips on How to Use for each product, but has not received much feedback related to these.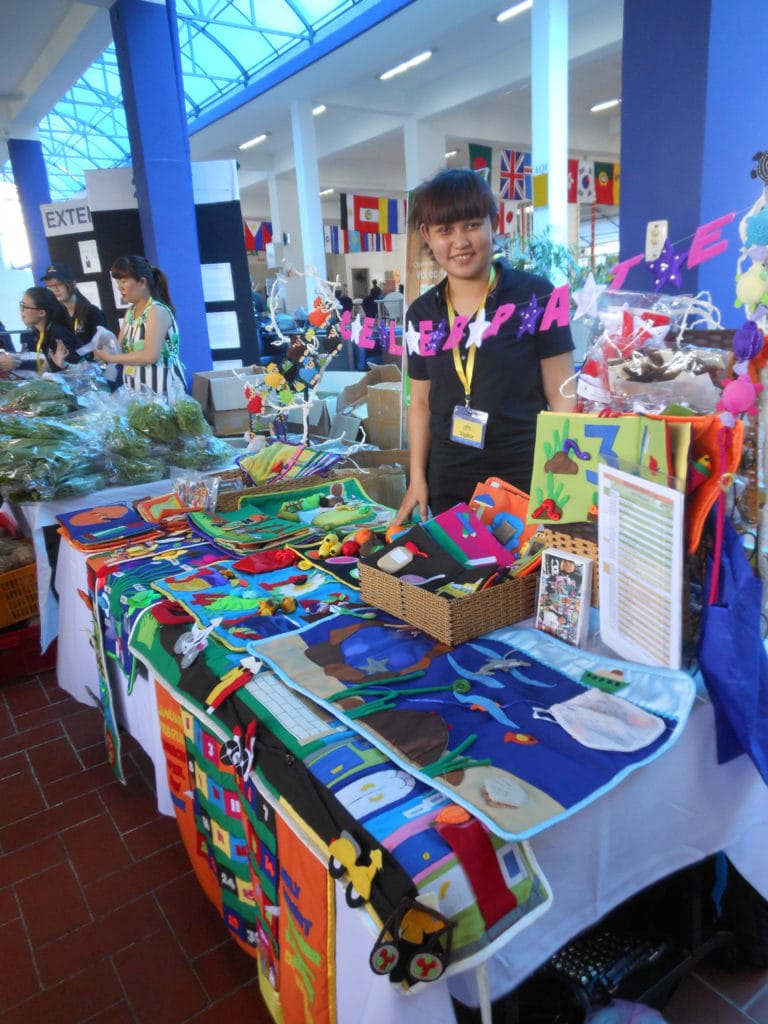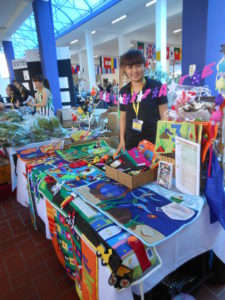 Other feedback has related to our price range, to which we have responded by providing a wider range of products and prices. However, the costs of our crafts often stop consumers from purchasing.
We also share background stories of the women behind the crafts. At the moment, we sell wholesale to distributors, through church and community groups, direct to the public, and online.
Engaging with Bright Solutions Vietnam
We're always looking for ways to connect with others that share our hope to equip and empower impoverished women. Our purpose in growing, is so that more women gain employment, stability and become financially independent. If people would like to get involved, contribute skills or just have a chat, I'm always ready to have a chat!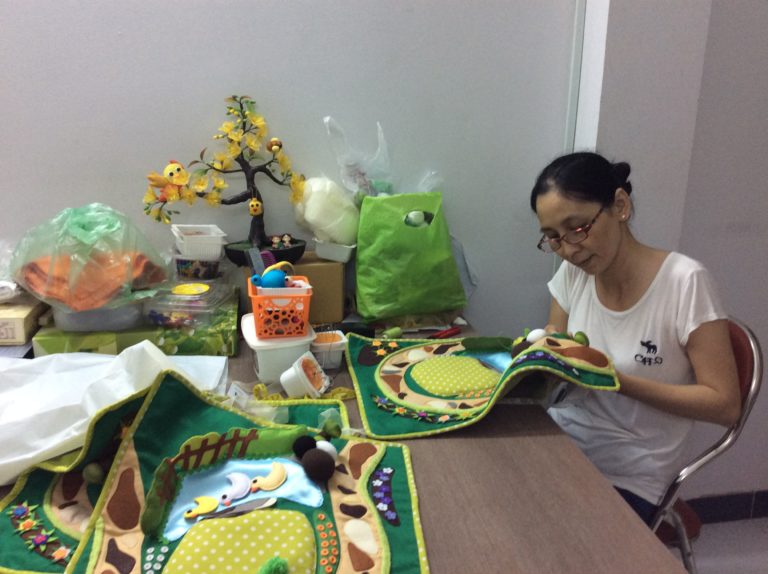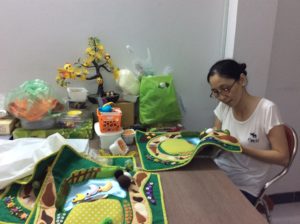 We've had a few volunteers get involved in product design support and in distribution, hosting product parties in their homes or running a stall on behalf of Bright Solutions. Others have assisted us in some graphic design work or media/tech support. All volunteers are greatly appreciated.
Looking ahead
Our ultimate goal is for Bright Solutions to become self-sustainable, and run as a local Vietnamese entity, and to grow in size to embrace more and more women from disadvantaged backgrounds.
I would love those who know the vision of the company and who have come through our Bright Solutions program with training, management and experience to be the ones who ultimately become the leadership team.
Hopefully this is not unreachable!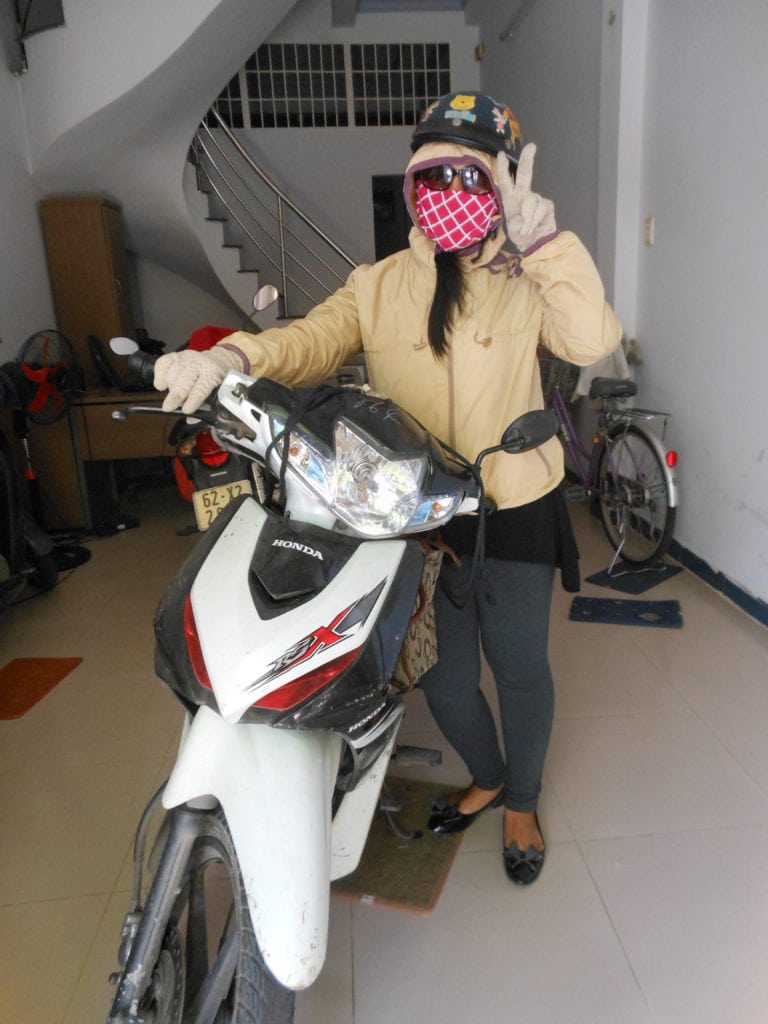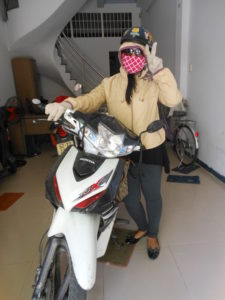 For more information about Bright Solutions Vietnam, visit: http://www.brightsolutionsvietnam.com/