We recently caught up with Diya Foundation  CEO and founder, Maria S Santamaria to learn more about how the foundation provides life skills training and employment opportunities for the differently-abled.
Diya Foundation is a Vocational Training Center for adults with intellectual challenges. The focus at Diya is life skill and work skill training towards the goal of self-dependence and productivity. We have around 60 adults in the training program that is free of cost and most of the trainees get 'hands on' training on work skills and work behaviors.  The trainees get a token training allowance between Rs.500 – Rs.1500/- per month depending on attendance and productivity. DIYA is an acronym for Differently-abled Individuals Yearning Acceptance.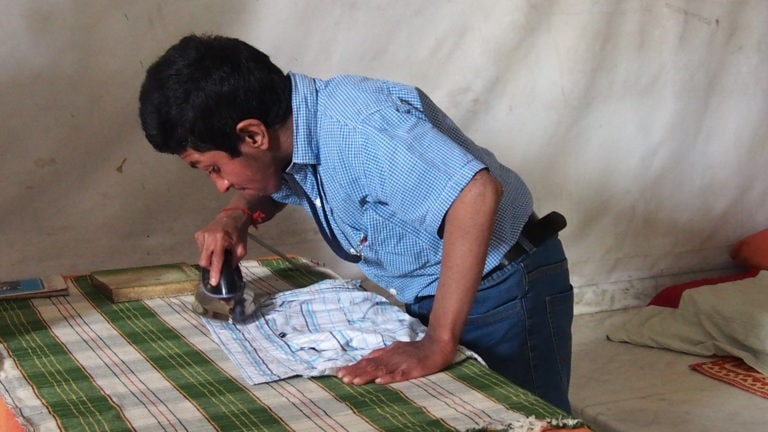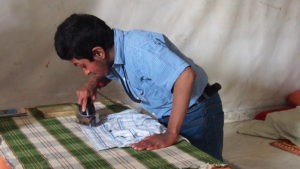 As a special educator in a school program, I had a group of students ready to leave the school program. One of the boys leaving the program kept worrying his parents saying he wanted to get married. I never could get what the mother meant till one morning, while I was preparing for the class he happened to come in early, stood beside my table and started 'Miss, I want to marry you'. He continued this for almost
5 minutes while I sat there ignoring him. I suddenly got what his mother was going through at home and also realised that as a Special Educator I had actually failed him. 14 years of his life was spent on teaching him functional academics which would not skill him or get him a job. I had not equipped him to deal with life's challenges or prepared him for the real world out there.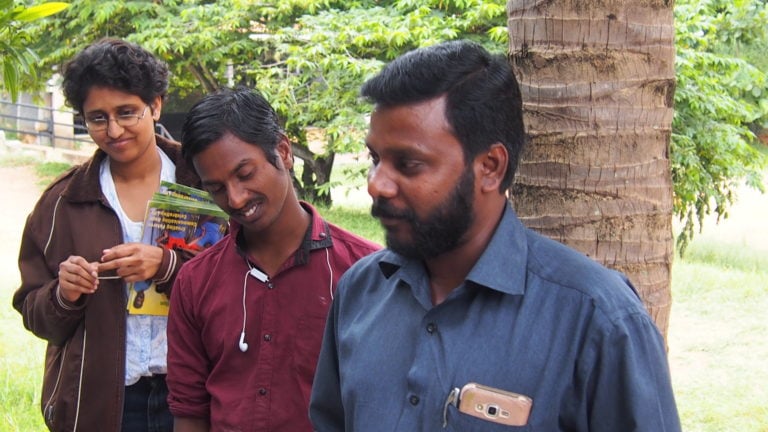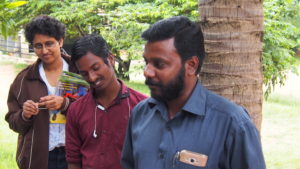 This is where the dream of Diya began. To have a place where these students leaving the school program could come to a place where they learn life skills and work skills and are slowly prepared for the world of work and independent living.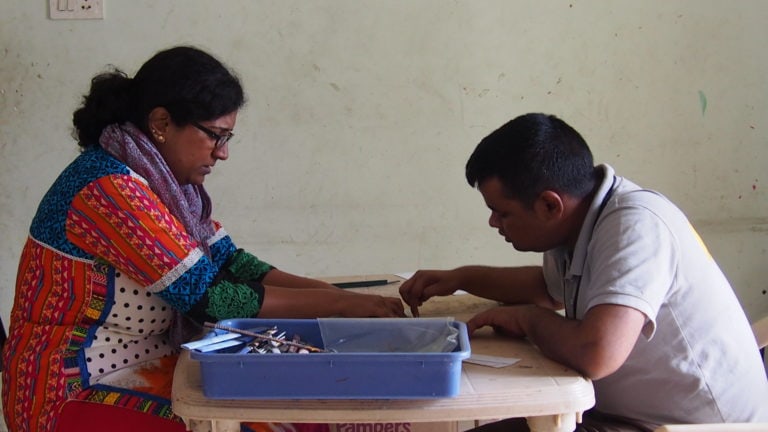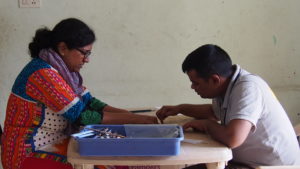 The training process begins with just three admission criteria being fulfilled:
1. Ability to stay on task for 15-20 mins at a stretch;
2. Ability to look after toileting needs;
3.Minimal behaviour issues.
Trainees are then assessed for initial skill levels and an individual plan is put in place to develop activities of daily living, personal social skills and work skills. Our trainees are taken on a journey of self discovery where they learn their strengths, needs and abilities, discover aptitudes and new skills which results in a sense of self pride and self esteem that leads to self confidence and dignity.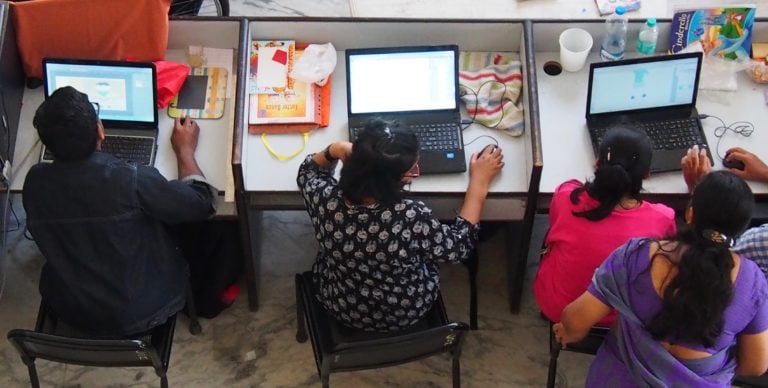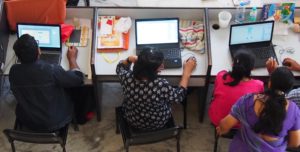 We have many work units – paper recycling and paper craft, candle making, chocolate making, computer data entry, screen printing, gardening, cooking, etc. Trainees get hands on experience on production for volume orders that come in through the social enterprise Diya Innovations Pvt. Ltd. Diya Innovations was founded four years ago currently focuses on meeting the gifting needs of companies in Bangalore. We cater to festive gifting, birthdays, work anniversaries, seminars and conferences, etc. We also create gifts for life events, like weddings, christenings, birthdays, etc for individual customers. We have a small presence online on curated 'handmade' & 'handcrafted' websites.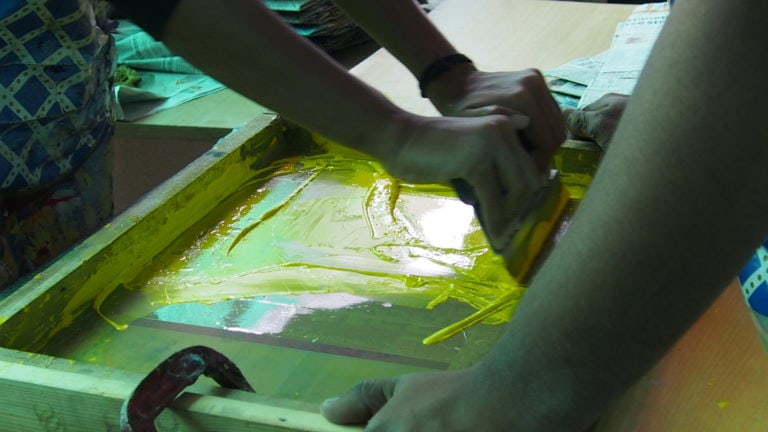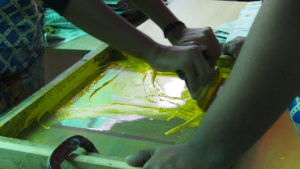 The reason for separating out the business from the training was to: scale up the production and sales of our products; show the world that you can run a sustainable company employing the differently abled; and most importantly, create more jobs tailored to use the strengths and abilities of the differently abled.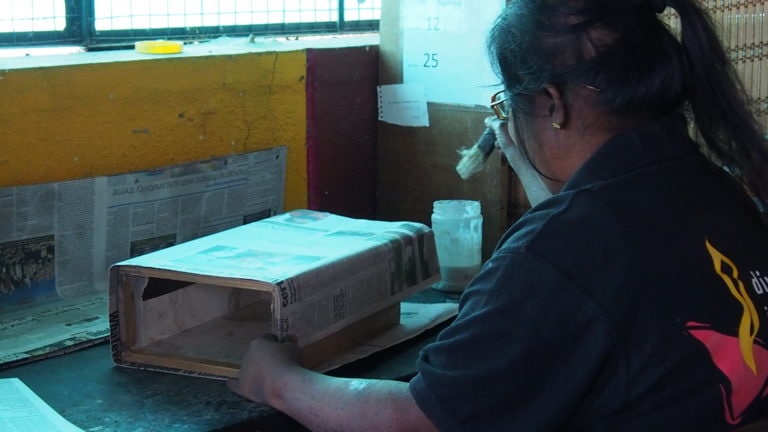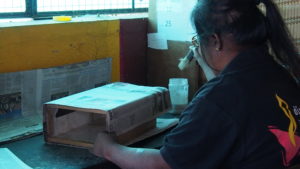 We aim to incorporate ethical business values by the following:
1.Creating opportunities for economically disadvantaged groups – intellectually challenged adults, lesser served communities who benefit from outsourcing of some of our production.
2. Openness and transparency with beneficiaries, suppliers and clients – open and clear channels of communication, sharing of all relevant financial and product information.
3. On time payment of fair salaries and wages to contacted labour.
4. All people working on the products are over the age of 18
5. The organisation does not discriminate in hiring, remuneration, access to training, promotion, termination or retirement based on race, caste, religion, disability, gender, sexual orientation, political affiliation, HIV/AIDS status or age.
6. Ensures safe and healthy working conditions.
7. Opportunities are provided to employees to improve on their skills and
capabilities.
8. We are aware of our responsibilities to sustain the environment. We use recycled or easily biodegradable materials for packing to the extent possible. We have a product line that recycles bottles, seeds, photo film paper rolls, packing wood, newspaper and other waste. These waste products are
refashioned into unique and interesting craft pieces.
9. In all business practices, we live by the principles of honesty and integrity in all our dealings with all our stakeholders.
10. We are compliant with all government laws and regulations required to be followed.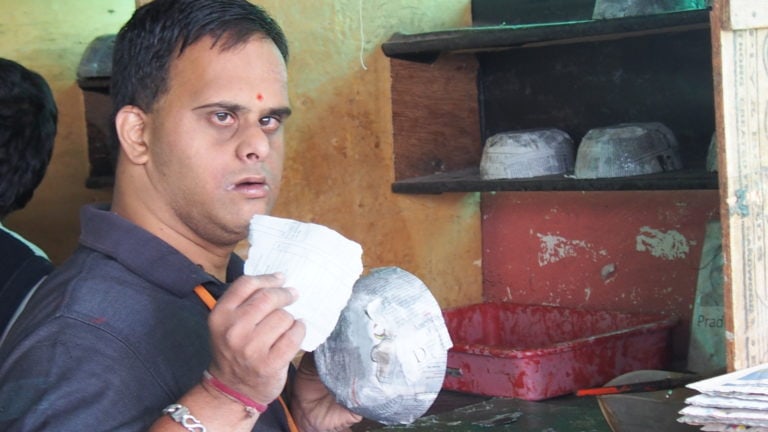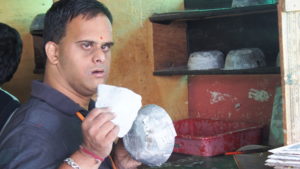 Our design process is fluid and dynamic, ensuring we design products that meet the needs of the client. The production process is then broken down into steps. A person with the required skill for a step is assigned to that task after training. A team of talented craftspeople therefore, work together to put together the perfect gift.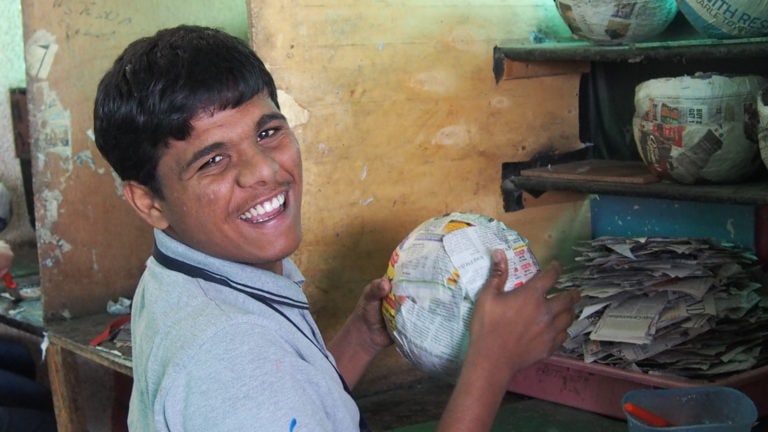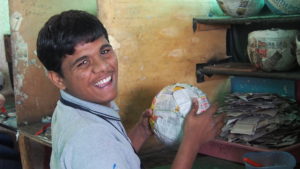 Seeing our adults with intellectual challenges through from not being able to do anything for themselves to self dependent, confident adults gaining a sense of maturity and the ability to now think of the needs of others are our success stories. At the same time,  our biggest challenge is getting job opportunities for our adults who are ready for the world of work. This is being done through networking with other NGO's and corporate sensitization. In the year ahead we hope to provide more work opportunities and independent living for the adults who our a part of our program.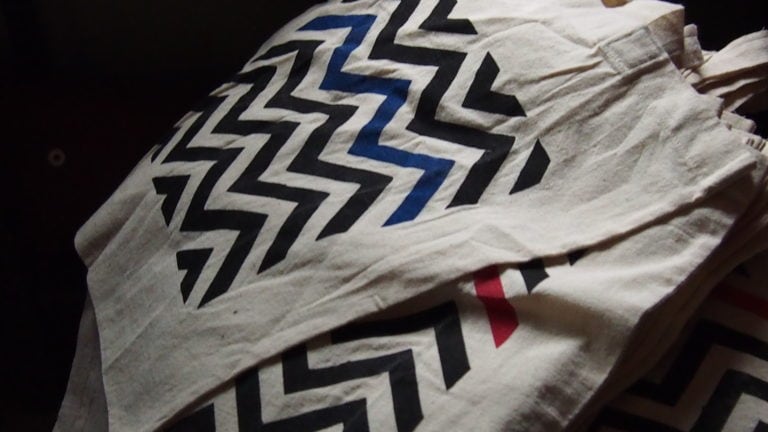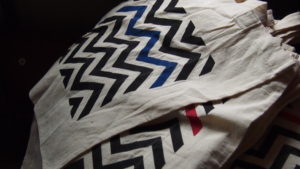 For more information about Diya Foundation, visit: http://www.diyafoundation-india.org/
To see a gallery of products available, visit: http://www.diyainnovations.com/