Aiswarya Kutty and Madhu Umapathy co-founders of Pomogrenade share their story about starting a sustainable fashion brand.
Pomogrenade started as an idea between the both of us to make clothes that were both fun and functional. One thing we always talked about is that 'clothes shouldn't dictate how you wear them, you dictate how to wear your clothes'. We focus on making products that can hold a place in your wardrobe for a longer period of time, clothes and accessories that you can wear a couple of different ways.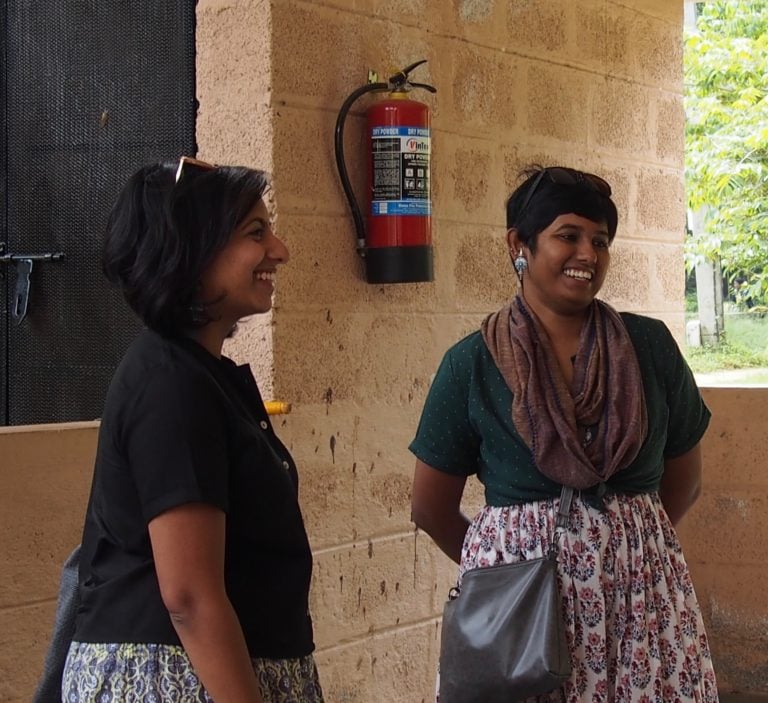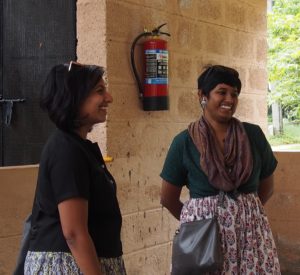 We were always passionate about sustainability. After some basic research we were shocked to see the kind of impact fast fashion was having on the environment and how unconsciously each of us were contributing to it. We took a call to move towards a sustainable and produce fair trade as we were setting up Pomogrenade. We were introduced to Jacob's Well (a fair trade fashion production house in Bangalore, India) by a friend who used to work there. We instantly fell in love with the people and the practice.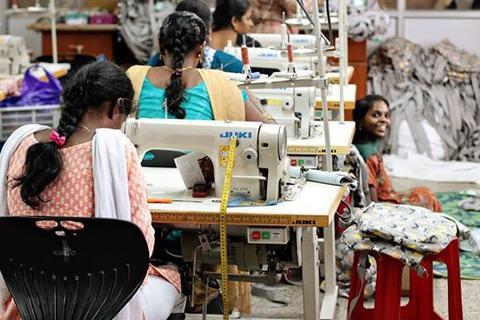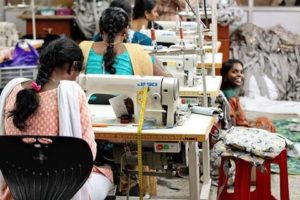 We've considered going organic fabric route, however being a bootstrapped startup, the biggest challenge for us has been meeting the MOQ that most fabric vendors required. To overcome this, we source surplus fabric for our collections. All our raw materials are sourced locally – from the fabrics to trims to buttons, everything.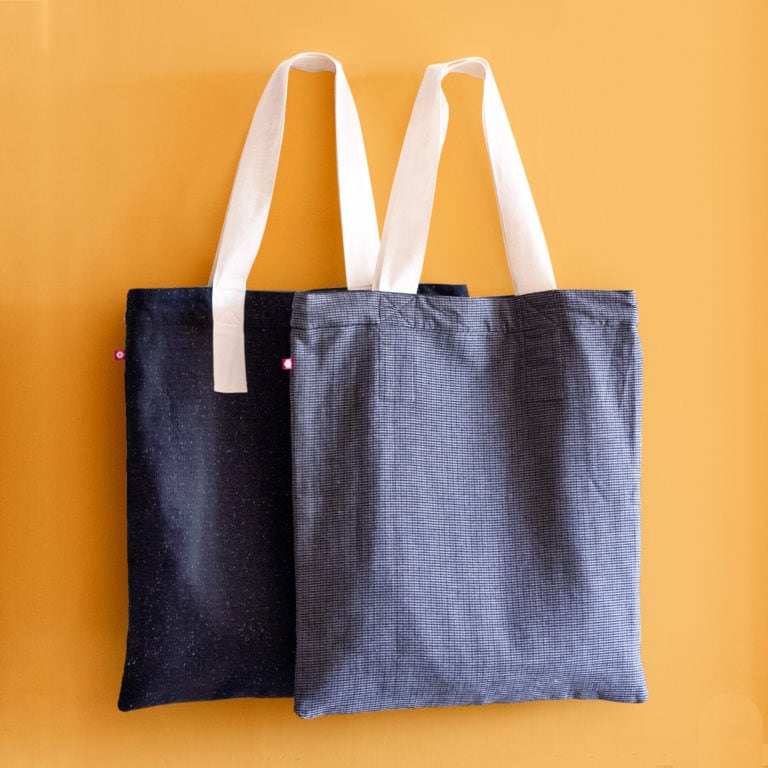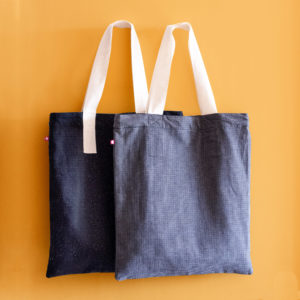 We develop one big collection in a year, launched in parts with a seasonal mini collection in between. We do take note of the trends in fashion, but there are no compromises when it comes to our principles.
Our adjustable line of products have received a tremendous amount of love. All our customers have given us such inspiring and positive responses.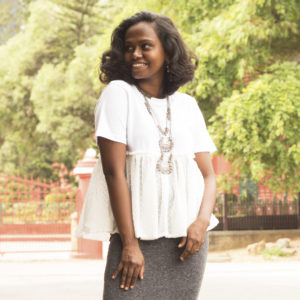 We started of catering to working women 20-45yrs. We primarily sell online with a few pop-up shows. As an e-commerce brand we realized our line of communication with the customer is always open. It is upto us to share the right content.  As we progressed we realized that it wasn't about selling to a particular age group as much as it has been about talking to a certain mindset. We are learning and evolving everyday.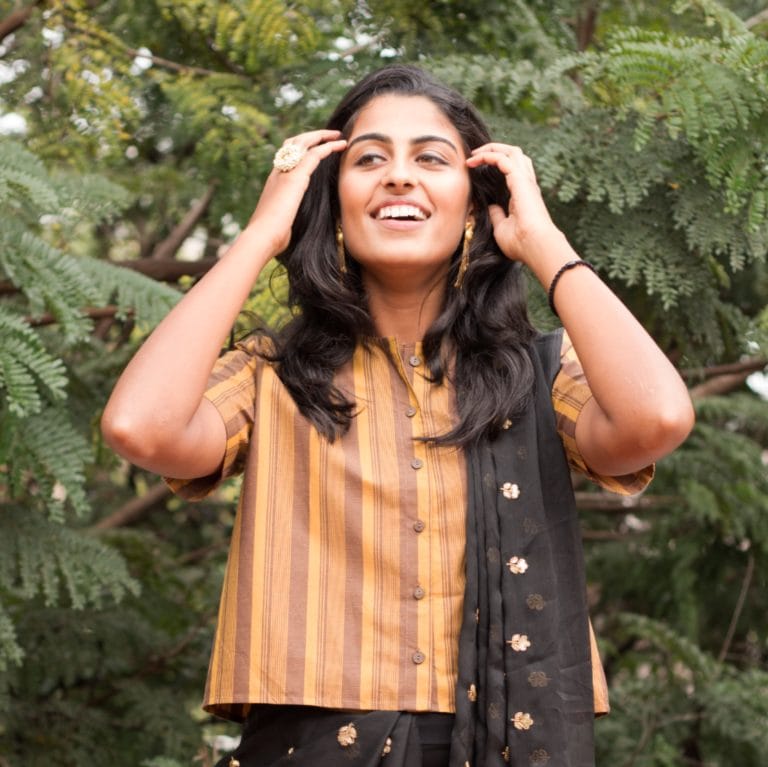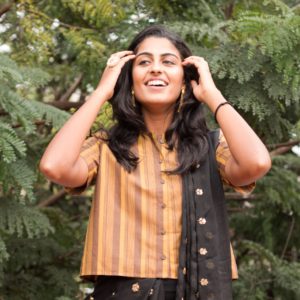 As a larger picture we focus on creating pieces for a strong willed person. We have pieces that work well with youngsters and some that are a hit with moms and moms-to-be. We recently launched a line of uni-sex t-shirts and slowly started work on developing a men's line as well.  It is a successful mission, every time when someone chooses Pomogrenade over buying into fast fashion.
Sustainable fashion is a trend we hope stays forever. As individuals we love the positive uproar right now, in retrospect it means more competition as a business. Ultimately if this means a better tomorrow. That makes us happy.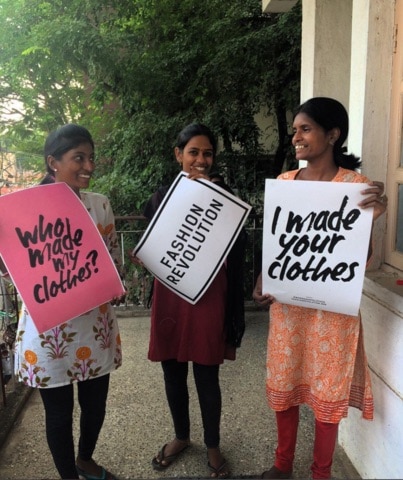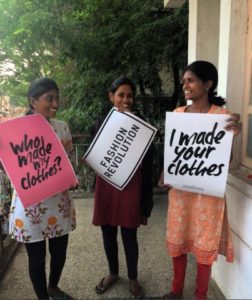 We feel the customer today, especially online is well aware of the change happening around them but quite often don't choose sustainable fashion as they feel it is expensive. We are trying to bridge the gap between affordability and fair-price. When a consumer is aware of the cost of fast fashion, the switch will happen organically.
Our communication goes beyond content built for marketing, we actively promote things we believe in, like our belief in opting to go sustainable, in camaraderie, in being stronger together.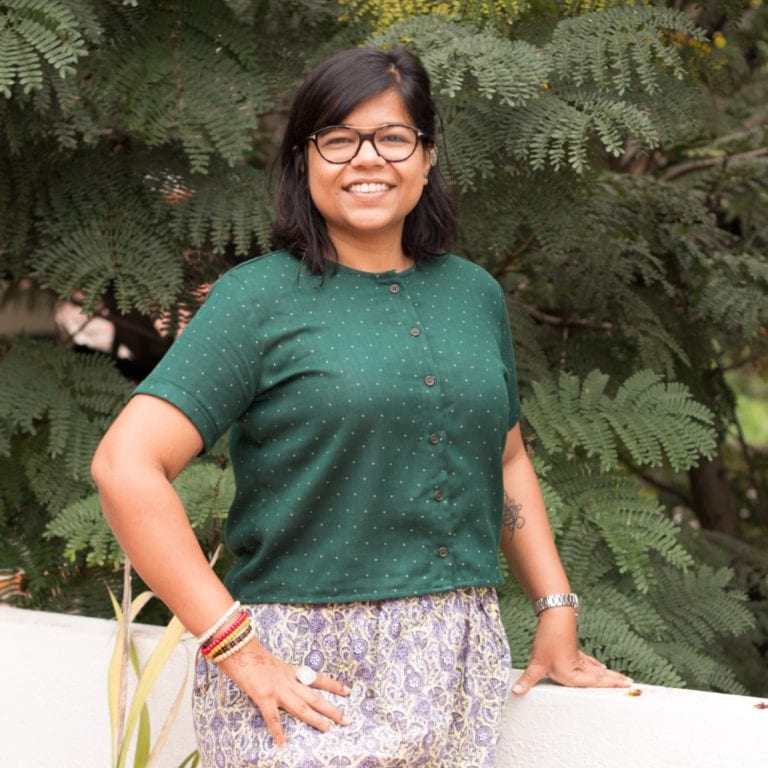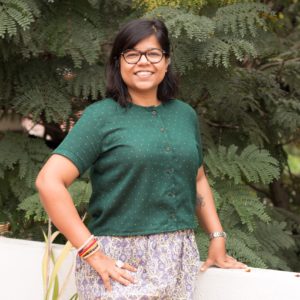 We think it's time we give the men some fun & cool things to wear, so a men's line is definitely in our future. We have so far only been working on top, tees and scarves and we are looking to expand into more categories of apparel and accessories.
For more information about Pomogrenade, visit: https://www.pomogrenade.com/pages/about-us