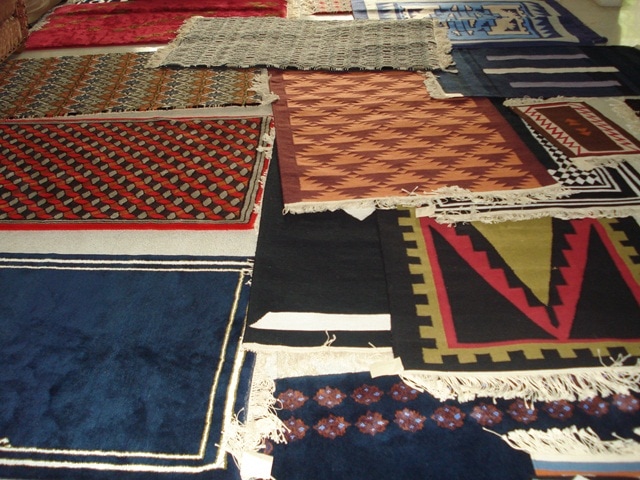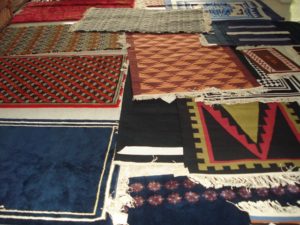 Established in 1997, Protibondhi Community Center (PCC) was set-up to work with people with disabilities and their families. Founded by Taize brothers in Mymensingh, a city 125km north of Dhaka, Bangladesh, PCC provides health, education, medical and skills training through self-help groups and income generating projects, including the Mohila Women's Club under which the Carpet Workshop resides.  The idea behind the Carpet Workshop was developed by Taize brother, Br. Erik, whose mother use to work with an organizations who helped refugees from Tibet through the sale of Indian and Nepali carpets. Inspired by this childhood experience, the Carpet Workshop was born.
Over the years, the Carpet Workshop has benefitted from expert carpet and kilim makers who have passed on their expertise to others.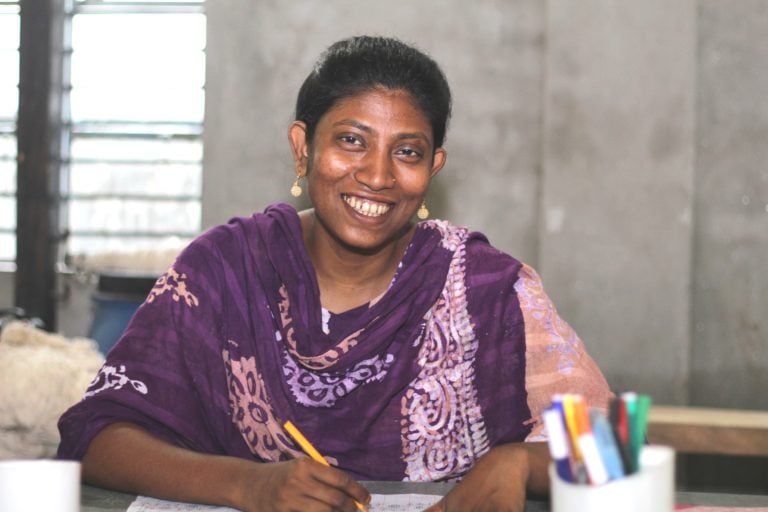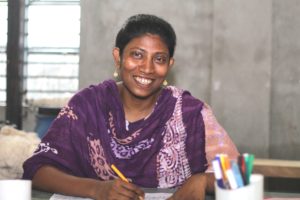 The Carpet Workshop currently employs 11 women including a trainer and chief designer, Shefaly. The women undergo training for six months and the process begins with first learning how to prepare the yarn. If women show the aptitude and patience in preparing the yarn, they are paired up with an experienced weaver to learn the trade. Within six months, each producer begins to weave on their own.
Currently the Carpet Workshop stocks 133 carpet and 172 Kilims', in addition to tapestries,  all of which are designed in-house. Each carpet and Kilim can take anywhere from one week to one month to produce depending on the size and intricacy in design. Each carpet and Kilim is worked on by one producer from start to finish.
The Carpet Workshop sells their products in craft bazaars in Dhaka and through word of mouth continues to gain popularity and momentum as a brand. In addition to this, the carpets and Kilim are showcased in a small showroom at PCC. Though currently selling to a predominantly expat and foreign audience, the Carpet Workshop has plans to broaden its local audience base too.  
For more information about PCC and the Carpet Workshop visit: http://www.pccbd.org/index.php