The Artesan Gateway recently caught up with True Morgina co-founder Emily Cunningham to learn about the organization and their venture Made Conscious.
AG: Tell us about True Moringa. How did you come to be co-founder of the organization?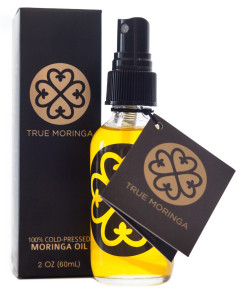 EC: My co-founder Kwami and I began working with small farming families in Ghana in 2012- and it was those farmers who introduced us to the moringa tree, known locally as the 'miracle tree' for its nutritional, medicinal, and economic value:
The seeds of the tree produce a better-than-argan cosmetic oil, rich in antioxidants and moisturizing agents. The leaves of the tree are rich in vitamins, protein, iron, calcium, and protein to help prevent malnutrition locally. They had this incredible natural resource growing in their own backyards, but were disconnected from the global market, and unable to make a sustainable living growing it. We set out to fix the gaps in the supply chain.
We now work with over 1,000 smallholder farmers throughout Ghana who formerly earned less than $2/day. Growing moringa with us can increase their incomes by 4-5X.
AG: Who is your primary customer and how do you interact with them?
EC: Our primary customers are passionate about clean beauty and natural skin and hair care. We sell online through our webstore and through curated platforms like Enrou. We're in brick-and-mortar stores nationwide, and we frequently participate in local pop up shops.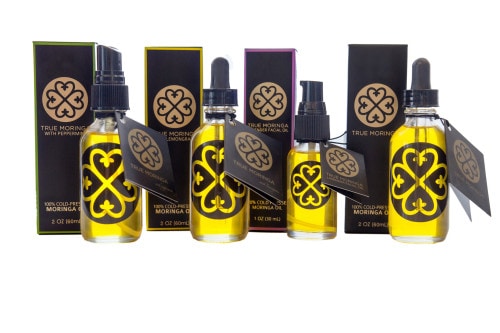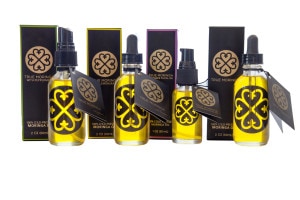 We did a lot of market research before launching, and our marketing and targeting continues to evolve as we see what resonates with our customers.
AG: From where do you source your raw materials? What are some of the challenges you face in accessing raw materials and how do you overcome them?
EC: We work directly with over 1,000 smallholder farming families throughout Ghana. One of the core tenants of our business is our vertically integrated supply chain. This means we oversee the entire process from cultivation to processing at a facility we designed and built to packaging and sale direct to consumer. In this way, we can ensure the most social impact and the highest quality product.  
First, we train farmers to grow up to the standards of the international market, and provide them the seed, organic fertilizers and pesticide they need on credit. We give them a contract and act as a guaranteed buyer, to mitigate the risk of cultivating a new crop. Second, we built a processing center to cold-press the seeds into oil in-country, to create more value locally. Last, we've built a brand and distribution channel to get the oil to our customers worldwide.
We have encountered challenges at every stage of the supply chain, from crops failing due to drought and climate change, to inconsistent electricity, which slows our production, to competing in the crowded beauty market with a fraction of the budget of the major players in the industry. Constantly seeking trust and buy-in from the communities where we work, looking to role models in our space to see how they are overcoming similar challenges, and sometimes just having a good sense of humor are all helpful.
AG: How are your products developed and how do you develop a line of products?
EC: Our products marry traditional West African formulations with a simple, contemporary aesthetic. We go for natural, mild scents and effective ingredients. In creating a line, customer feedback is key, and understanding your brand, your value add and how you fit in with what's already on the shelves in your target retail locations is a must. There is no value in replicating what's already on the market, but you have to be attuned to what your customers are used to that your product will fit in with what they are comfortable buying and using.
AG: Are there particular products that have sold better than others?
Our True Moringa Lavender Facial Oil recently won Best New Product at NY NOW and Best of Indie Beauty Expo, so that's been our bestseller of late!
AG: Congratulations – that is what an accomplishment!
AG: Tell us about Made Conscious – what inspired you to launch this venture?
EC: Partnerships are the most important thing for indie brands – we don't have the spending budget of the big guys, but we do have amazing stories to tell.


When we work together, we amplify our impact and our ability to interact with major retailers, media, and the likeminded conscious consumers of brands with a similar mission and vision.
AG: What would you site as one of your success?
EC: We have been successful at building trust amongst our farmers, but maintaining trust as we scale is a challenge. We are constantly seeking innovative ways to maintain a deep connection with the communities we serve, including instituting rewards systems for following good farming practices, having an agricultural extension officer in each region to assist and advise on cultivation, and always paying a fair wage and supporting local community projects.
AG: What can we expect to see from True Moringa and Made Conscious in 2016?
EC: Line extensions for True Moringa (body and facial care products like soaps, toner, and body butter are in the works) and more brands, more cities, and more venues for Made Conscious!
For more information about True Moringa visit: http://www.truemoringa.com/#natural-beauty; Made Conscious: http://madeconscious.com/