Higher Ground Crafts (HGC), a part of Higher Ground Nepal, is a social enterprise that was formed in 2008. Established to provide skills, training and a source of income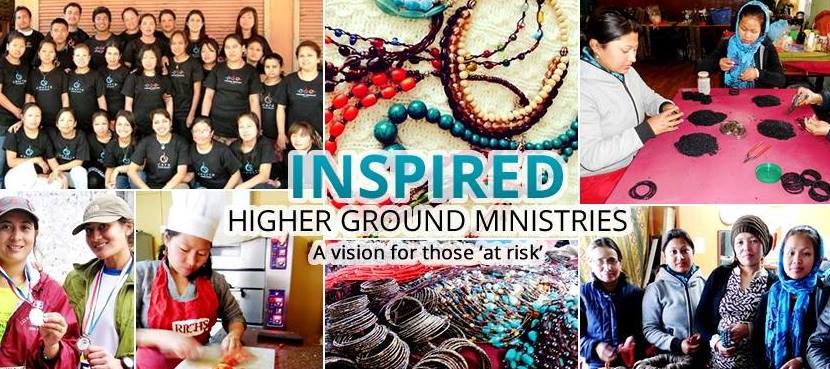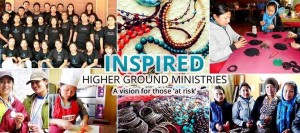 for low income women, Higher Ground employs single mothers, orphans and widows including several from the sex-tourism industry.
The Artesan Gateway recently caught up with Oliin Rai, Manager at HGC to learn more.
"Higher Ground Crafts currently employs 10 women all of whom are vulnerable and at risk of being exploited or trafficked. Our product line includes hand crafted jewelry, clothing, bags and accessories.

Our primary customers are located in the western part of the world and include non-profit organizations and individuals who support our vision. We interact with them through e-mails and some even come to visit us here in Nepal. In addition to this, we have a physical in Kathmandu where the bulk of our visitors are tourists.

As raw materials in the local market are available in a limited capacity, they are often imported from either India or China and therefore are cost of raw materials tends to be high. While we factor this into the price of our finished products, it limits our ability to attract local customers. Another challenge we face in accessing raw materials is inconsistency in availability and shortage of particular kinds of beads, and this has sometimes inhibited us from producing ample amount of product for an order. We try to overcome these challenges by modifying some of our designs and by advertising only those products for which we can easily access the raw materials.
One of our biggest challenges in the recent past has been a drop in our order and sales. Despite these challenges, we have managed to navigate through this by researching specific markets to target, trends and styles to focus on and by securing networks with different groups of organizations and individuals as potential buyers and customers.
This has enabled us to continue accomplish our goals of empowering our employees and transforming their lives and the lives of their children, families and community.
Our goals for 2016 include increasing our sales margin; exploring new markets; continuing to research suitable product lines; setting up a virtual store; and continuing to empower more women. Please visit our Facebook page for our latest news and activities!