Recognizing the need to provide a platform for like-minded leaders to convene to share best practices, struggles, successes and develop up strategies to collaborate, the Fair Play Forum was launched. To date, the Fair Play Forum has convened in Dhaka, Bangladesh and Bangalore India.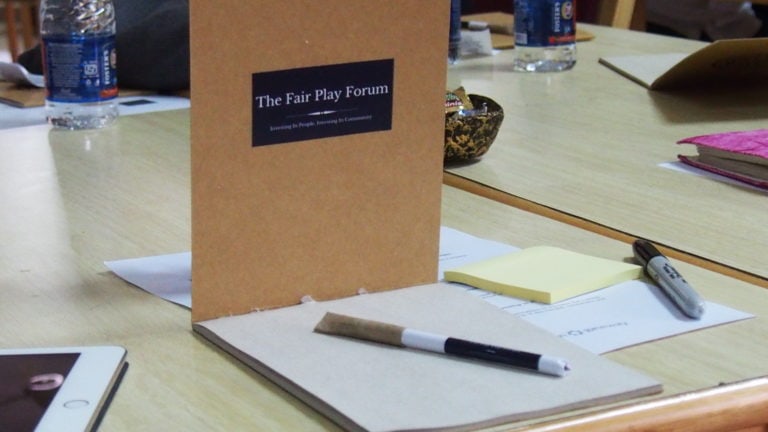 We recently caught up with the participants from the event held in Bangalore 2017 and were delighted to learn of the ways in which they collaborated over the past year.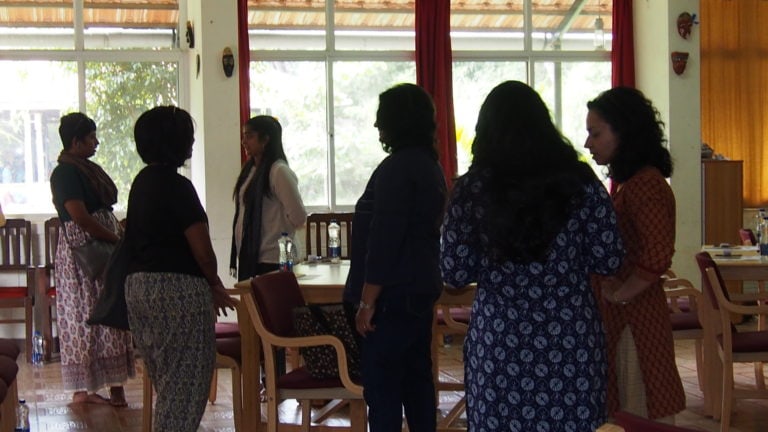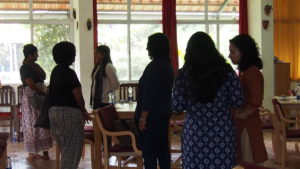 By engaging in meaningful conversations and identifying opportunities to use surplus materials and offcut fabric to create new accessories and clothing, these leaders and designers have been inventive in developing opportunities to access a broader marketplace. Here are their stories.
Upcycled Kimonos – (Pomogrenade & the ANTS crafts)
Aiswarya Kutty, co-founder Pomogrenade
Earlier this year, we received three cartons of beautiful handloom, organic cotton, silk and wool surplus fabric and offcuts from the ANTS Crafts. With complete creative reign over what to make, we decided on free-size Kimono jackets – each unique in its own way.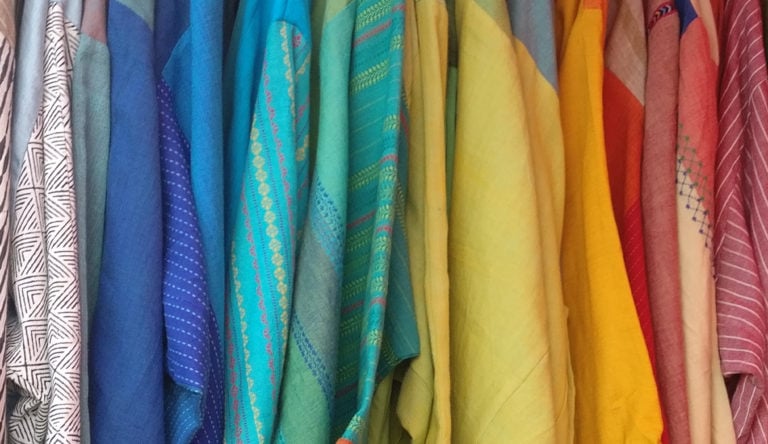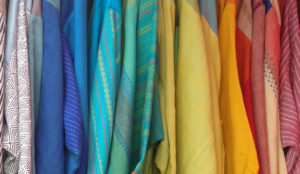 It was a real fun project for both us and are women sewing partners over at Jacobs Well http://www.jacobs-well.biz/ . It was a truly collaborative design process with the women producers who worked with us to get the best design for each piece.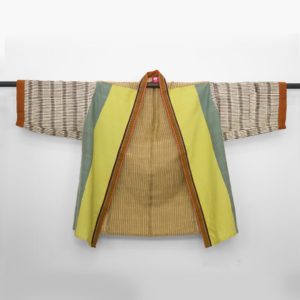 We launched the Kimono's at the Bangalore Design Sante http://www.blrdesignweek.com/design-sante/ during the last weekend in September and they were a huge hit! People came back to buy more! We're excited to launch these products on our website and at the ANTS store and are hopeful for a good response.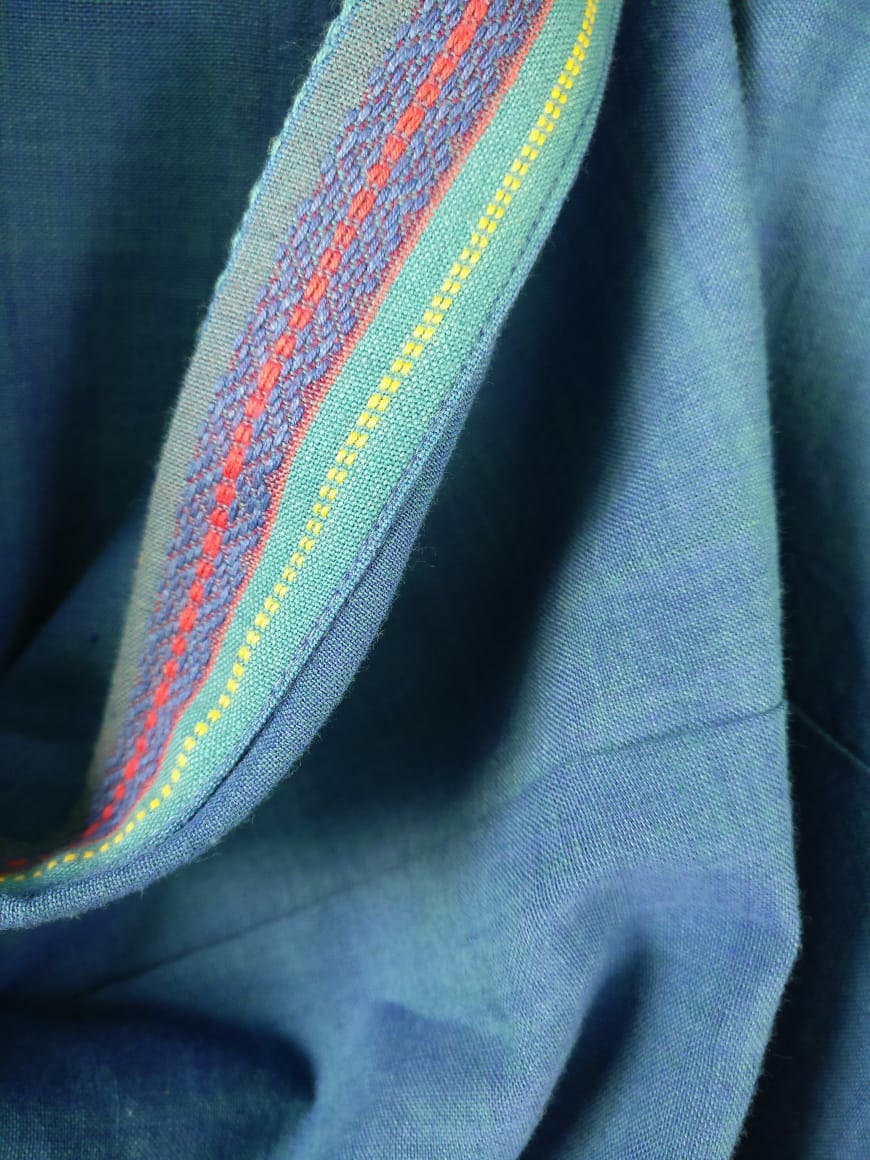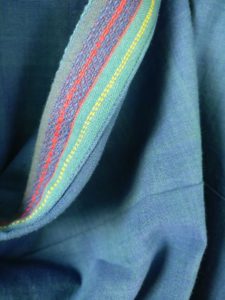 Designing a Giveaway product (Pomogrenade & People Kraft)
Aiswarya Kutty, co-founder Pomogrenade
Asha Dass, People Kraft 
AK: As we were preparing for the Bangalore Design Sante, wanted to make a brooch/pin that represented our brand's label, made out of leftover fabric, to be given to customers who purchased items from us during the event.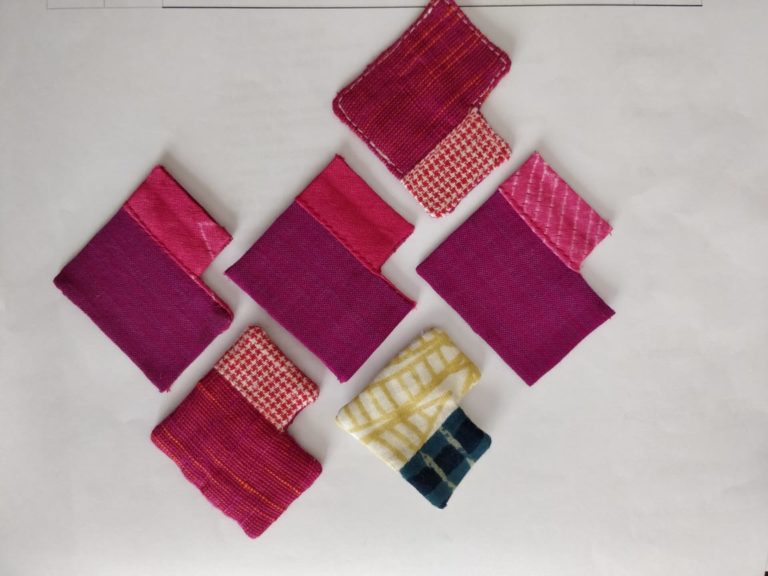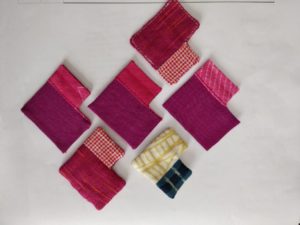 We are always on the look out for a partner who could help us create something with our fabric offcuts, and having met Asha and Stevie of People Kraft at the Fair Play Forum, we reached out to get the collaboration started!
AD: We were delighted to hear from Pomogrenade to work on a unique product. The Bangalore Design Sante was the first of its kind in our city and we were excited to join forces to produce the brooch/pin giveaways for their customers.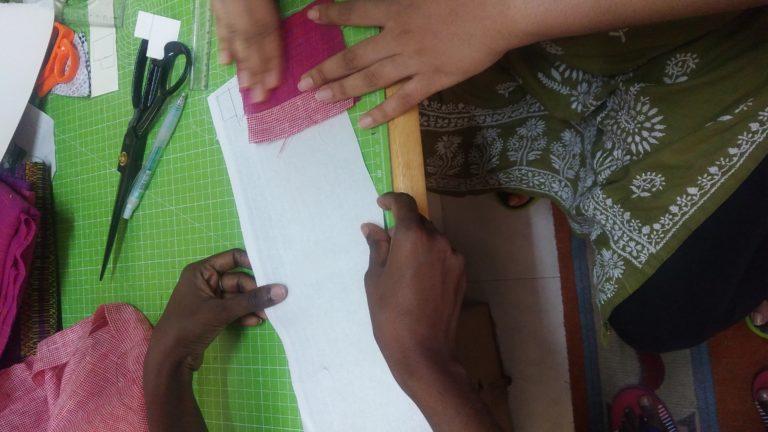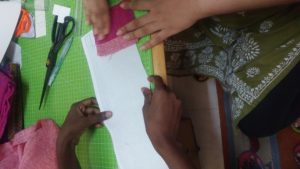 The design was taken from the central part of the Pomogrenade logo, which is a geometric heart. Once we got to work, we realized that it was harder than we had anticipated! But it was a lot of fun prototyping and arriving at a few different versions.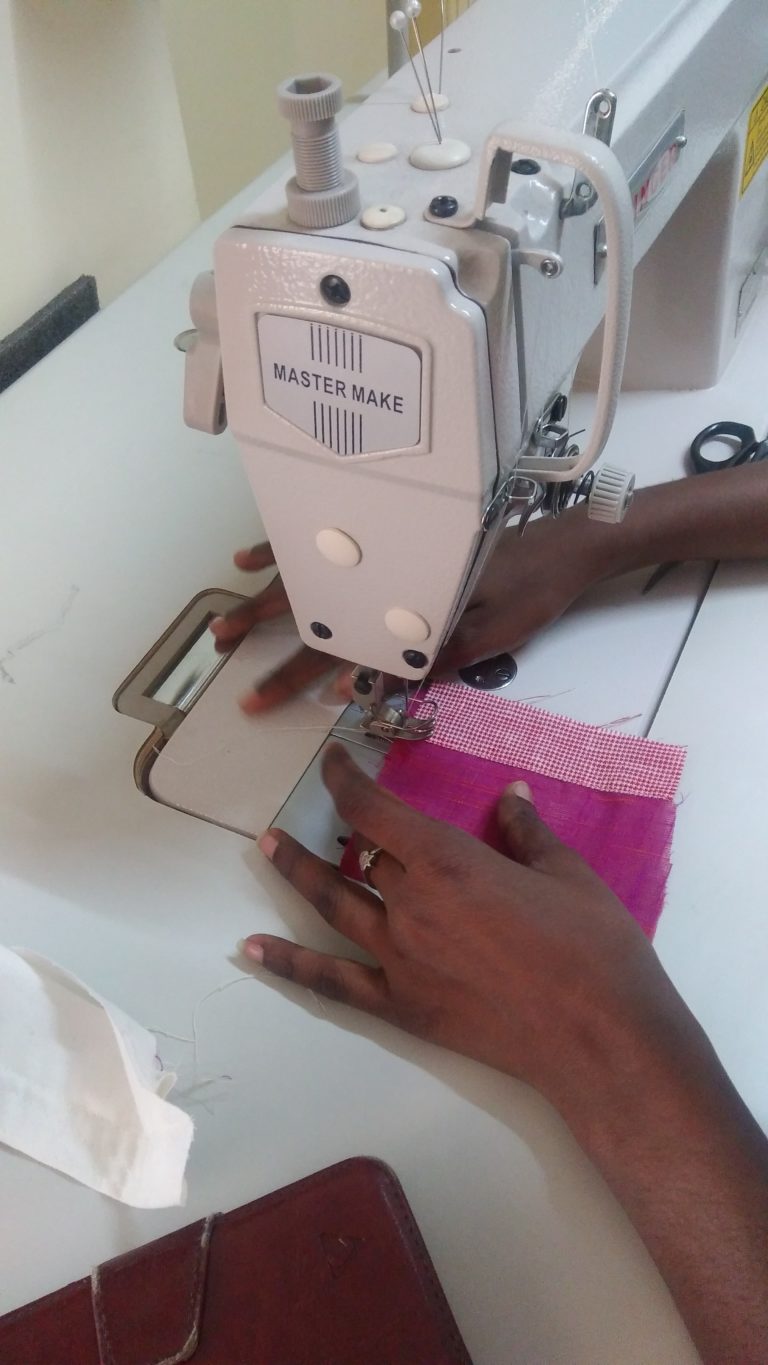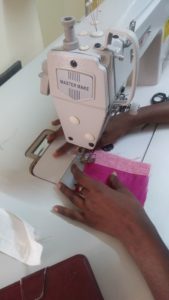 Our basic options were between stitched and non stitched varieties. Pomogrenade went with the softer sample (with foam inside) that had a significantly better feel to it. We decided to hand hem a baby safety pin into each piece at the back.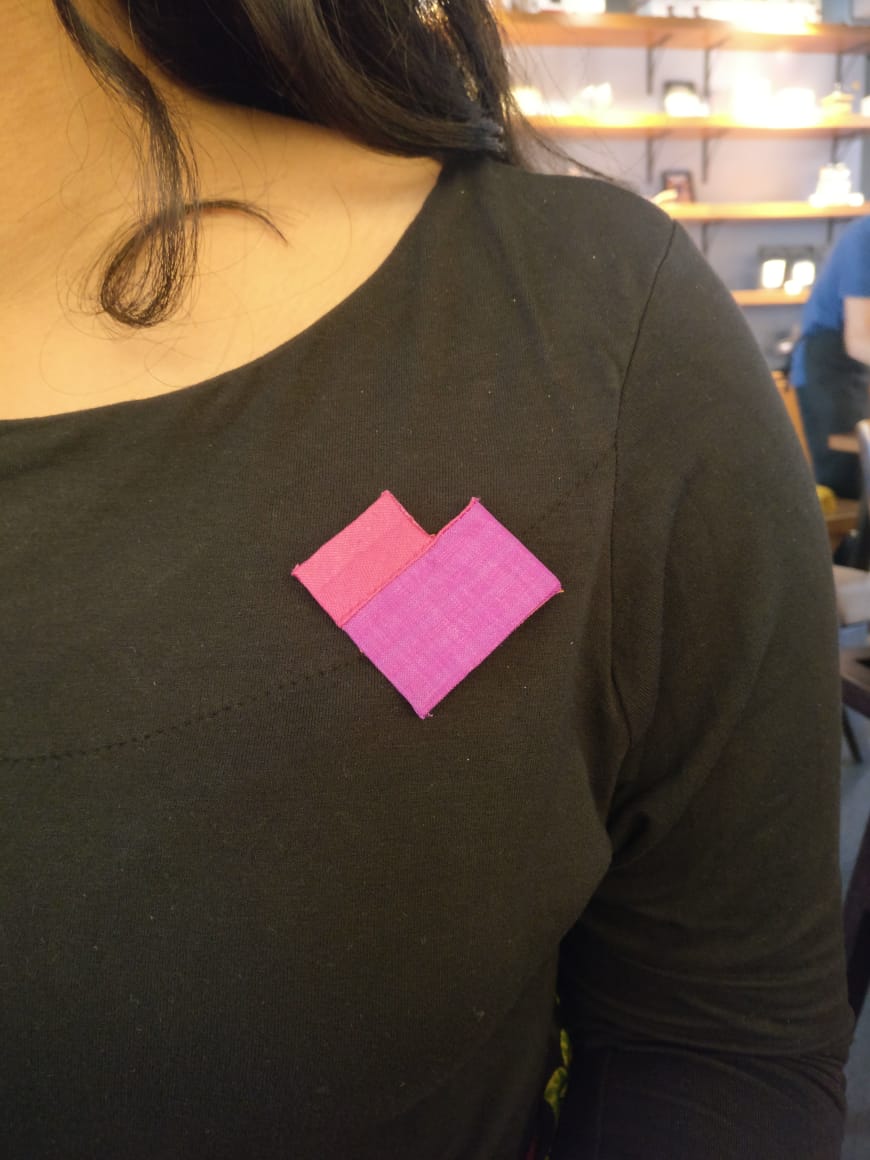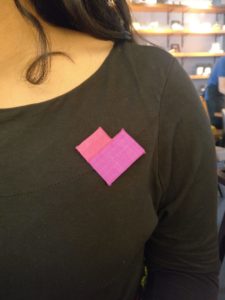 AK: It was so inspiring to see Asha and Stevie handle the project and conceptualize the whole process. They managed to meet out extremely tight deadline and delivered a world class product. We even had people wanting to buy the pins from us! (Next product idea maybe!!)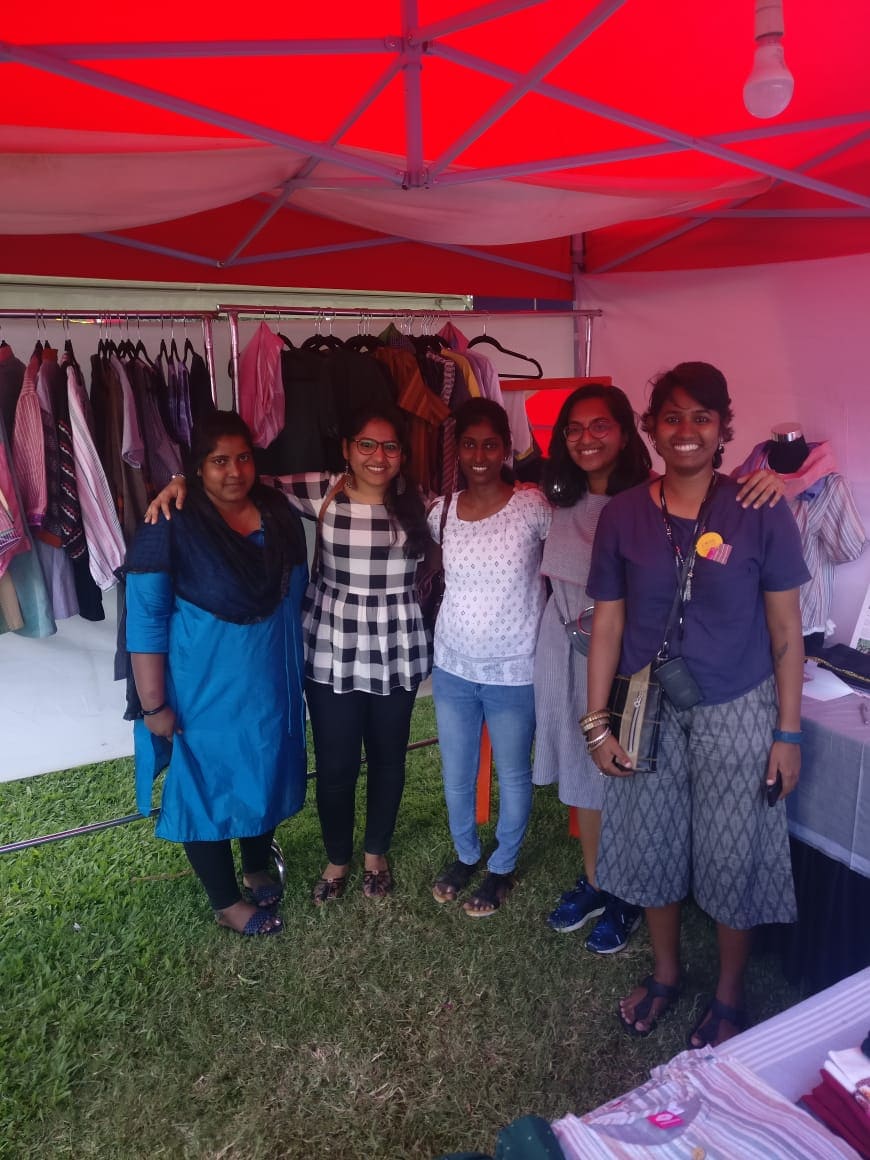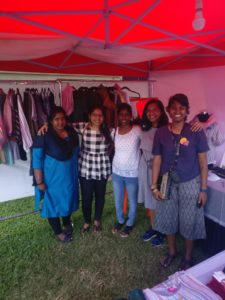 AD: Although it took quite a bit of trial and error initially, it was a fun project and our women sewers enjoyed the process too. We made a total of 108 pieces and it was great to use the surplus fabric supplied by Pomogrenade. All in all, it worked out good! It was a great opportunity for us to showcase the skills of our women sewers and a great boost as we continue to grow as an organization.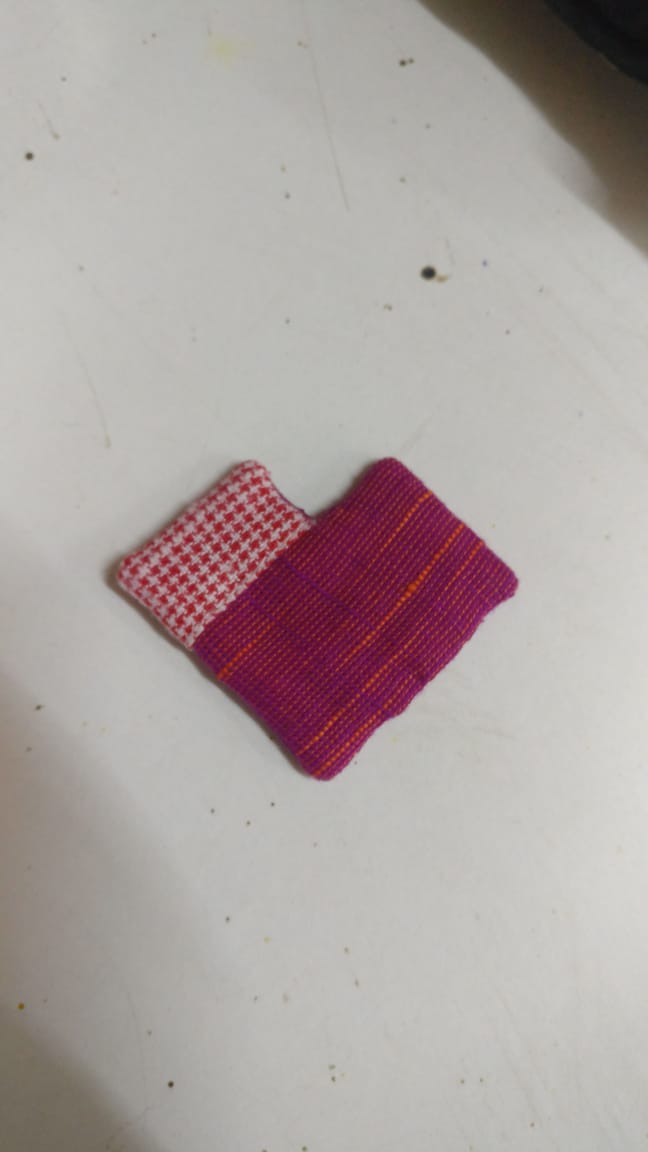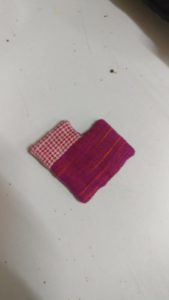 AK: It was so amazing to do these projects and we are so happy to have partners and collaborations that nurture and challenge us at the same time.