Sustainable Sri Lankan brand poised to be a global fashion house: Kantala. In part one, we hear about the story behind the brand.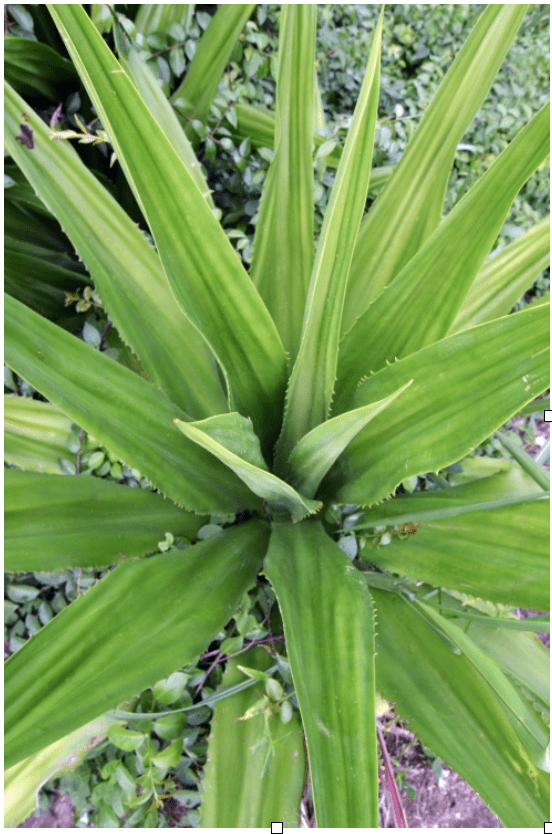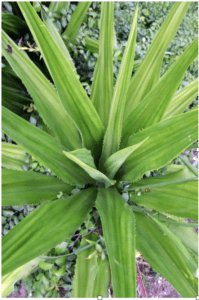 The Brand
Feeling frustrated that Sri Lanka had failed time and time again to leverage its rich history and culture to propel itself in the global marketplace, co-founders Vikum Rajapakse and Nadishan Shantikumar wanted to create something unique, that would put Sri Lanka on the global fashion map. Inspired by the country's rich culture and history, they set about creating a homegrown fashion brand that would provide a livelihood for the traditional weavers, artisans and rural communities.
Inspired by a 300 year old Sri Lankan handwoven mat, "Kantala" is a fashion accessory brand that uses ethical materials and supports traditional artisans. Founded in 2013, Kantala employs fair trade principles in its works with traditional artisans, rural communities and cottage industries and uses responsible and ethical materials in their products, such as natural fibers, Fair Trade guaranteed handlooms, upcycled materials and certified dyes.
On a trip to the village of Henavala, just outside of Kandy in the central region of the country, Vikum came across traditional weavers of hana mats and learned about the history, cultural significance, the materials and processes involved in weaving the mats. After sharing his findings with Nadishan, both were in no doubt of the immense potential this 300 year old handwoven technique potential for making fashion accessories.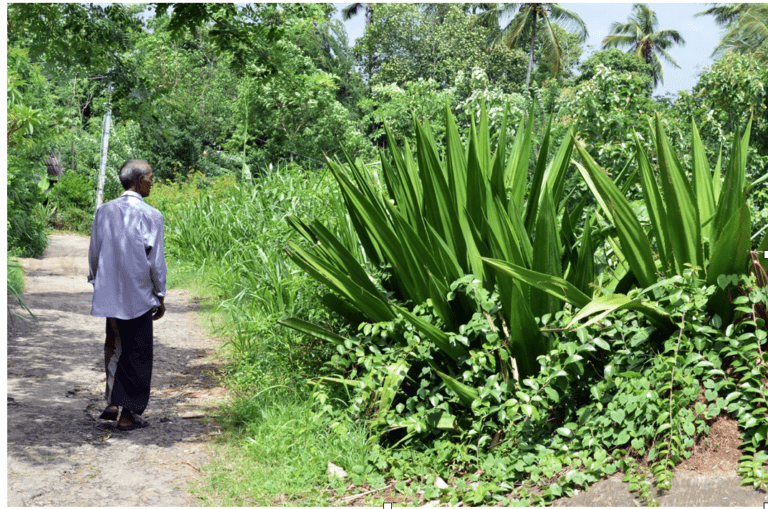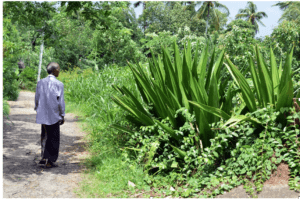 Shortly after embarking on their venture, Vikum and Nadishan discovered that the Sanskrit name of the plant is "Kantala". Given Sanskrit was a language used centuries ago in Sri Lanka and the significance of the material in their work, naming the brand "Kantala" was the obvious choice.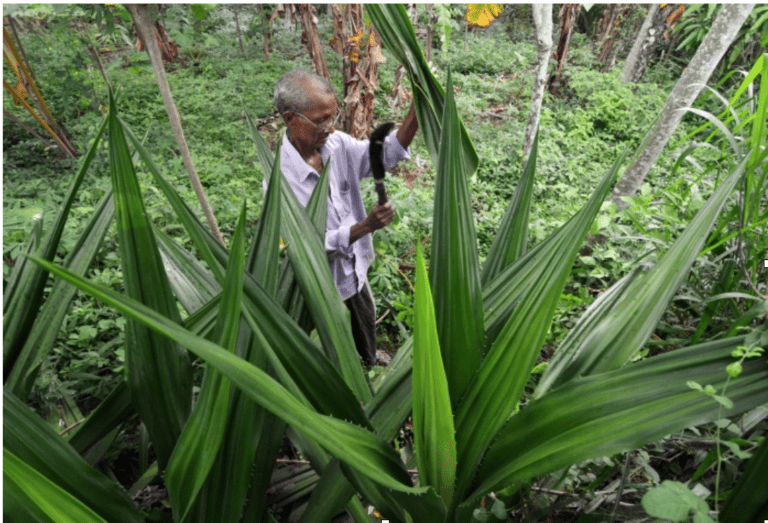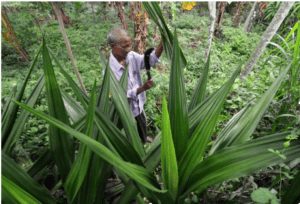 The raw materials
As an eco-friendly brand, Kantala is focussed on using raw materials that aren't harmful to the environment. The key material of in all their products is the natural fibre which is sourced from the "hana" plant (Agave cantala). It is an evergreen tropical plant with thick, long prickly leaves which grow in a rosette.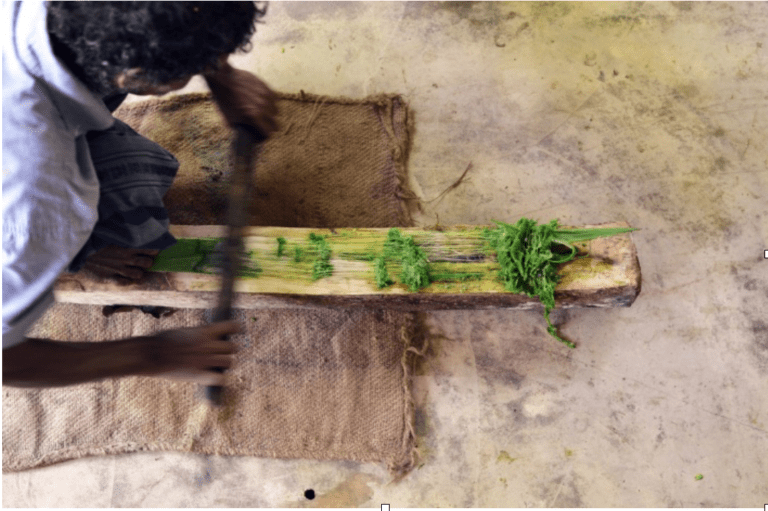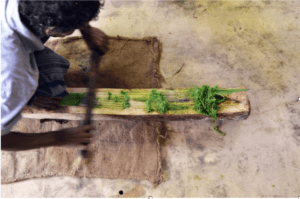 In addition to using natural fibers sourced from re-growing plants, Kantala uses natural or reactive dyes which carry both the Oeko Tex Standard 100 and ISO certifications. Handloom and elephant dung paper are purchased from Fair Trade guaranteed suppliers and upcycled materials such as polished coconut shells are also used. Kantala will soon be introducing vegan products which have been awarded the PETA Approved Vegan certification.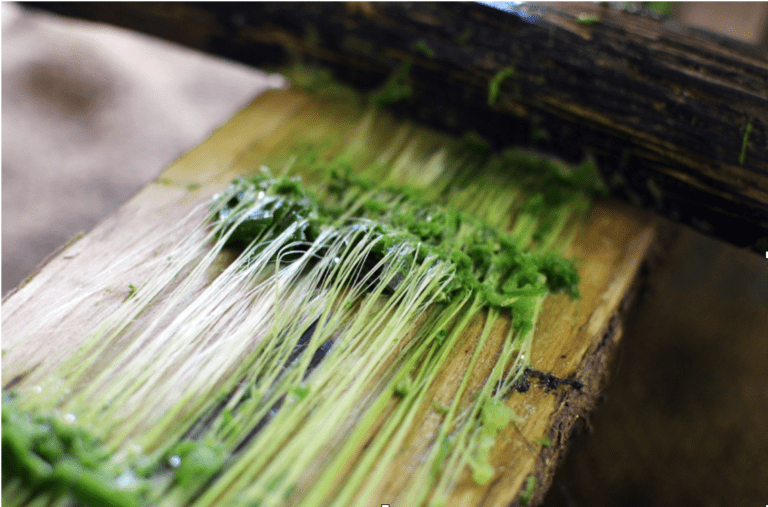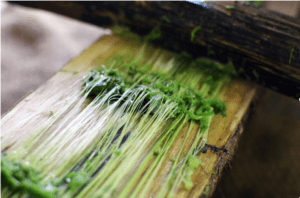 With the emphasis on ethical and sustainable sourcing, Kantala plans to grow their hana plants, making the process of harvesting more streamlined and geared towards meeting our business requirements. The maturity of the harvested leaves impact the colour of the natural fibre as well as its ability to absorb colours when dyed. At present, it has been a challenge to make the artisans be more selective when harvesting the leaves and having their own plantation will help address this issue.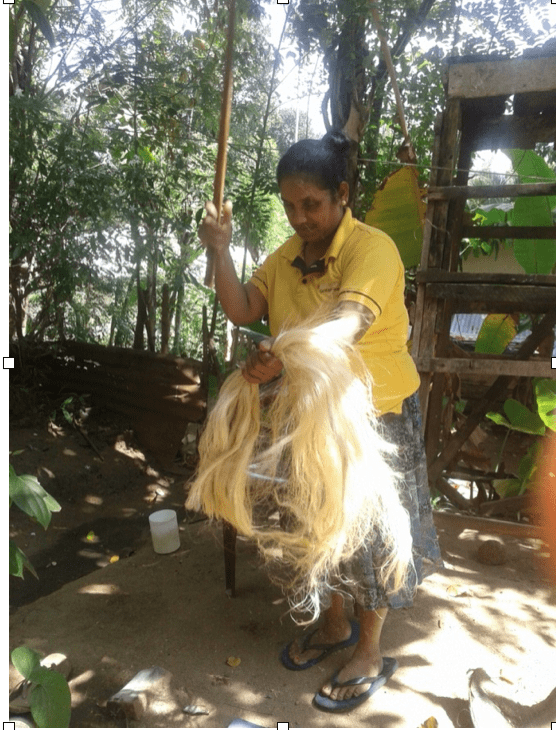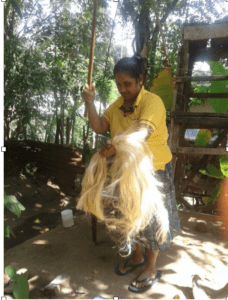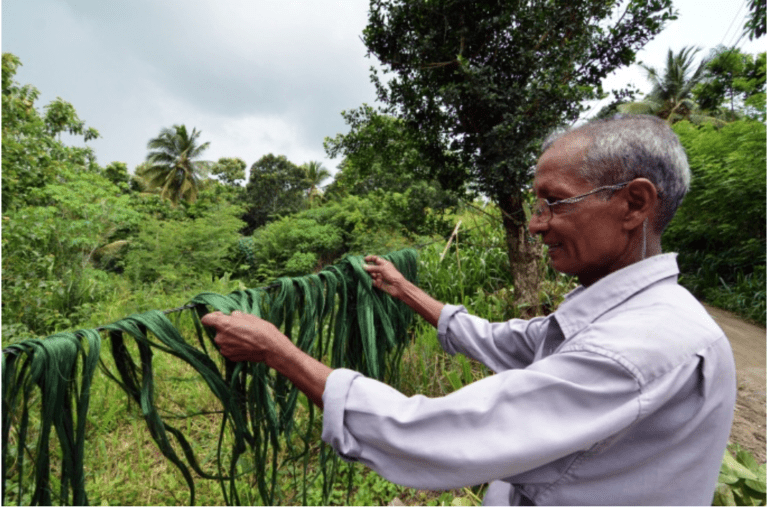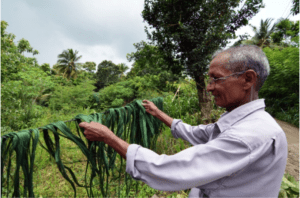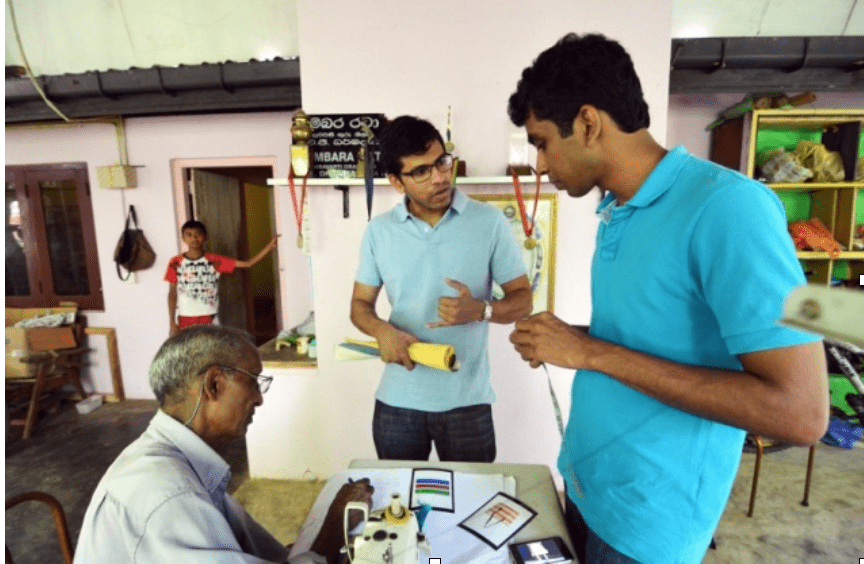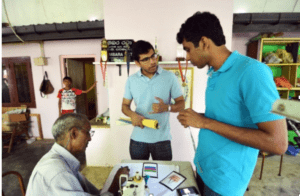 The Business
Not keen on vertical integration, which erases the profits earned by others in the supply chain, all of Kantala's production activities are subcontracted. Leveraging their strengths in understanding the market, design and delivering the product to the market, has allowed Vikum and Nadishan to create opportunities for others along the supply chain and for their work they receive a fair price which is helping them to both sustain and expand their livelihoods.
There are plans to enter into a profit sharing scheme whereby the traditional weavers will also receive part of the profits Kantala generates. The team is currently laying the groundwork for this and the hope is to launch the first phase of this process during Fashion Revolution Week 2017.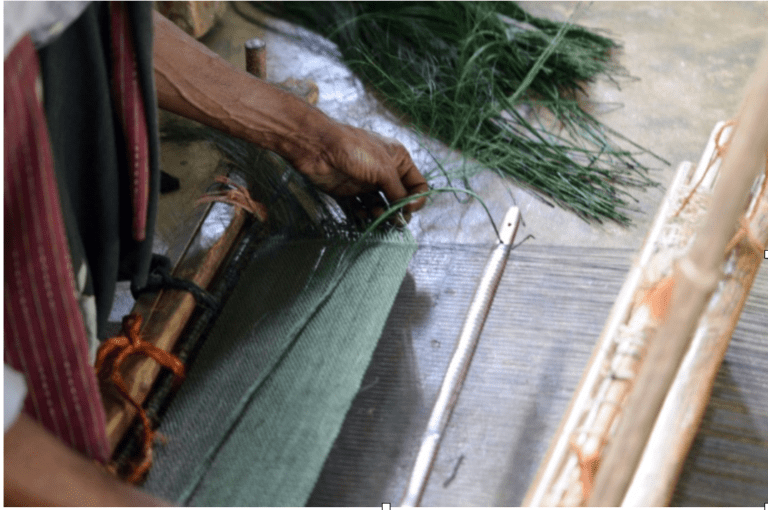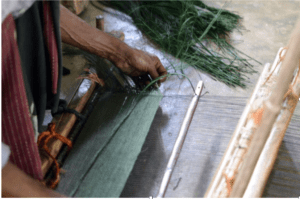 About 30% of the weavers engaged with Kantala are women. As the work is subcontracted, the women have the opportunity to work from home allowing them to manage their family commitments with work more conveniently than having to report to an office or factory. Kantala also partners with Fair Trade organizations and currently, their handloom supplier is a Fair Trade certified organization.
While Kantala doesn't provide technical training to their partners, they do share knowledge and information on what's happening in the global market, information on new materials, production techniques etc. They recently introduced reactive dyes to the artisans who weave the hana mats and are also in the process of introducing a hana cleaning machine which will allow the weavers to spend more time on the high value add activity of weaving as opposed to the low value add activity of cleaning hana leaves.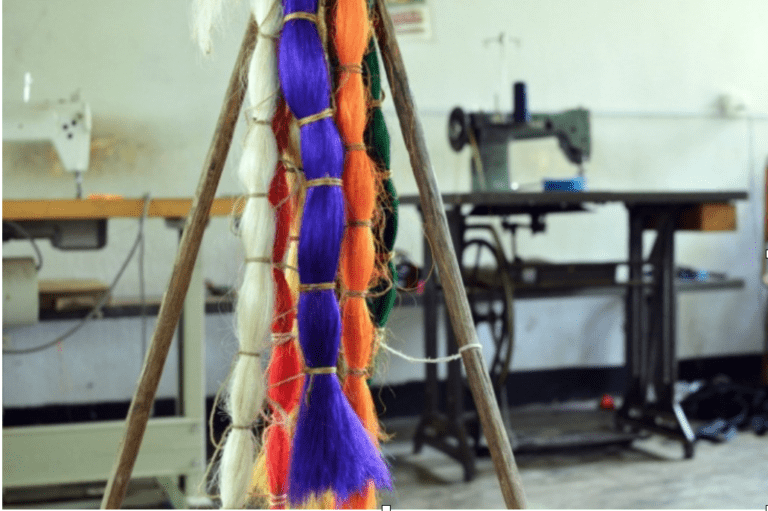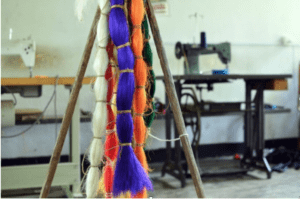 While Kantala currently doesn't have their own retail store, they do sell their products in boutique fashion stores throughout Sri Lanka. Kantala also participates curated fashion markets in Colombo. E-commerce will continues to play a crucial role in their growth strategy and in the coming months Kantala to launch its e-commerce shop this March.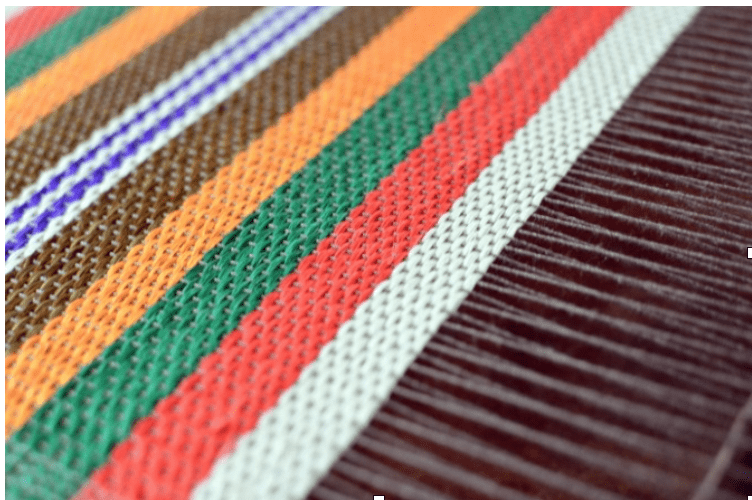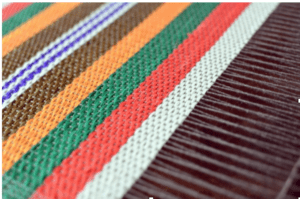 Stay tuned for part-two where we delve further into the Kantala brand and catch a glimpse of the products on offer.
For more information about Kantala visit: https://www.kantalabrands.com/