When Kathleen and her husband took the decision to move to Paris with their 3 kids, it was the start of her journey towards more consciousness. Desiring to be an agent of change, Kathleen sought out networks and communities that allow her to be a changemaker, in both her personal and her professional life.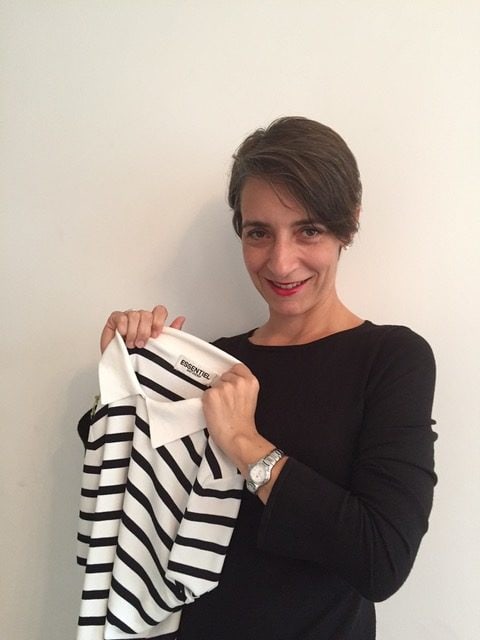 Although she is conscious about food, waste and energy consumption, the fashion industry is her favorite topic. The Rana Plaza collapse in 2013 was the eye opener. As a strong human rights (and gender equality in particular) advocate, fashion is for her a way to support the women that are working in the garment industry.

For friends or people who come to her to find out more about this, she  eagerly refers to The True Cost-movie. "This movie is a great guide for getting to know how our clothes are made and who is making them", shared Kathleen.

Growing up in Belgium and having lived through the rise of the shopping malls, Kathleen reflected that she was "never much of a shopper", but when the family moved to Singapore, she noted how consumerism and the shopping mall culture is ever present in this city state.

"As I looked around, all I saw was shopping mall after shopping mall, with the same brands in almost every mall."  Being aware of the effect large clothing factories have on the lives of their employees, the communities within which they are housed and the broader environment, Kathleen was looking to engage in conversations that addressed these issues and stumbled across Fashion Revolution Singapore. What intrigued her about the movement, was co-founder Carrie Somers' belief that in order to make change in the sector, one has to engage with the big brands like H&M, for example, and include them in the conversation. "That really resonated with me." shared Kathleen. "She understands the complexities of the fashion industry and that the issues aren't black and white."  While Kathleen does like to support the sustainable fashion movement through her purchases, she is also realistic about the challenges those brands face, be it over the price point or the cost of having such products widely available.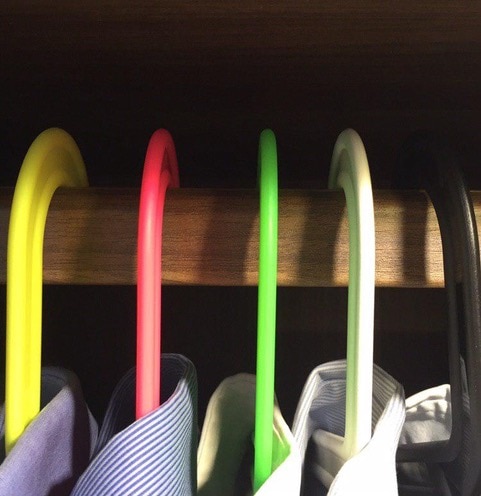 The hidden face of fashion and how we can all help to change it, is something she often refers to in conversations with friends and people she meets. Most of them understand the issue but do not know how they can help to change. As a practical thinker, she uses the obvious facts and figures but she prefers to share "real life" tips that are easy to implement and do have a positive impact:

Try to avoid polyester and look for natural fibers, if they carry an ecologically certified label… that's even better!
Limit the number of buys. Did you know that you use only 1/3rd of your wardrobe. Think about all the fun things you can do with 2/3rd of your current clothing budget!
Count the number of hangers in your wardrobe and avoid folding clothes and stacking them. Stacks of clothing do not give the necessary overview and after a while create a hidden pile in the back of your wardrobe.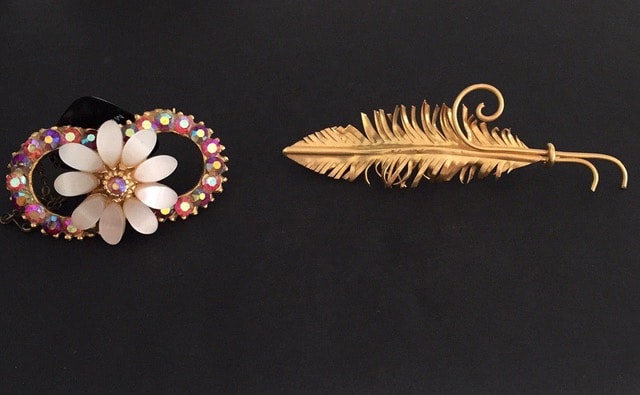 Kathleen is a big fan of costume jewelry. "It is fun to upgrade your classics, and brooches in particular are often a great conversation starter", she shared. Browsing vintage shops to find costume jewelry with a story is part of her routine whenever she goes abroad!