Showcasing the individuals who make up the artisan industry.
Moyna* has husband and son who is 3 years old. Her husband works and earns 300 Taka per day by which they purchase food. She pays the house rent, cable bill and puts some money in savings. Her husband says he is contributes a lot to the household. She has been working in jewellery making for the past six months and is involved shining, cutting, plating, french knitting, box making of the jewelry objects.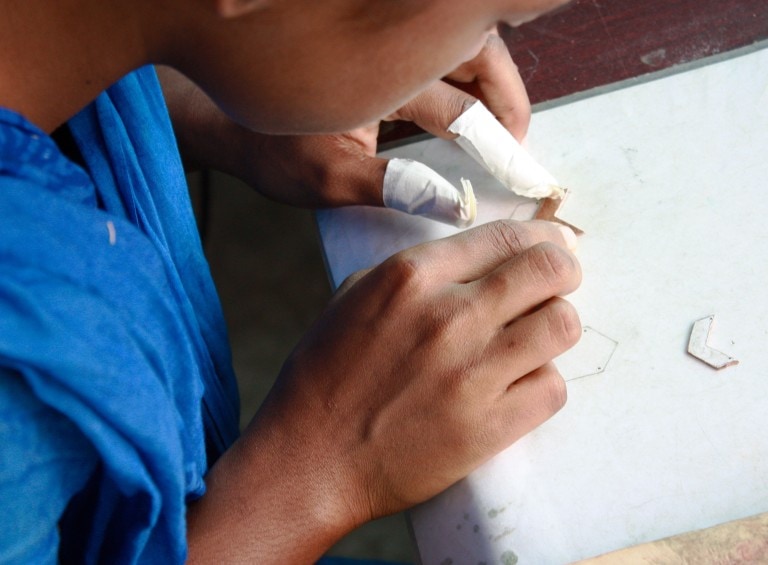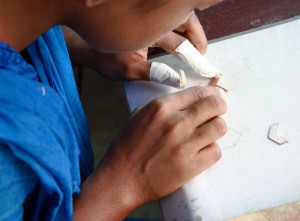 At first Moyna struggled because she couldn't do the metal work perfectly and felt sad when the work was not up to quality standards. Once, she made 12 wreaths and was told they were very good and then she felt really pleased. She realized that if she tries she can learn  to do anything. Moyna originally made blankets but now that she does jewellery, she makes more money. She's grateful to God that she has potential to earn more through making smaller pieces of jewelry. Moyna enjoys her work and has peace and joy now that she has learned to make almost all of Basha's products. (Moyna is referring to the small day rate plus piece rate which Basha provides).
Neighborhood: Moyna used to have small arguments with her neighbors and thought she needed to move to a different place but slowly she built good relationships with her neighbors. They all share with one another. When she was working overtime and got home late, they would help her out and let her access the kitchen first. She has learned from classes at Basha how to reconcile with people after they have a conflict and has learned to keep quiet when someone is upset. This strategy has worked well in her marriage as well.
When she was pregnant her husband left her and she wasn't able to continue her job in the garment industry. An old man brought her to the NGO Children's Uplift Programme (CUP) so that she could get food and other benefits. She was sent to a hospital to give birth and returned to CUP afterward.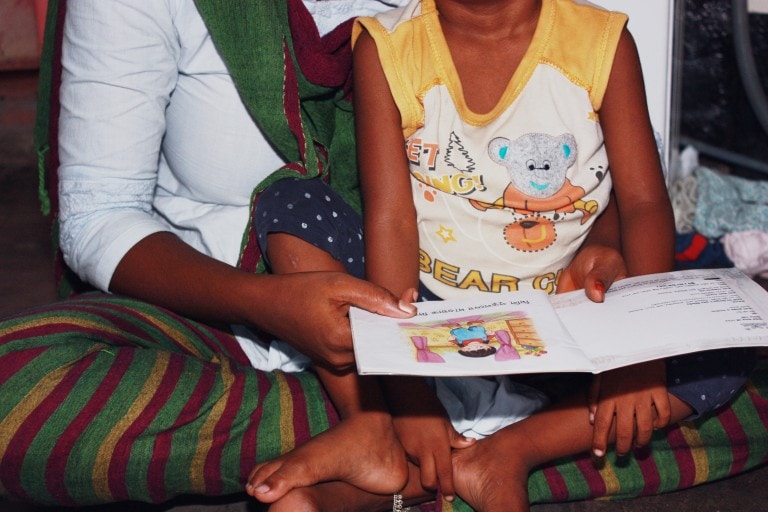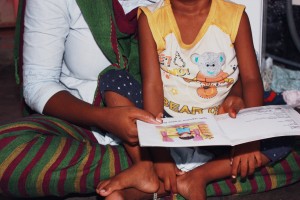 Through CUP, she learned how to sew, box making, and took literacy classes in Bangla. These trainings helped to build her confidence. Having the skills to make boxes gave her confidence that she could learn everything else even though it was new. Moyna then went on to get a job at Basha and learned how to make their products. At first, she didn't know how to mingle with people but in classes she was forced to join in activities. She got prizes for winning some activities which made her eager to participate.
"If I learn even one small thing, it helps me develop my skills."
Moyna had worked in garment industry as dryer girl for 6 months. Then she got a job in a sweater factory where she was a mending operator for one year. Moyna then went on to work as a sales girl at a local market for 2-3 months until she couldn't work due to her pregnancy. During her earlier work experiences, Moyna didn't get an opportunity to study and felt sad that there was no one to talk to. "It was only about work… you do this job, and I'll give you money."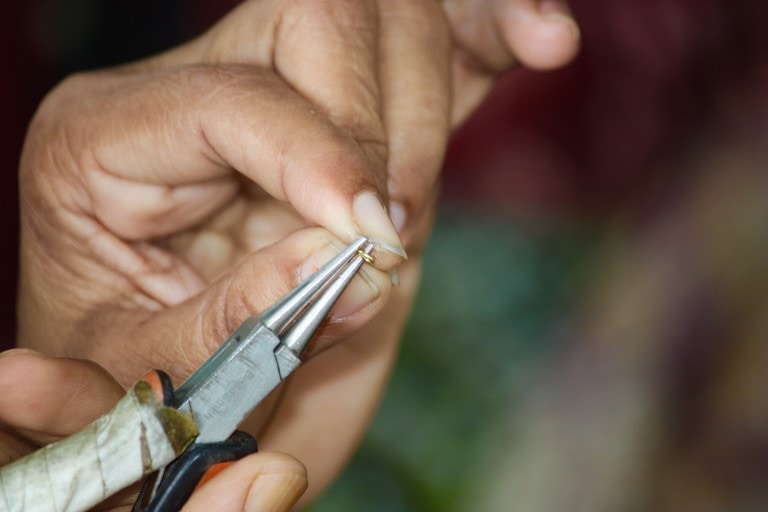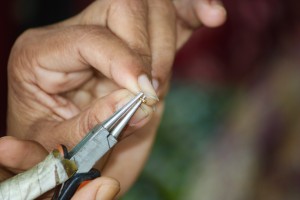 In the past she often worked long hours and now she has a set amount of hours so she can go home and do household chores and spend time with her family. At Basha Moyna has the opportunity to share her experiences with others at the monthly meetings and on-going skills development classes. The classes have been helpful in two ways: 1) she is paid to attend the classes, so there is no loss of income and; 2) the lessons she is learning help her develop her relationships with her family and neighbors. She feels at  home at Basha and even comes when she is sick because she likes to be at the office.
Previously her husband didn't value her because she wasn't earning or contributing to the family. Now she earns well and her husband values her. She has a bank account and puts money aside every month. Moyna is not as worried about her future as she knows she is providing for her family and is able to save too. Her behaviour and attitude has changed too. Moyna now keeps quiet when she is angry and doesn't lash out and she's quiet her husband realizes he has made a mistake. Their son now receives love from both of them whereas before they fought a lot and her son felt like he was in the middle.
She knows the work we are doing at Basha is valuable because we are selling all the products we make. If we couldn't sell them, she would know it had no value.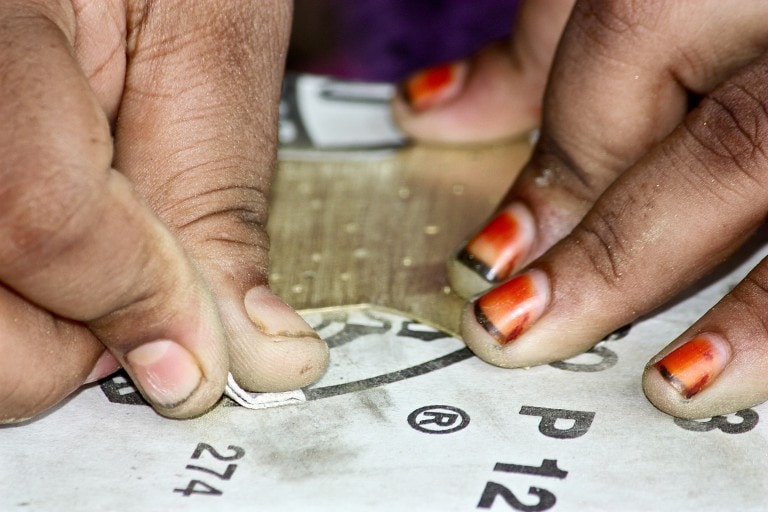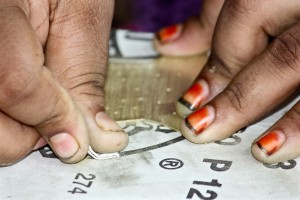 When she hears that an item has been received by our customers, Moyna feels very worthwhile. Her neighbors tell her that she is working in a good office and she feels proud of it. She feels part of the mission because her products also contribute to the operations of the office.
Moyna feels that she is now successful as her salary continues to increase. Her son is also well cared for at the Basha office and he is diligent in his studies which makes her happy. Moyna herself couldn't read or write and so now that she is literate, she feels successful in life.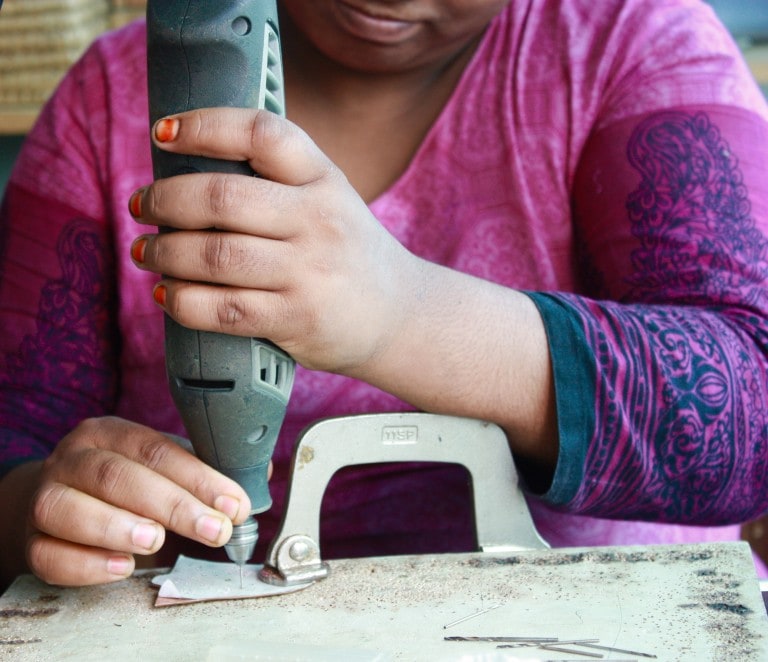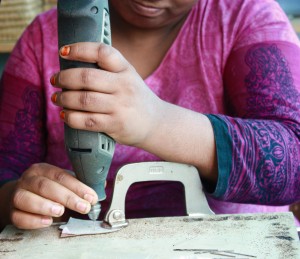 Initially, Moyna thought that making jewellery was a job only for men, as they they use drills and saws and it seemed liked hard work. She thought, "how can I earn a living doing men's work." Her colleagues tried to intimidate her saying she wouldn't be able to succeed and make any money but she discovered that they were being lazy and she just needed to try.
In the coming year, Moyna's goals are to implement all the lessons she learns at Basha to improve her life. She doesn't want to be scared and wants to have courage. She knows if she can't do something new the first time, she only has to continue to try.