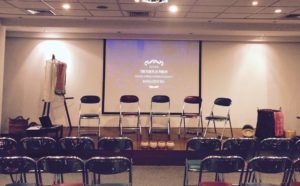 In our inaugural session, we teamed up with the Fiber Resource Center, Dhaka and Fashion Revolution Bangladesh, the to convene social businesses, producer groups and consumers involved in the artisan made sector in Bangladesh.
Panelists included: Shah Abdus Salam, Founder and Executive Director at Development Wheel (DEW); Hema Helal, Founder at the Sneha Foundation; Nawshin Khair, Creative Director at Aranya and country coordinator and member of the global advisory board for Fashion Revolution, Bangladesh; Ummaima Jahan Dawood, Director at The Fiber Resource Center, Dhaka and; producers from DEW, The Fiber Resource Center, Hems & Hues and Ankur Handicrafts.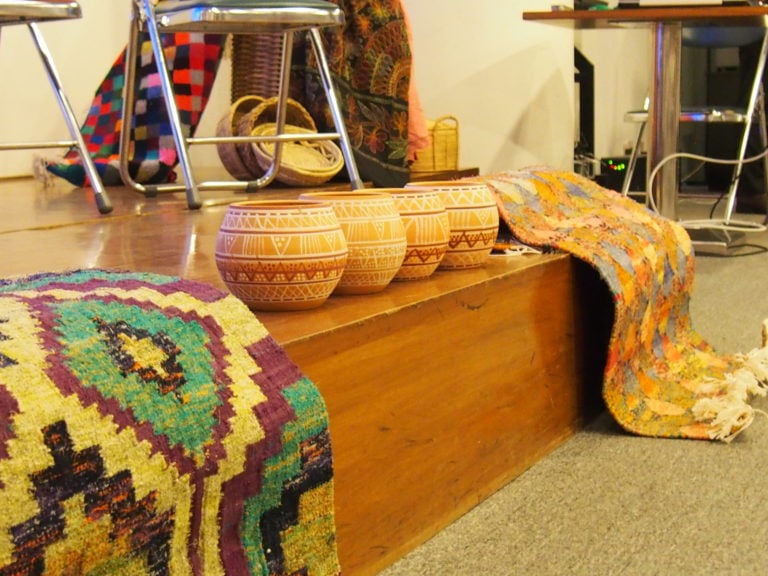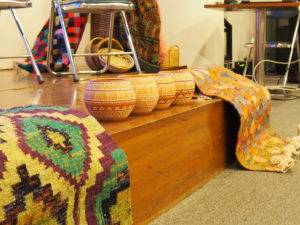 Testimonies
"As a fashion design student, the Forum was an educational experience and provided a me with inspiration too.
The organizations represented had a lot of their products on display and I learned about the ways in which the carpets were woven, different techniques of nakshi kanta and the different uses of bamboo. Those techniques were cool! The products were amazing and sustainable. We also talked about fair payment for the producers and how this impacts their livelihoods.
I also got to speak with some of the producers, most of whom are women and some were victims of the Rana Plaza disaster, some with physical disabilities and others from rural parts of the country.
I have learned that nothing is impossible if we put our heart and minds to it. The producers perseverance will encourage me in every step of my life."
-Ajijur Rahaman Raihan (fashion design student)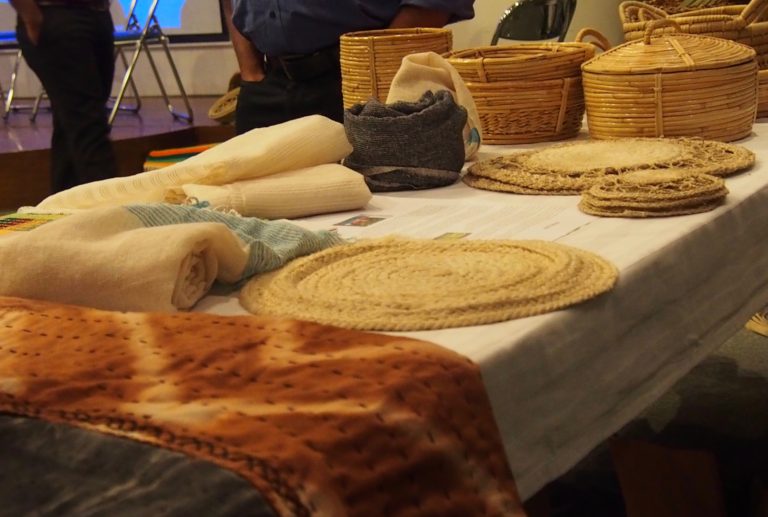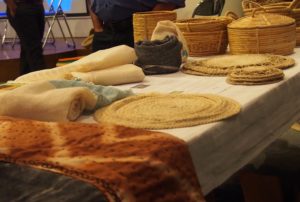 "I really enjoyed the Fair Play Forum last year in Bangladesh. There are certain groups of artisans you see regularly but through this venue we were able to connect with some new artisans and to see some new products on the market which was interesting.
There is so much we can learn from each other. In Bangladesh, there are a number of older, well-established businesses that have a lot to teach newer business. Newer businesses also may be more in tune with the current market, social media, and have some newer energy so they have a lot to offer as well. So the more we can share with one another, support one another, encourage one another, the better we can all do. I also find my retailers appreciate when I can introduce them to other artisan groups producing products they are looking for.
I appreciate the contacts and exposure I gained through Fair Play Forum and I'd encourage anyone to participate in similar events in your community."
-Robin Seyfert (Managing Director and Founder, Basha Boutique)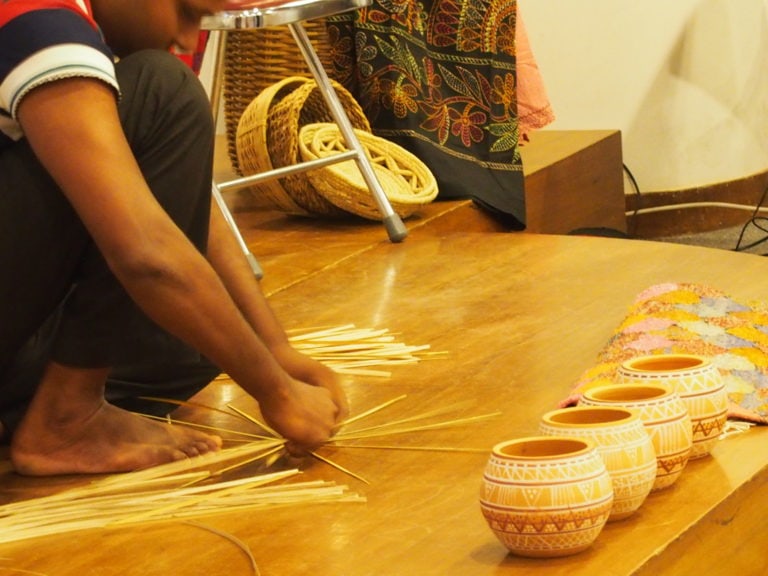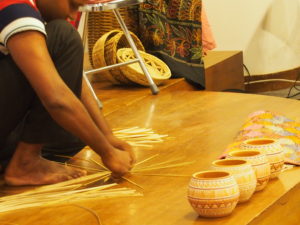 "I gained a lot of experience from the Forum. Not only did I get to showcase our products but I got to too see products from other organizations as well. I was able to share my own story as well as the stories of the other disabled women that make our products. Sharing these stories and hearing the audience's responses and interest was of encouragement tome.
I also had the opportunity to meet with people with whom I would like to network and collaborate in the future."
-Shafaly Akhtar (Ankur Handicrafts)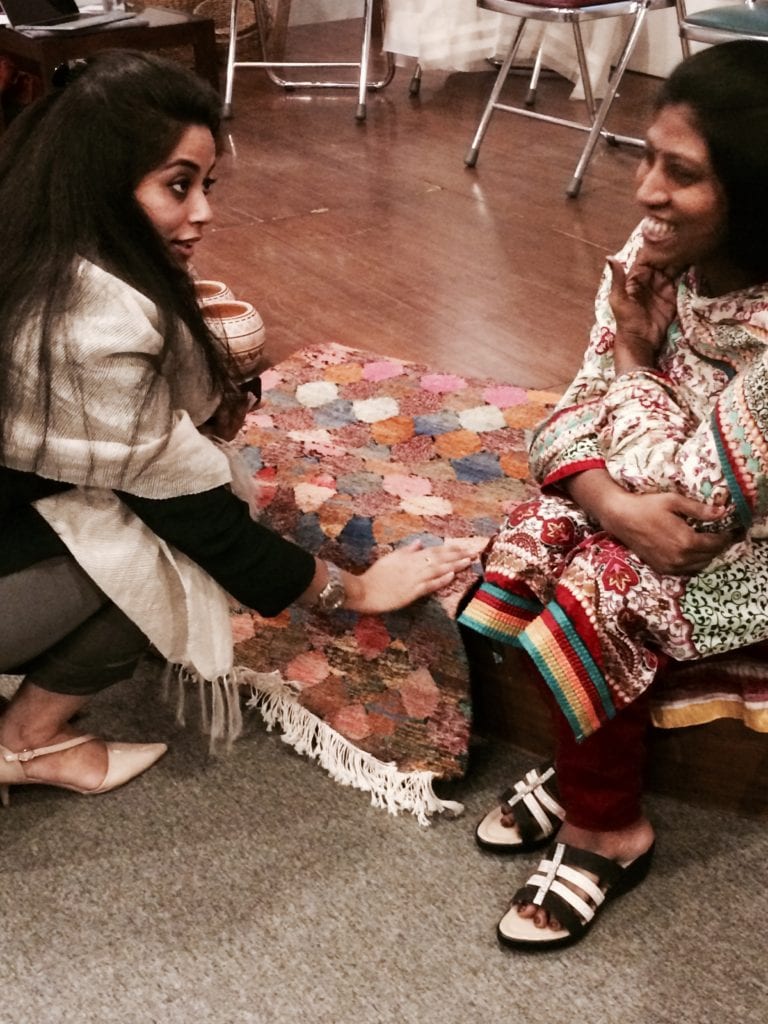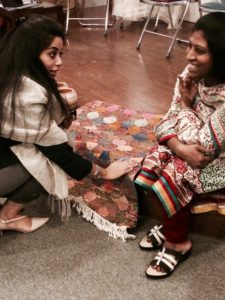 "The forum provided a good platform for networking, which is crucial for businesses in general. However, given that this sector is still fairly new in Bangladesh, as traditionally the focus has been selling to the international market, the exchange of information, ideas, contacts aren't quite large spread!
As for new networks being opened, it has definitely been an eye opener! I learned from other organizations that were previously unknown to me, about resources they use, the people they employ and their market base. It was interesting to hear about some of the challenges we share working in this sector. This has opened the door to potential collaborations in the future."
-Ummaima Dawood