Our "What's in Your Closet" feature is back! This time around we asked producers from some of our favourite brands, to share with us what's in their closet and what items they hold dear. While some chose items in their closets, other chose work tools or other items that hold special meaning for them.

We are honoured to share their stories with you here.

Kalai: Production Staff at People Kraft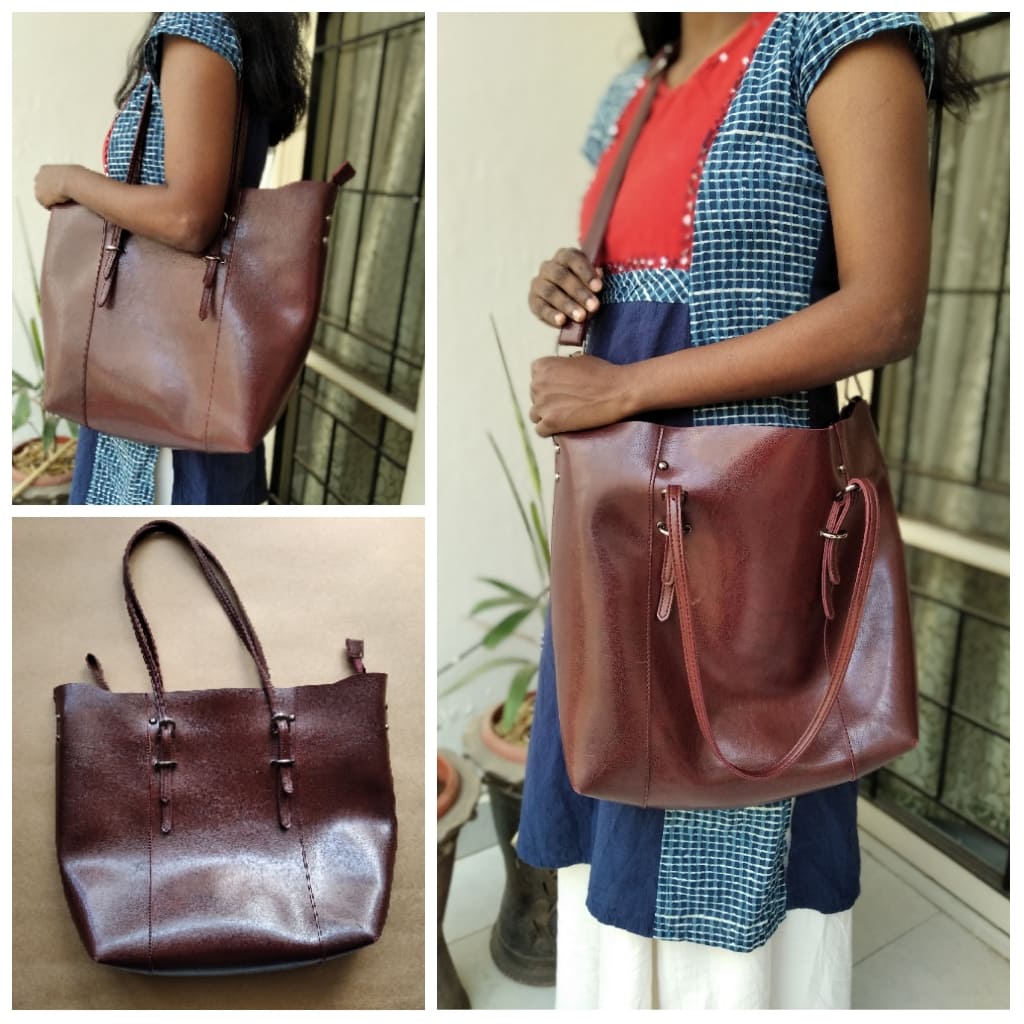 The Tote Bag. Given to Monica as a gift from her older brother Dinesh when he visited the States, it's precious, useful and close to her heart. He is her only brother and takes care of the household what with her father having passed away many years ago. Her brother is a father-figure to her and so this naturally has become a very dear item to Kalai. She uses it everyday and has become her work bag. It's literally the only proper bag she's owned that holds enough and looks neat. She loves it!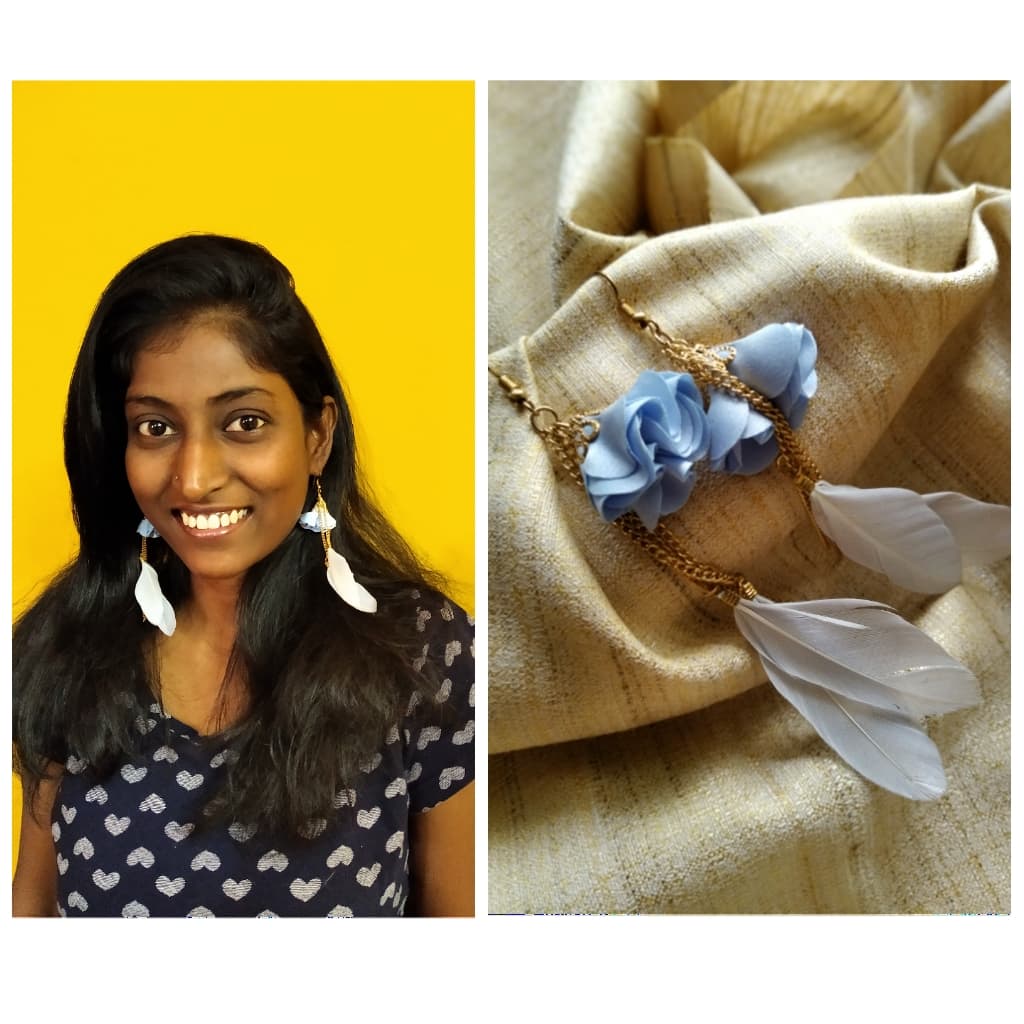 Boho Feather Earrings. Again, a present, this time given to her by her employer and friend Asha, it's different from everything else she owns currently. She loves the easy-breezy look of it and how it makes her feel fashionable. Kalai loves trendy clothes and accessories so her employer makes sure to bring back a little something from every place she goes to. Kalai keeps these safe and enjoys opportunities to dress up and feel good about herself. Small additions here and there make a big difference, she says! She has a keen eye for fashion and loves her accessories.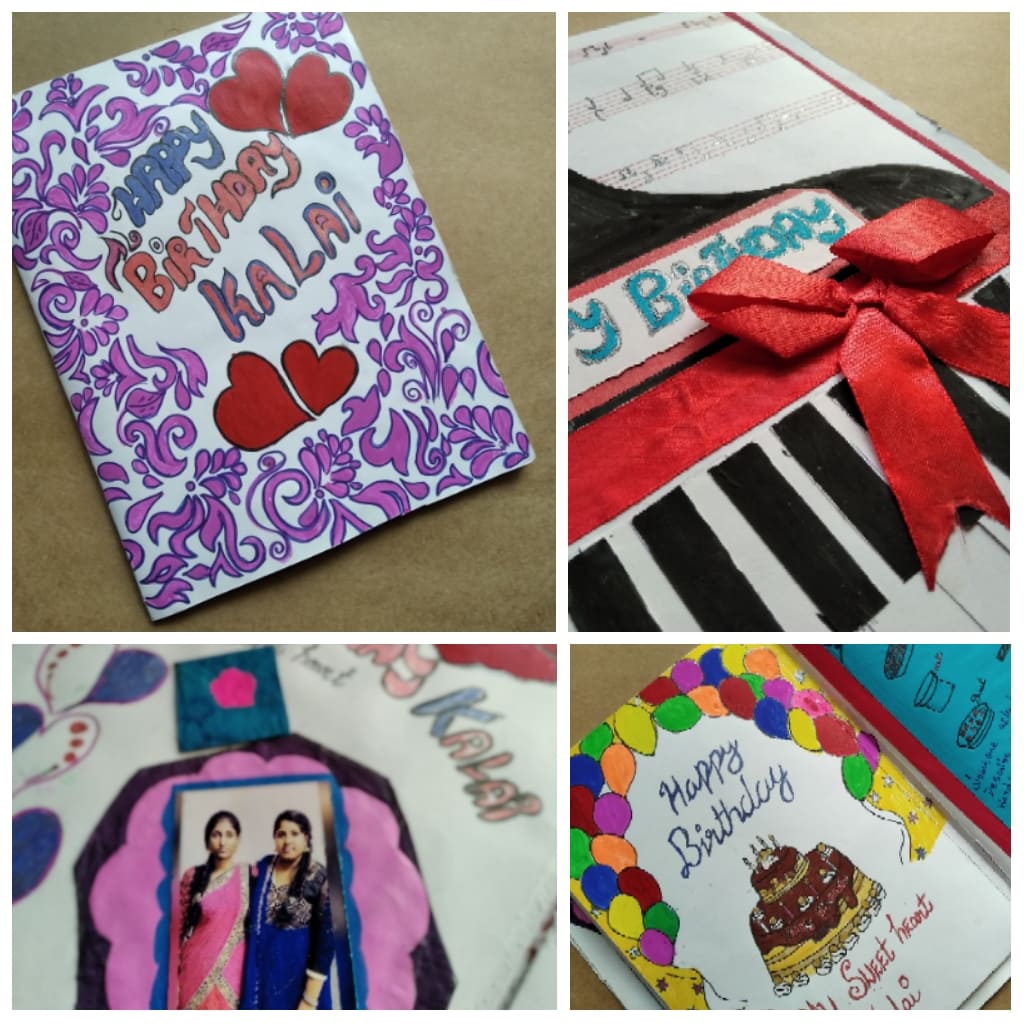 Handmade Birthday Card. This was given to her by her best friend and colleague Monica, who painstakingly and artistically created this card and gave it to her as a surprise in 2018. It's more like a compilation of all of Kalai's favourite things and she holds this very dear to her heart. The fact that somebody in today's day and age would sit and make something like this over a span of several days just to make her smile is very endearing and so is invaluable to Kalai.
Lizzy Taitus: Quality Controller at Secret Projects India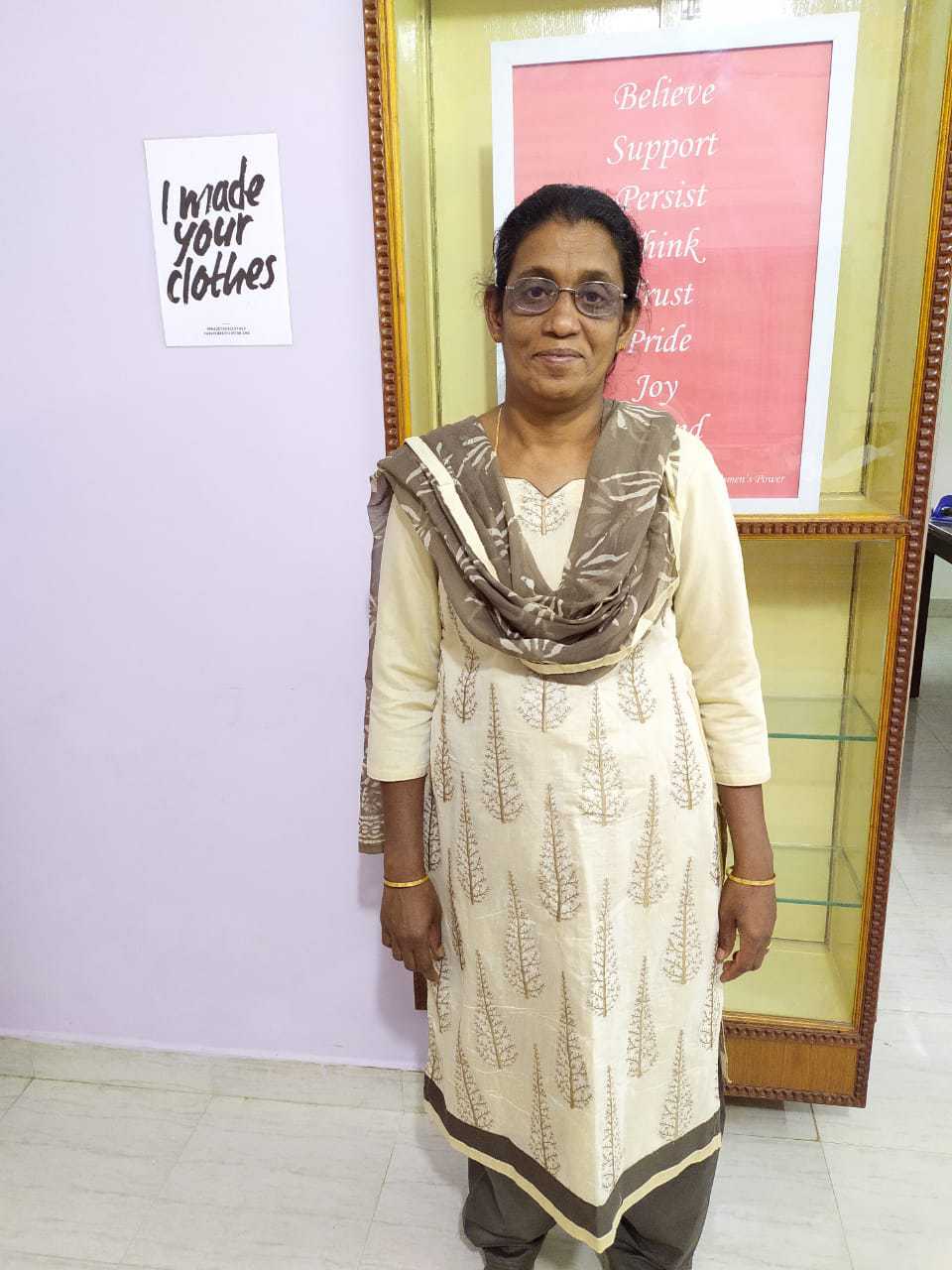 Cotton Saree. "I have always been in love with cotton sarees. Everytime when I go back to Kerala, I purchase a cotton saree, especially one with an Indian print from my favourite store,  Balimootil. Last year, I bought one of those cotton sarees for my daughter and gifted it to her as a Christmas present. We both wore our cotton sarees over Christmas and whenever we went to church or any other special occasion. For me, the Indian print cotton saree signifies peace and love."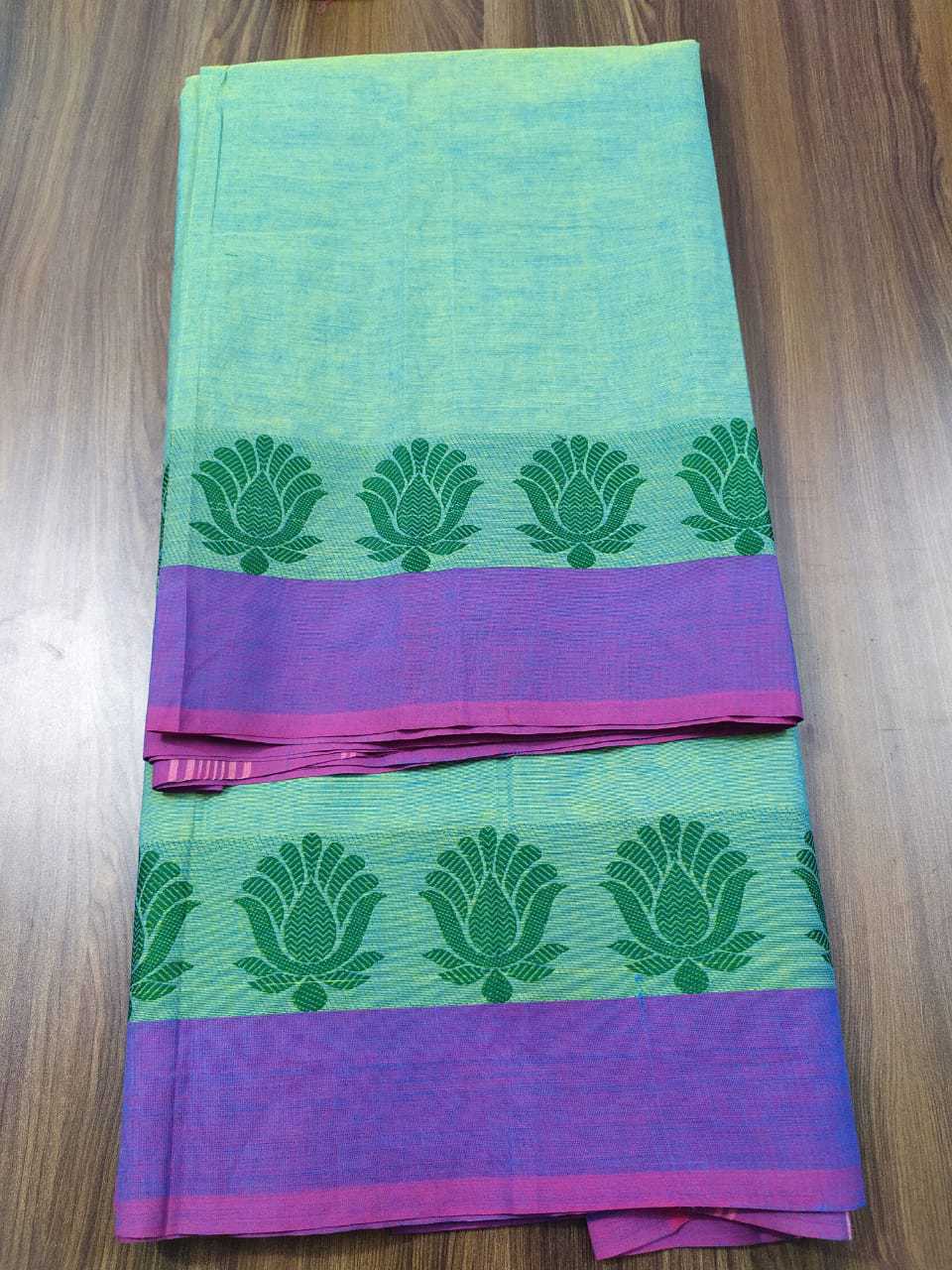 Handbag. This was one of the best surprise gifts I have ever received in my entire life. Right after a church service on Mother's Day, my daughter Maria gave me a box and I asked what was inside. She asked me to open the box, and when I did, there was a bag inside. I was so happy and excited! She gave me a hug and said, 'you are the best mom ever'. Everyday when I go to work I carry this bags and it motivates me to work more confidently.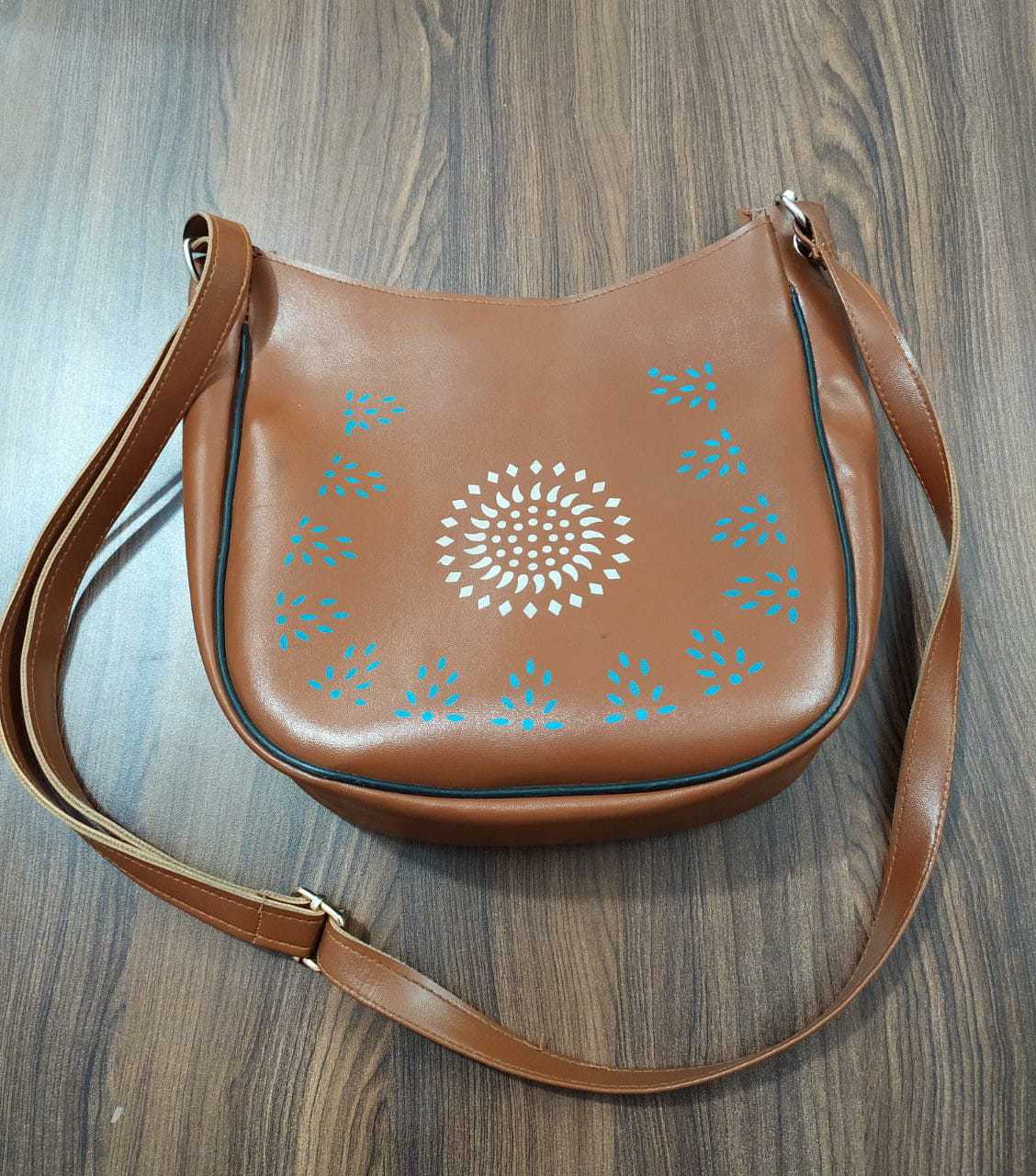 Churidar. On my 48th birthday my colleague Nirmala gave me this churidar as a birthday gift. I really love this one and this one is totally different from everything else that I own. Nirmala is our always motivates me and all the staff. I'm really proud to have such a colleague on our team. When I wear this churidar I feel as though I have just celebrated my birthday.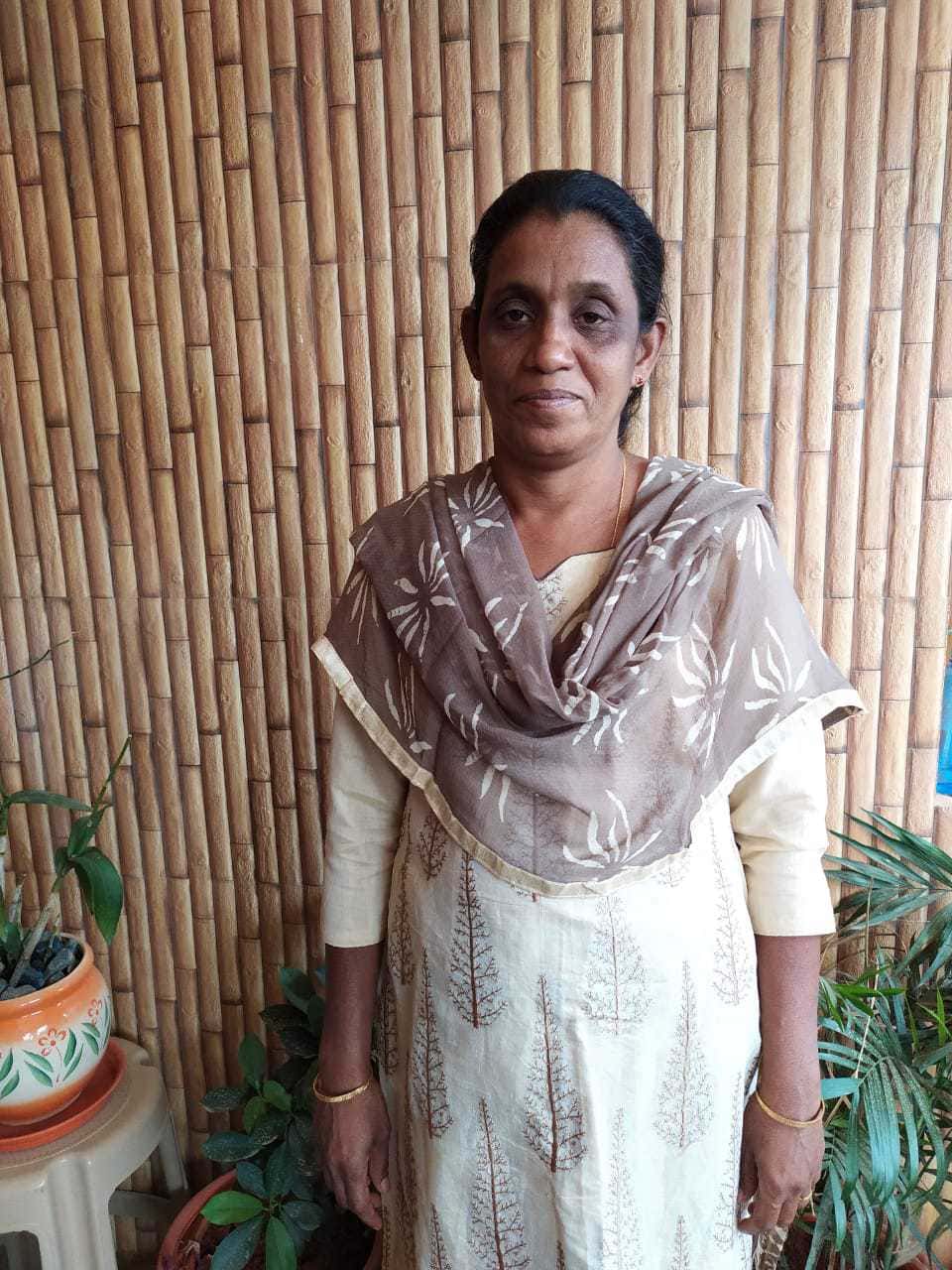 Ms. Houng: Seamstress at Bright Solutions
Sewing Machine. "I have had this sewing machine a long time, before I applied for a job at Bright Solutions. Thanks to this sewing machine, I have a job that is comfortable and suitable for me and I have time to take care of my children and family.  I also learned more skills since I came to the Bright Solutions company. I wish that Bright Solutions would be more developed and continue to work for longer."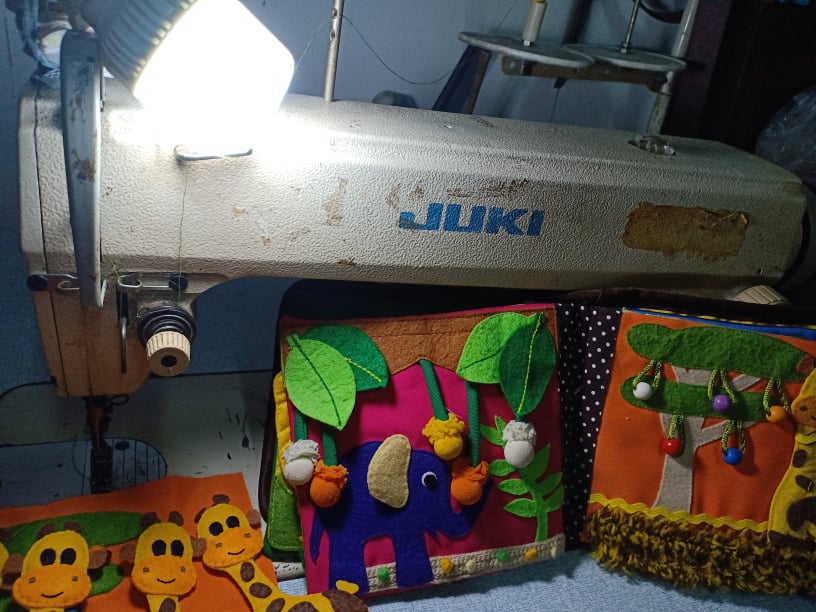 Ms Thuy: Seamstress at Bright Solutions
Scissors. "When I first started working at Bright Solutions, I was allowed to take work home to work from home, but I didn't have any scissors to cut felt pieces. I borrowed some from the manager to take them home to work. When she talked with me, she told me that if I wanted to work from home, I should buy my own scissors. She spoke lightly, but it motivated me to go and buy some. At that time, I had just started work and didn't yet have a salary. It was difficult to buy for 45,000d ($1.90US). At that time, it was not small for me. But I have used them every day from then till now – 6 years. I do a lot of work at home. Each time I remember them and the old manager."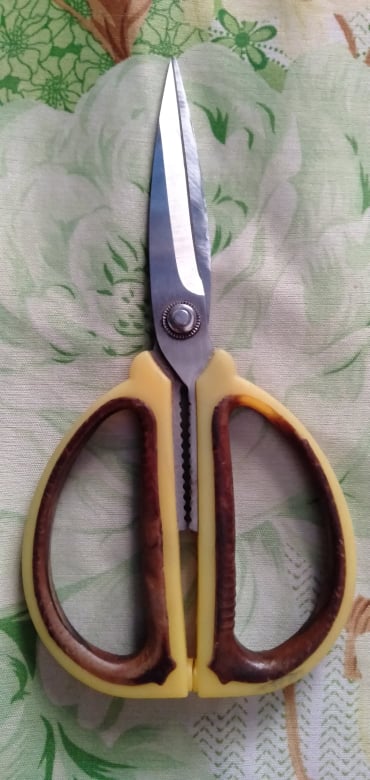 Monica: Production Staff at People Kraft
The first thing to know about Monica is that she isn't attached to clothes, jewellery or bags or what most of us would find in a closet. She makes all of her own clothes and has been doing so for several years now. Monica sews daily wear clothes and she's been sewing for all her 3 sisters at home as well.
Brass Scissors. Most of what's in her closet wouldn't exist with the use of these scissors! It is a present from her dad, Monica's father passed away when she was about 17 years or so and they are a family of 4 girls with their mum. She was extremely close to him and till date her eyes well up when she talks of him or anything to do with him. He had bought her these scissors when she had just started her  training course in sewing. He said she'd need it eventually and she didn't really see the point of big cutting scissors at the time. However, she used this pair when she made her very first outfit on her own and has been using them all through these years of learning and growing. She values, treasures and maintains her scissors diligently and uses it very regularly. It's a reminder of her father and all the wonderful memories she's had with him.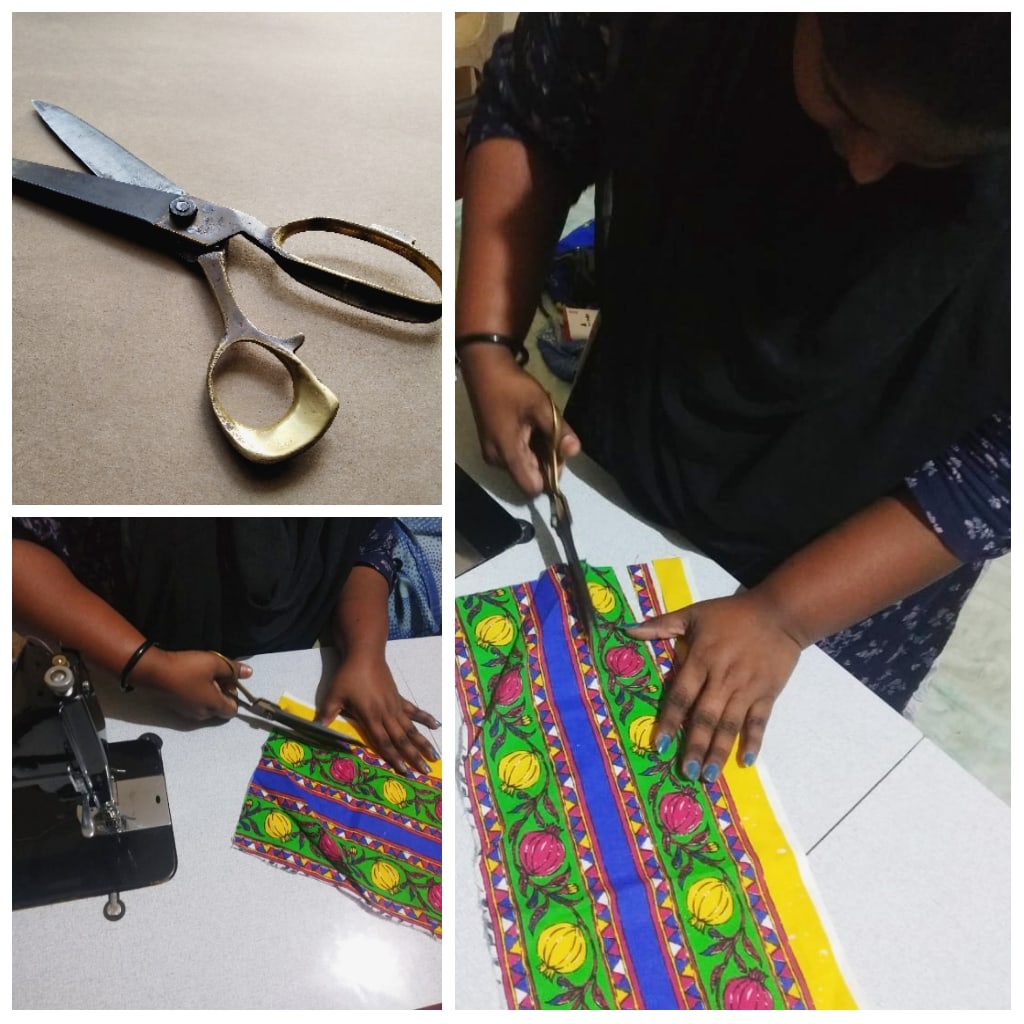 Hand Embroidery File. During her one year of sewing training, Monica learnt a whole bunch of hand embroidery techniques. Very recently, she acquired a file that she uses to keep all these embroidery swatches in place. They take her back to a time when she was still a student and didn't even know how to operate a sewing machine or have much support at home and no formal education. The file is a wonderful presentation of hard work, determination and fortitude. The file she says, is something she is proud of, and keeps her grounded at the same time!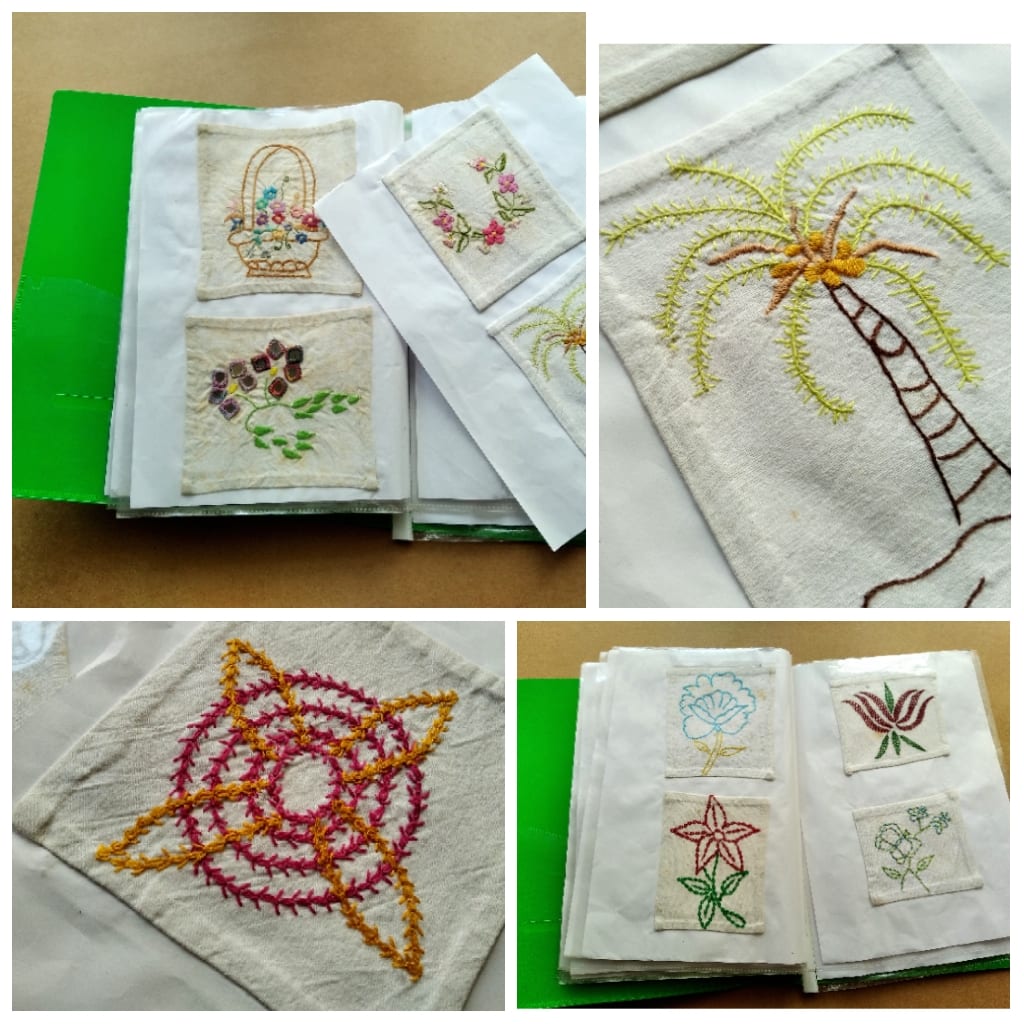 Ms Duyen: Seamstress at Bright Solutions
"I bought this set of pots when I could arrange a loan with CEP the first time after started working with Bright Solutions. I needed new pots because the old ones were broken. The same thing for the washing machine."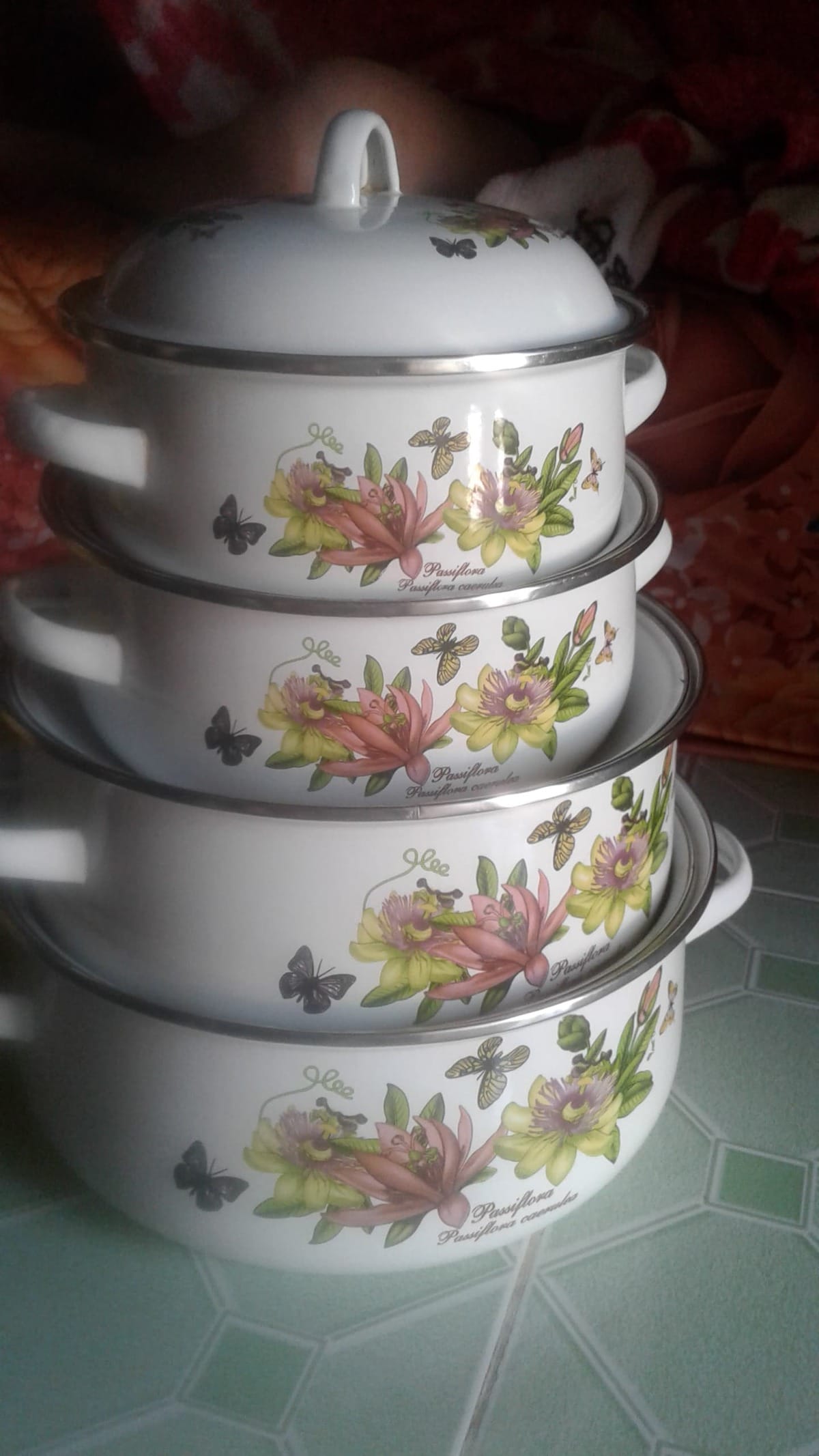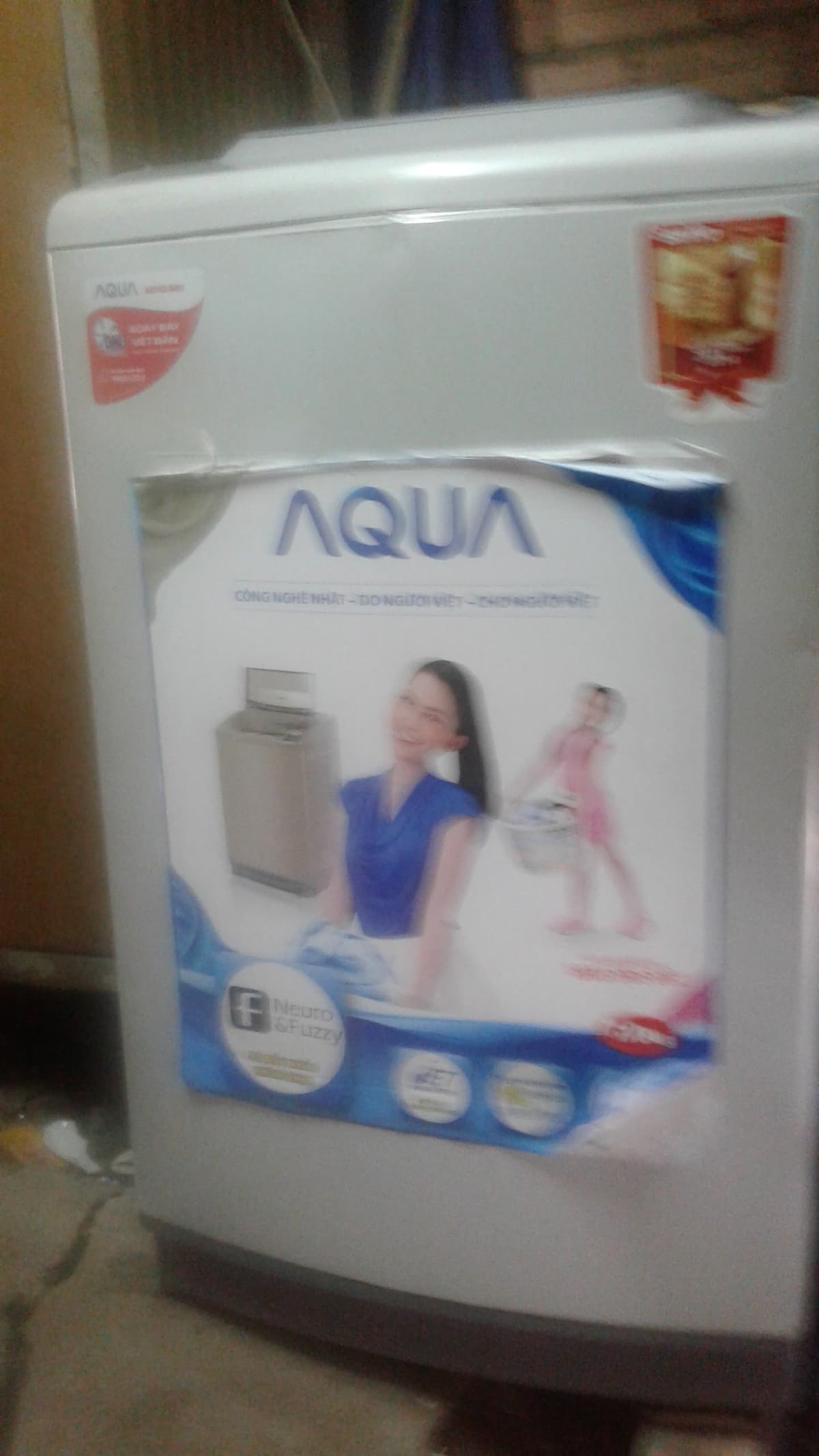 Ms Nga: Seamstress at Bright Solutions
"In the morning of 5th August 2016 I took my child to the local health centre to check for malnutrition. She was very thin. When I was there, I met a young social worker who was working for an NGO in District 8 (Enfants et Developpement). She told me to ask about how to support my family. When I finished listening to Ms Hanh, I immediately asked for their phone number and address. The next day I went to their office and explained about my difficult situation; that I didn't have work. At that time my daughter was 1 year old and my son 10 y.o, in Year 4.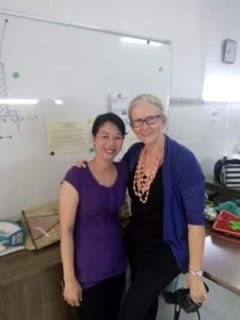 I didn't have money to pay for his studies. Everything. My husband repaired motorbikes, and had to work as motorbike taxi to make extra money. Never enough. My family household had 14 people. I was responsible for everything in the family.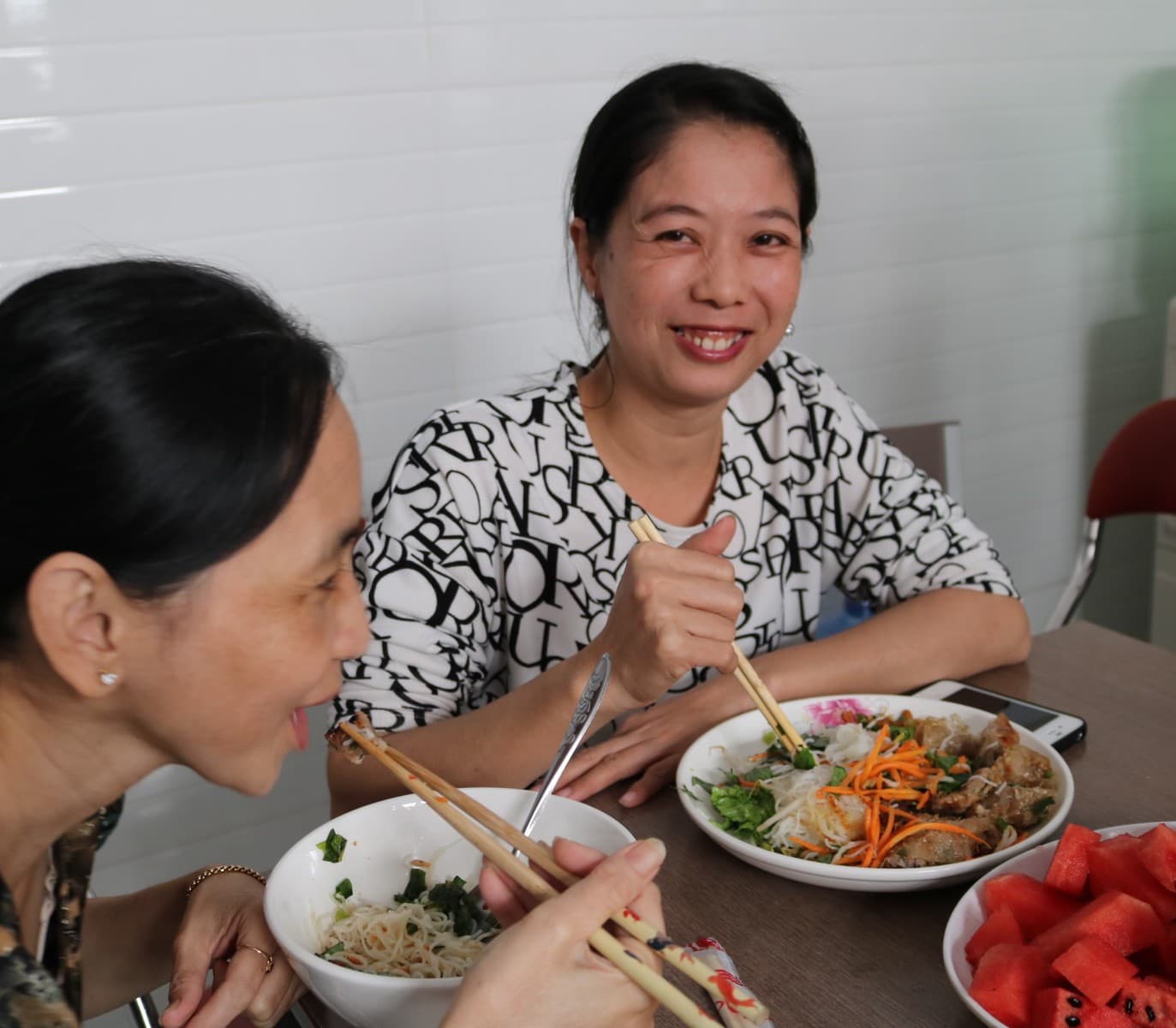 After I met Ms Hanh, she introduced me to Bright Solutions. Thank God Ms Fiona agreed to accept me to work and allowed me to work in the mornings only. I could do my handwork at home so that I could take care of my children and buy all the things my son needed to go to school.
I must never forget how Ms Hanh and this company and its NGO in Australia helped me, because here in the city to have a job like this is not possible. I was very heartbroken in my family. I didn't know who to talk with about my sadness because women's issues. Men's jobs have low wages so I really need and love this work to help.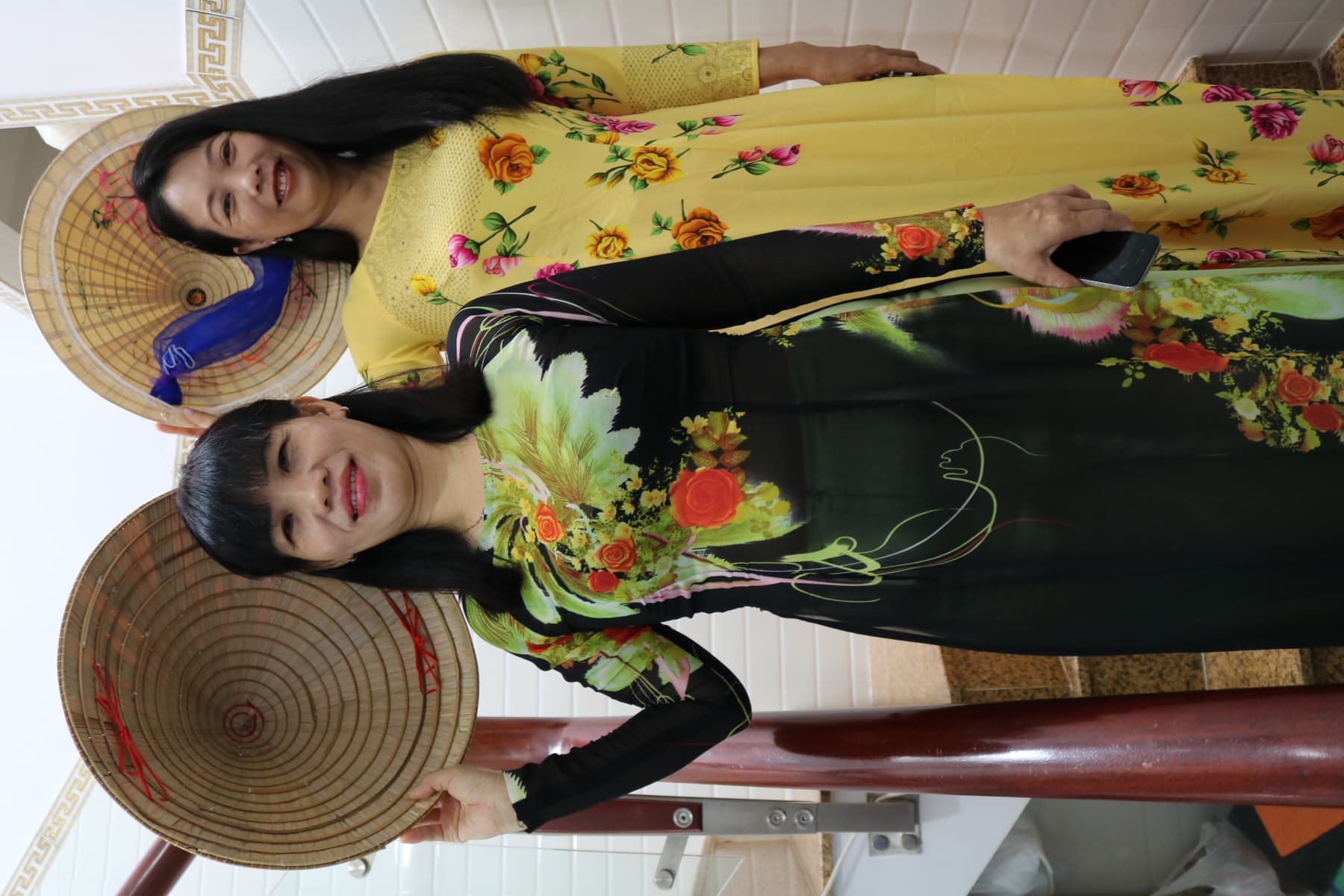 If I can't keep working here, it will be very difficult for me to cope with the difficulties entangled in my family's progress, to have a really good family. I am really impressed and will never forget my director. A full altruistic heart and her care."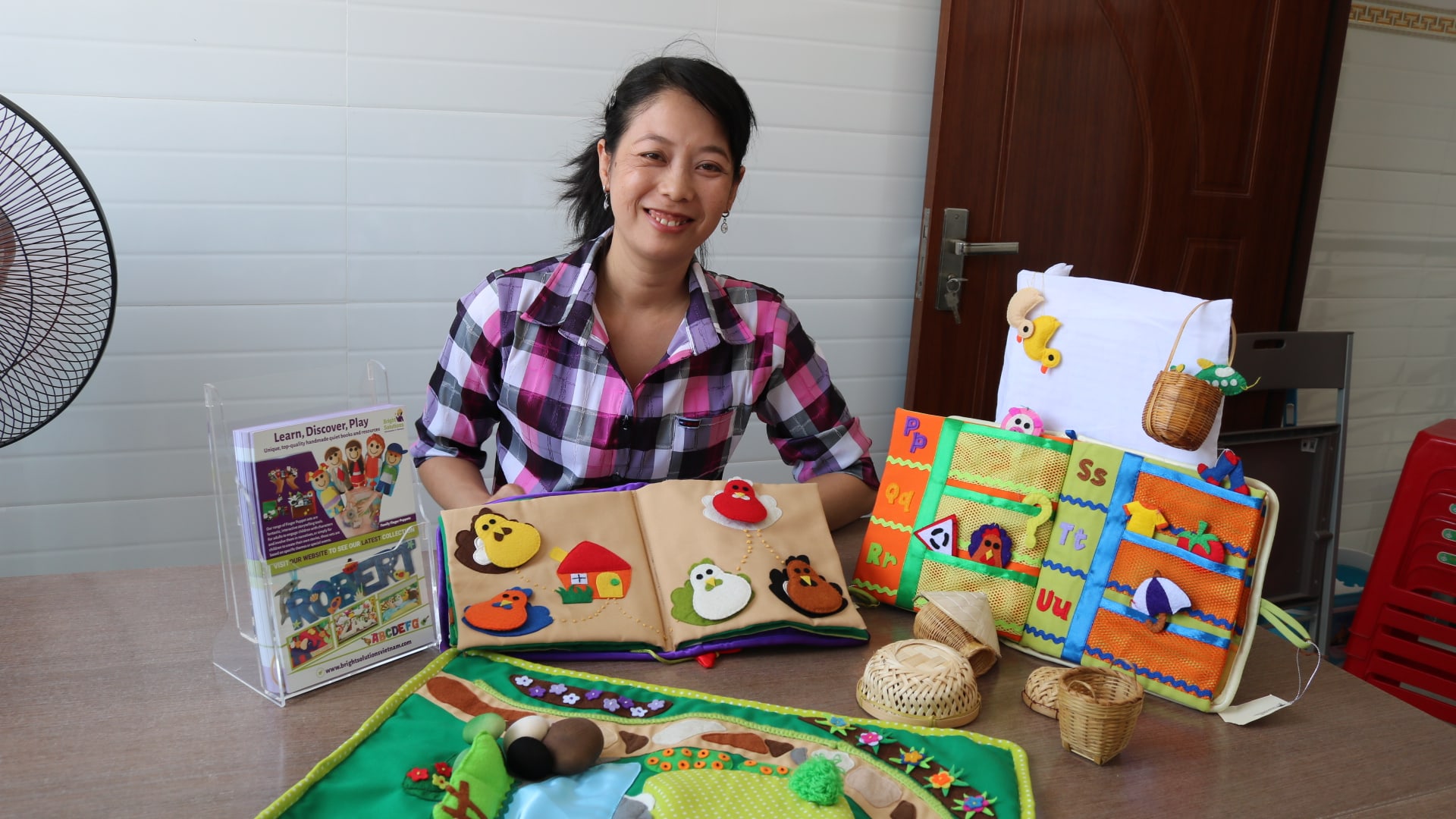 Ms Ngọc: Seamstress at Bright Solutions
"For a long time I have really liked sewing. I wanted a sewing machine at home so that I could sew things for my family, but I didn't have enough money to buy one.  After I came to Bright Solutions, they loaned me money to buy this machine to be able to work at home for family and my job. This is special for me."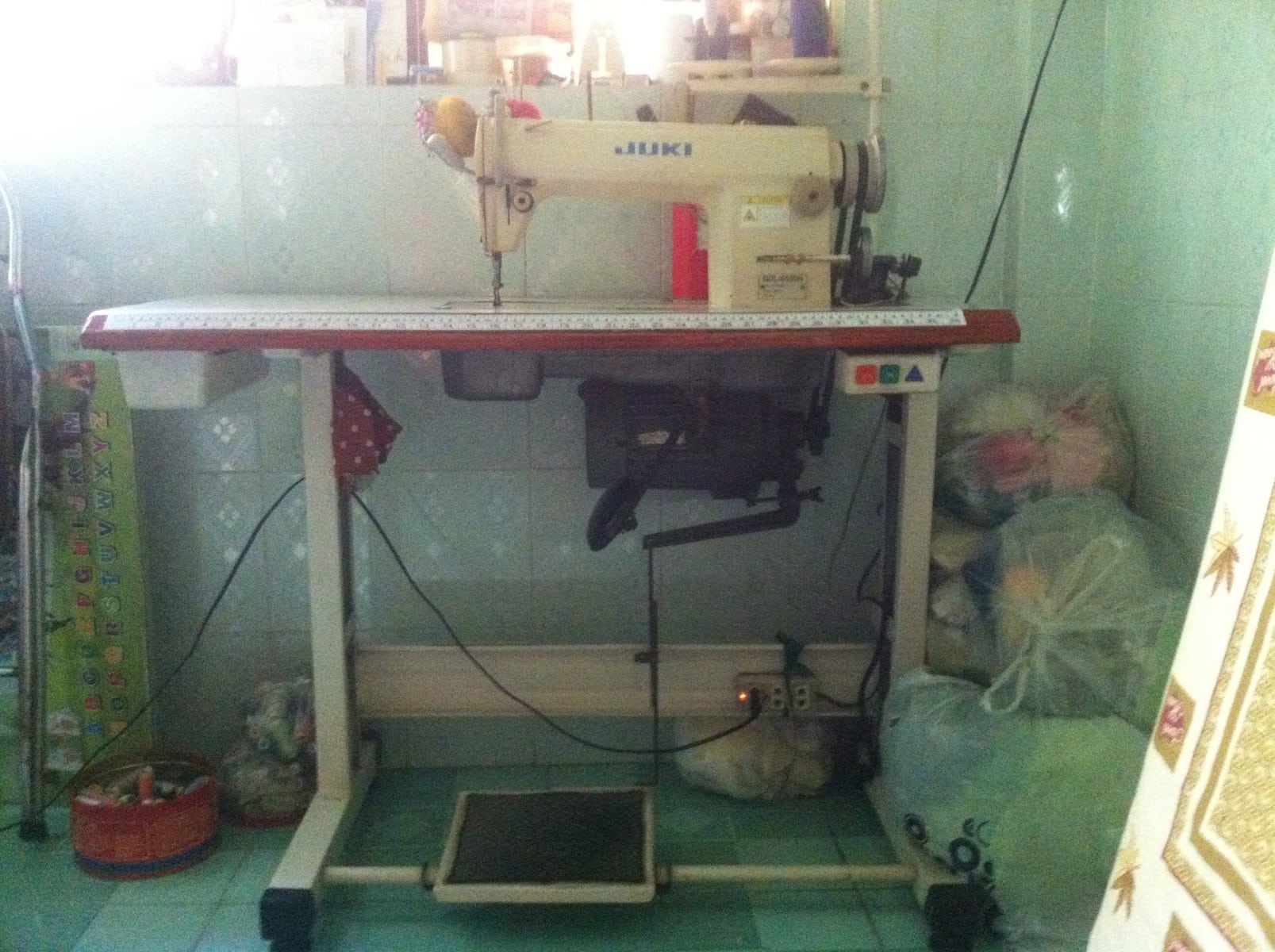 Ms Yen Ly: Seamstress at Bright Solutions
"When I make this Finger Puppet, my part of the Nativity Story Finger Puppets, I think about the Bible.
The Lord Jesus takes care of His sheep. I am his sheep. The Lord Jesus takes care of me by giving me my job at Bright Solutions. He has healed my illness and I need Him more. He gives me wisdom and smart fingers in order to work. I thank Him very much."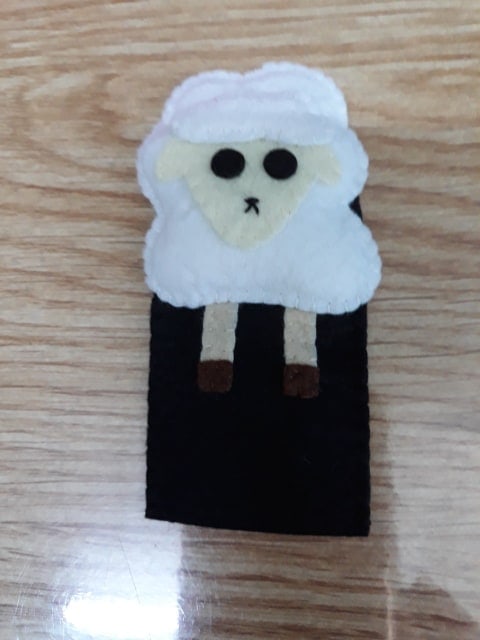 Saritha: Seamstress at Secret Projects India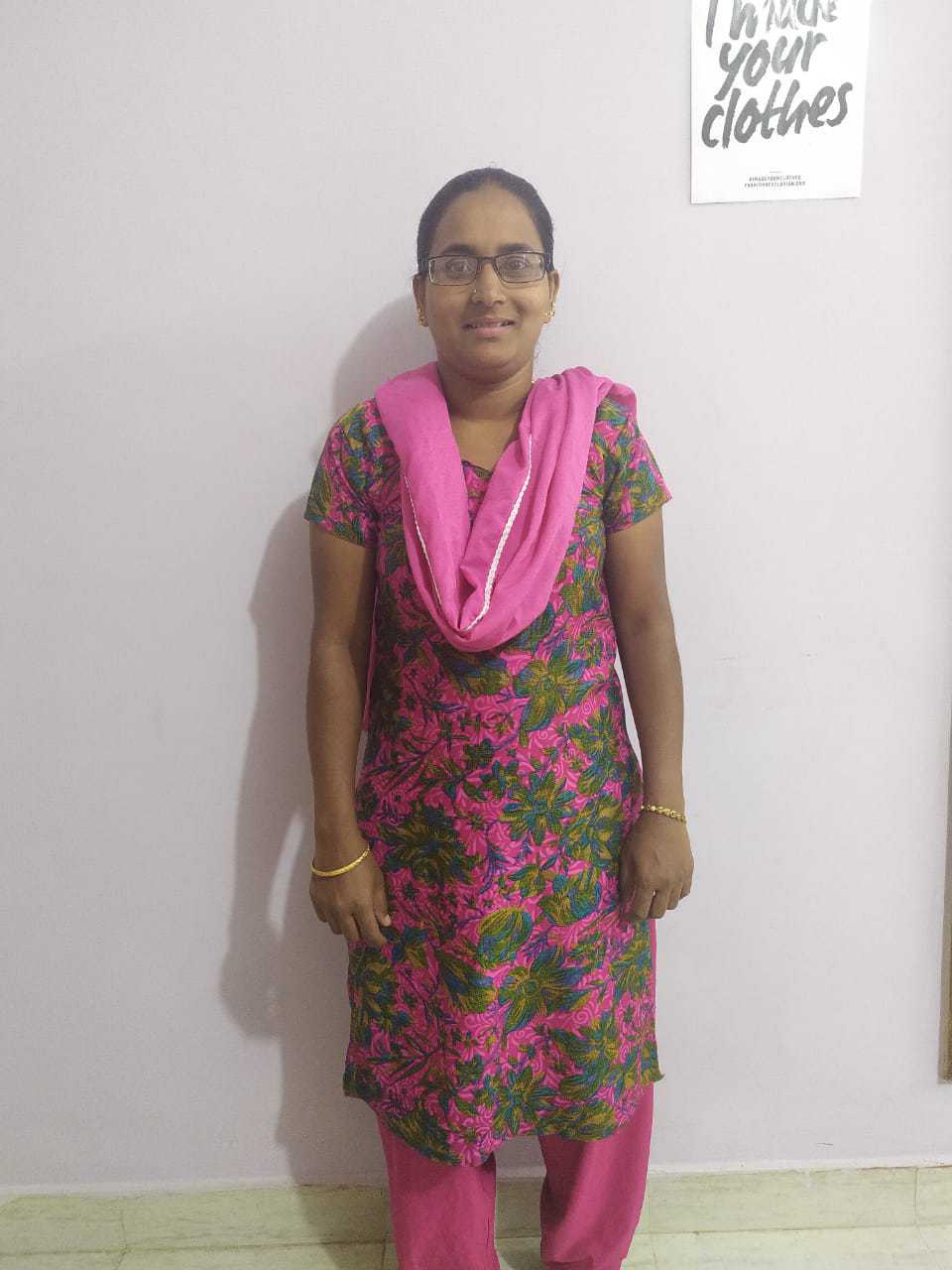 Saree. "I have had this saree for about a year now. I bought this saree at the Kushal shop, Bangalore. I really love the print on it and the design of the saree. It was a random purchase as I bought it while I was going out to buy my kids school uniforms. I usually wear this saree when I go out for  religious festivals or special occasions."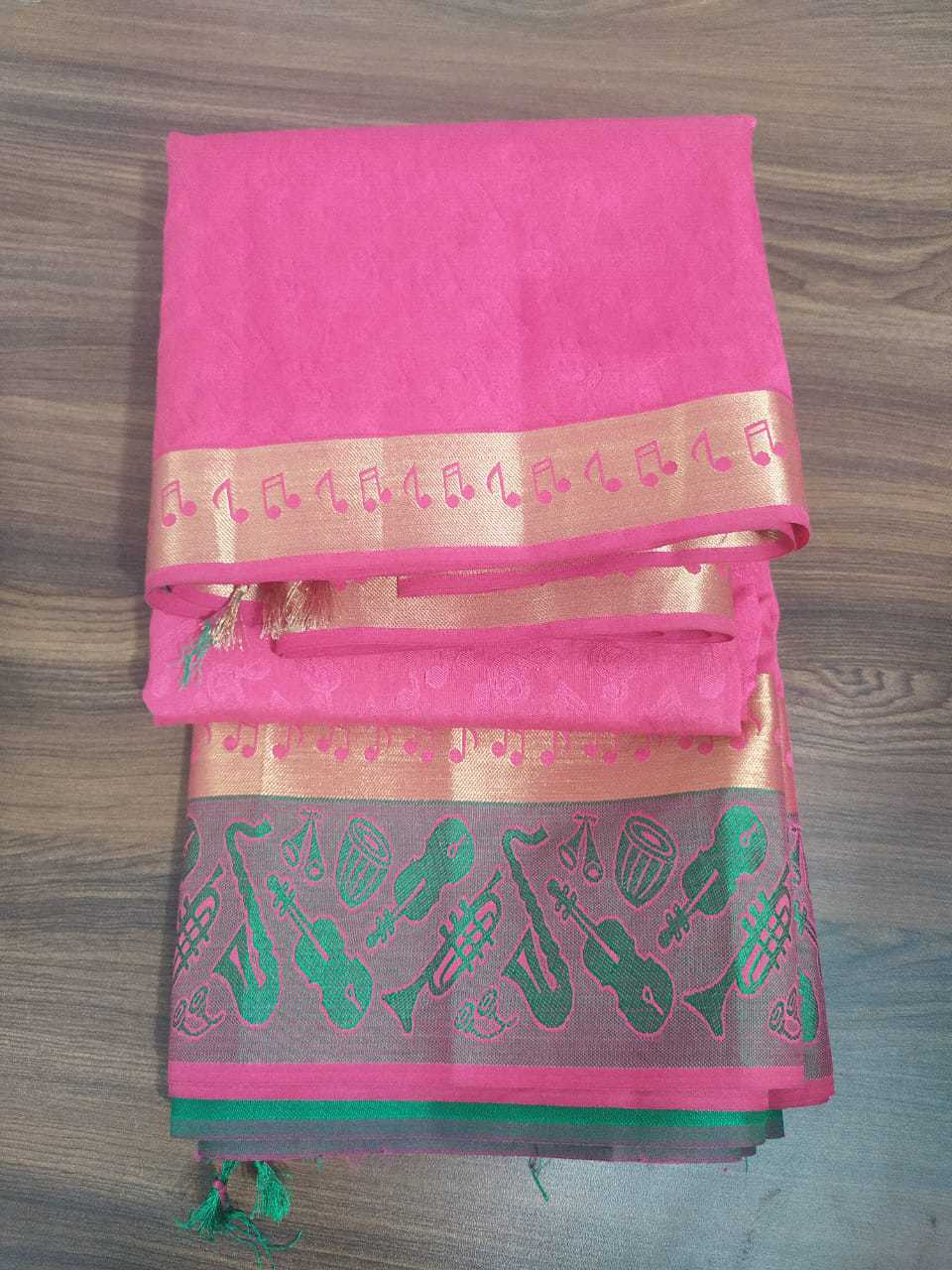 Purse. This was a gift from my mother in law. It was during Christmas when we were visiting my mother in law, in her home town along with my husband and my children. We usually visit our mother in law once a very and every time when we visit her, we exchange a gift. I gifted my mother in law a scarf. I use this purse everyday and carry it everywhere I go. When I see the purse it reminds me of the time we spent with my mother in law. I love having this purse with me always.